15% Off Entire Purchase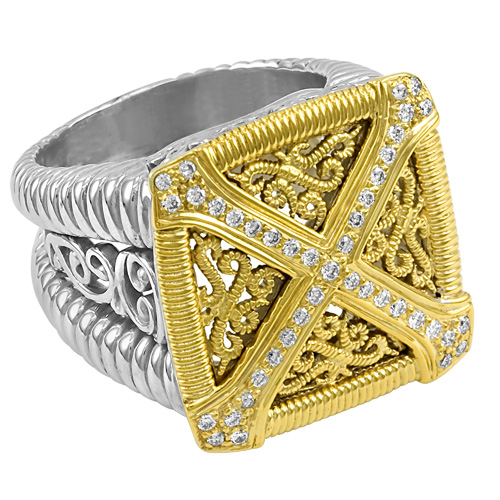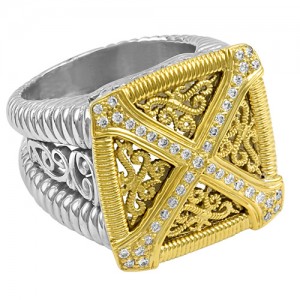 Looking for that last-minute present that is sure to impress? Show your thoughtfulness and good taste with a Christmas gift from F. Silverman Jewelers in Bergen County, New Jersey. Located at 24 A Chestnut Ridge Road in Woodcliff Lake, we offer convenient holiday hours with shopping through December 23rd from 10 a.m. to 7:30 p.m. and Christmas Eve from 10 a.m. to 3 p.m. Best of all, our entire stock of fine jewelry is 15% OFF with this coupon.
Top Holiday Gifts
Honora Pearls: Have you seen these breathtaking blue, white, and gray pearls? Ideal for girlfriends and mothers, these designs are sleek, modern, and eye-catching — a real work of art!
Zable Beads: Want something a little more personal? Zable beads can be slid together in any combination and customized to the taste of the recipient. There are over 600 styles to choose from!
Yoni Diamonds: Need something for a wife or soon-to-be fiance? Yoni Diamonds come in various sizes and shapes in platinum, 18k, and 14k. Nothing says "forever" like an eternity band!
Madison L. Designs: The Misterio Collection is the perfect Christmas gift for that classy and sophisticated, yet rare, individual. These natural diamonds range from Champagne to Cognac and can be dressed up or dressed down.
Dabakarov: Trendsetting designs come in all different colors, shapes, and sizes. Detailing is intricate and the diamonds are luminous, so you can be sure she'll never forget this gift!
These are just a few of the designers we have in store. In addition to our women's fashions, we also carry men's jewelry for that handsome gentleman in your life.
Not Sure What To Get? Try Custom Jewelry!
Sometimes it can be agonizing to pick the perfect present. A gift certificate for F. Silverman custom jewelry is a neat way to show you care, but you want your loved one to get precisely what he or she wants. You can buy gift certificates in person or online at Giftly, GiftRocket, or GiftCards.com in values from $20 to $500.
Get 15% Off All Holiday Gifts
Our jewelry prices are already considered affordable, but we're offering a special Christmas sale with an extra 15% off all purchases through December 24th. Whether you live in Woodcliff Lake, Saddle River, Upper Saddle River, Woodcliff Lake, Park Ridge, Mah Wah, or Ramsey, we've got a fabulous selection of quality jewelry for you!
– See more at: https://fsilverman.com/f-silverman-jewelers-christmas-sale-15-off-entire-purchase/#sthash.dx9PwCKF.dpuf