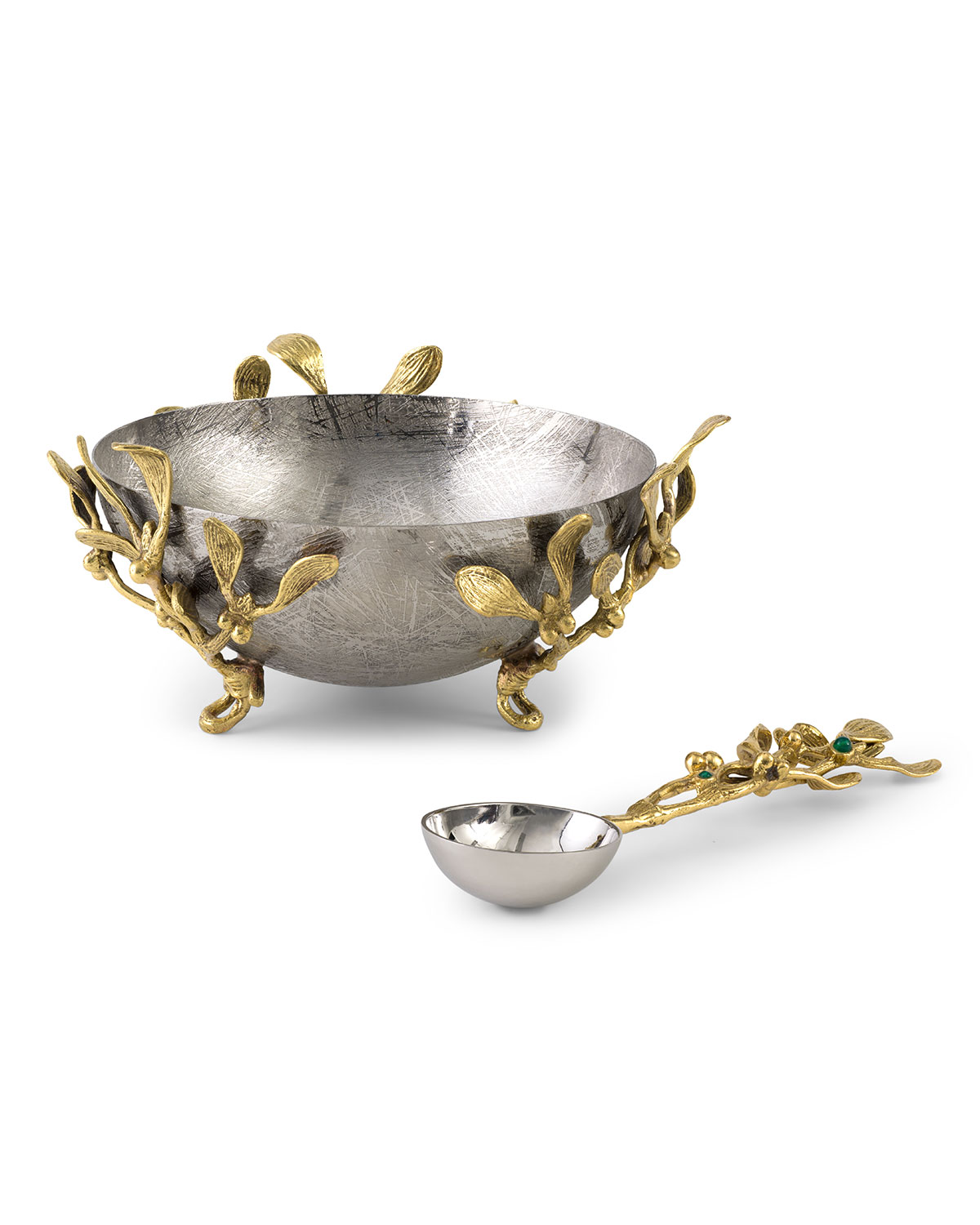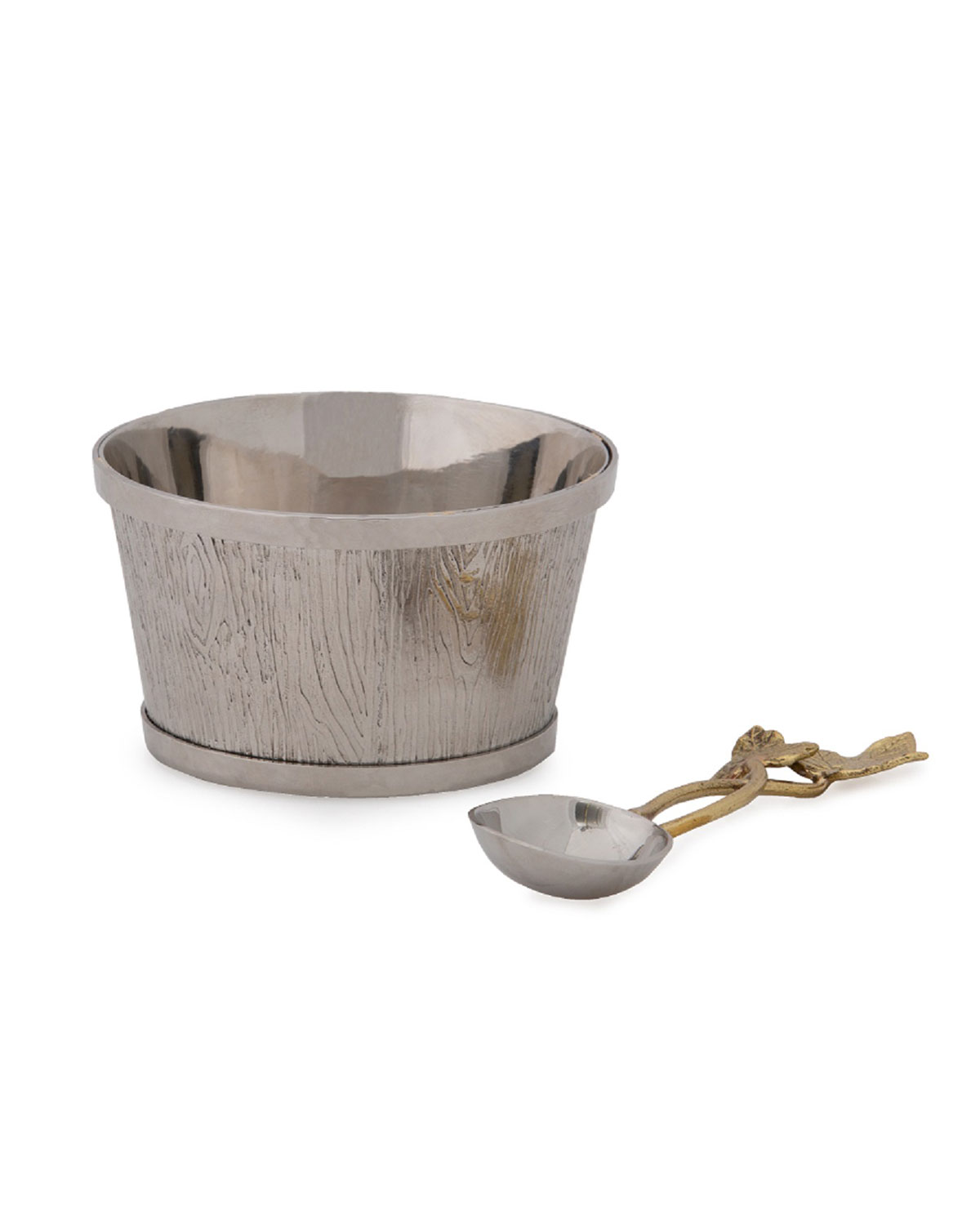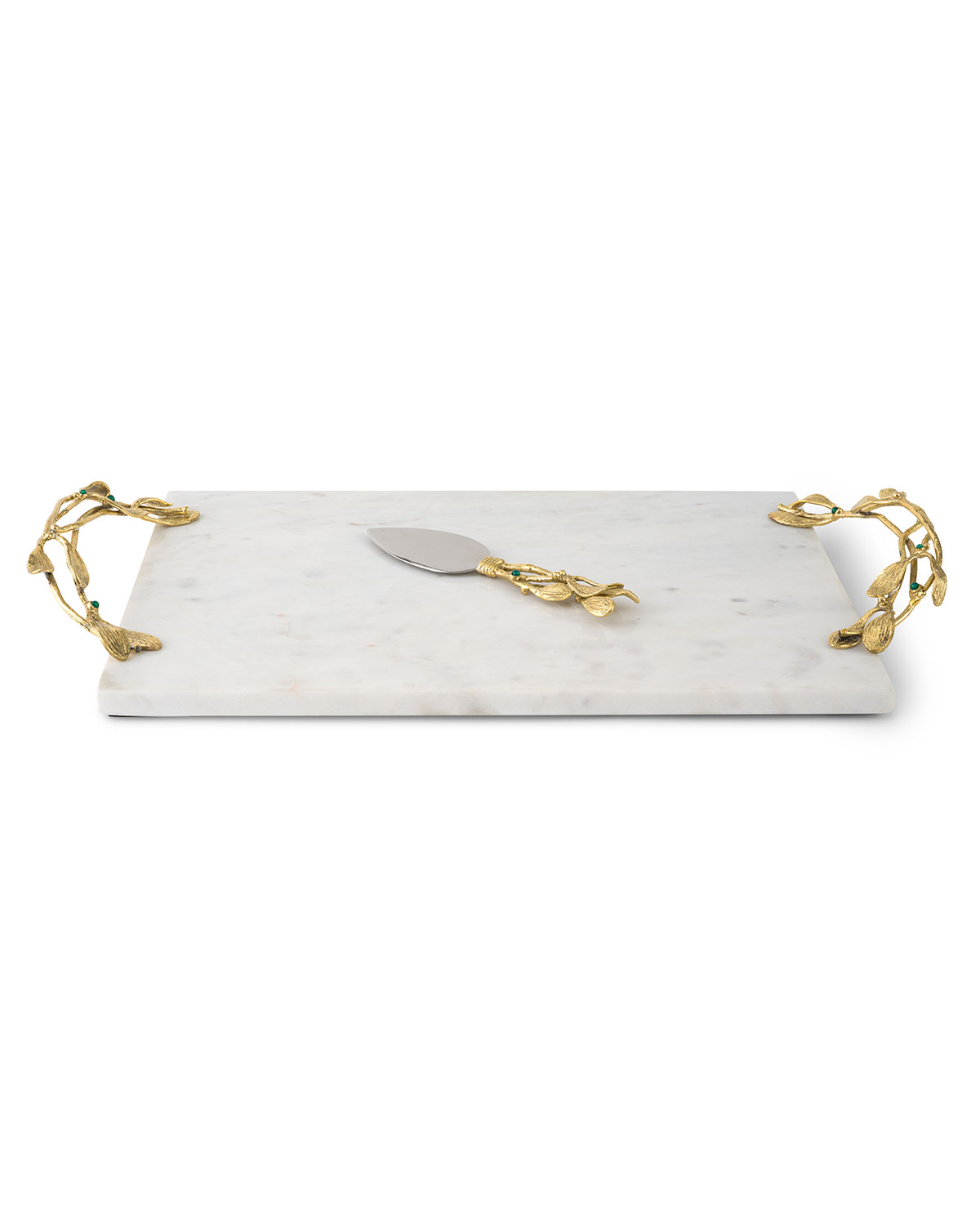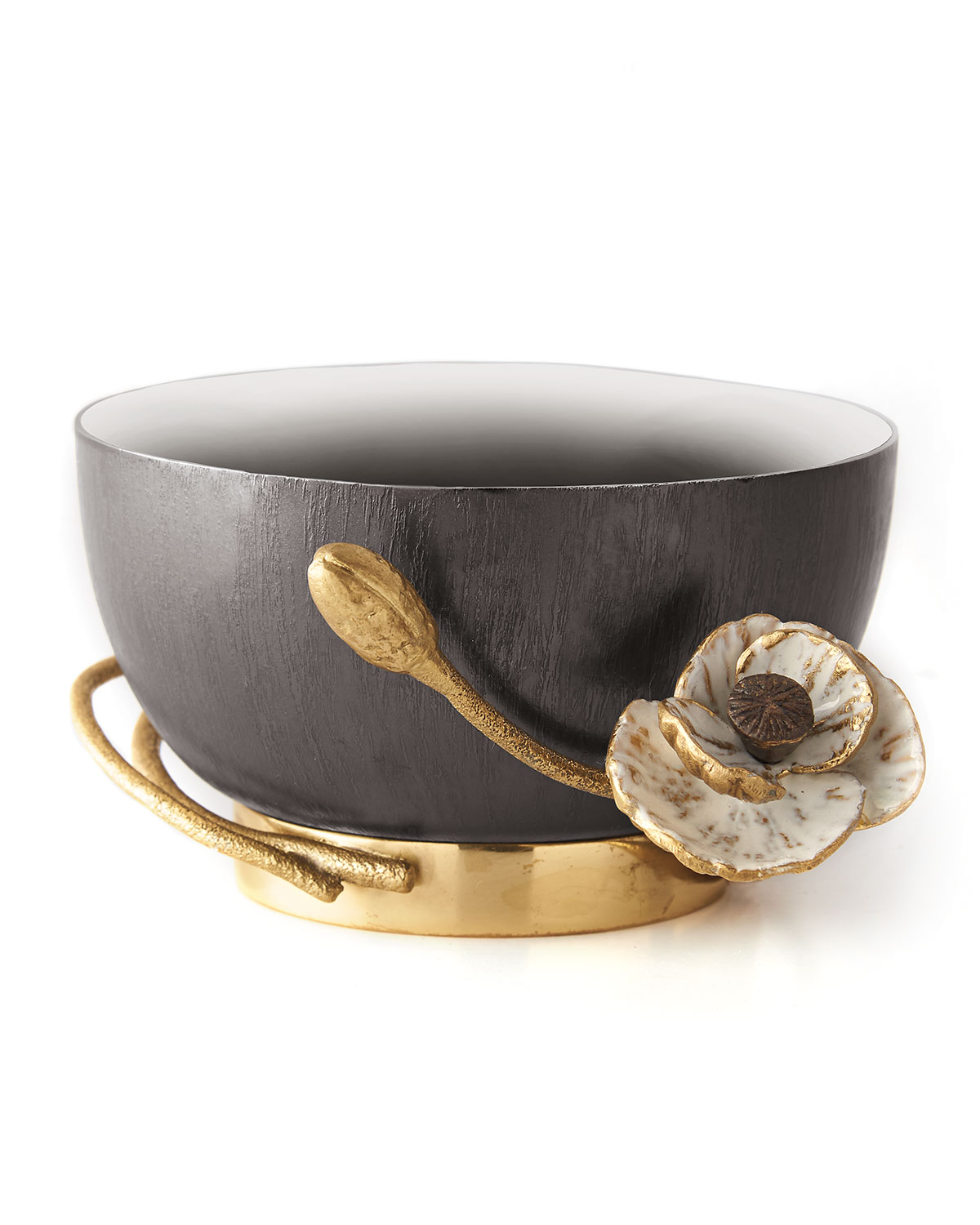 Michael Aram Giftware
Michael Aram is a world-renown artist, sculptor and designer who draws endless inspiration from nature, which is mirrored in his fine giftware collections. Like his acclaimed metal sculptures and decorative arts, Michael Aram Giftware is crafted with traditional techniques that he honed during his many years in India. For more than a quarter century Aram has refined his metal working techniques to elevate his signature giftware creations, which include a whimsical assortment of necklaces, earrings, pendants and rings.
Michael Aram Giftware – Inspired by Nature
F. Silverman invites you to enter the enchanted world of Michael Aram fine giftware – a wonderland of botanical motifs that showcase the soulful quality and beauty of nature. Aram's collections reflect the practiced hand of a true artist. Each stunning piece, glistening with colorful gems and brilliant diamonds, is a masterful work of art. From delicate orchid motifs ignited with pink sapphires to delightful twig structures, these unique treasures were made to be cherished.
When describing his process, Aram says there is inherent symbolic meaning in his choice of motifs and materials. Nature, in all her glory, provides infinite inspiration for his fantastical giftware designs. "My vision is to share the gift of nature with my collectors through something personal they can... cherish every day," explains Aram.
Now is your chance to explore the diverse collection of Michael Aram Giftware right here in Bergen County. As always, you will find the best selection and prices at F. Silverman Jewelers. Each piece from the Michael Aram collection is infused with a sense of movement and energy. Treat yourself or someone special in your life to a timeless treasure by this esteemed artist and designer.
Alluring and sensual works of art– the Michael Aram collection
Michael Aram's attention to detail and love of material – be it rutilated quartz, natural pearls, precious gemstones or yellow gold – is unmistakable in his one-of-a-kind creations. He takes great pride in creating fine giftware to adorn the most elegent homes: trinkets that are beautiful and treasured yet can still be seen and appreciated every day. Inspired by age-old metal-working traditions, his giftware is a natural addition to any home.
Since launching his fine giftware collection in 2014, Michael Aram has continued to add distinctive, original pieces to his exquisite line. When you look at his gorgeous pieces, you instantly recognize the handmade element and painstaking craftmanship.
Nature is his eternal muse and his lyrical giftware collections are aptly named. Stop by our Woodcliff Lake showroom, where you'll find these signature collections by Michael Aram:
Botanical Leaf – Gorgeous, versatile pieces ranging from statement rings to large gemstone pendants. This collection uses silver, gold and black rhodium as backdrops to amethysts, blue topaz, peridot, yellow sapphire and white diamonds.
Butterfly Gingko – Each butterfly-adorned creation is a testament to Aram's craft-based design. Take the triple-strand necklace with moonstone and diamonds, or his three-dimensional chandelier earrings with diamonds in 18k gold and silver.
Enchanted Forest – Black rhodium features prominently in this otherworldly collection where twisted branches become wearable art. Aram incorporates stones like lapis, turquoise, mother of pearl and champagne citrine.
Feather – Finely detailed feathers take flight on this extraordinary assortment of jewels that are suitable for casual or formal attire.
Molten – Olive quartz, hematite, gold doublet and grey pearls adorn this fanciful collection that features stud and drop earrings, cuff rings and bracelets, and stunning cushion earrings and pendants.
Oceanic – The deep blue hues of labradorite and lighter tones of topaz reflect the colors of the ocean in this collection which also incorporates grey pearls and diamonds.
Orchid – Nothing says 'I love you' like black orchid pearl earrings by Michael Aram. From lariats studded with pink sapphires and ametrine nuggets to 4-strand grey pearl bracelets, this collection has something for everyone.
Palm – Appreciate the texture and quality metal workmanship in silver and gold pieces that appear to be crafted of natural woven fibers.
Pomegranate – This fun collection celebrates a fruit that is prized around the globe, and features dainty cuff rings, pendants and dangle earrings.
Vincent – Quietly reflective of the sunflower paintings of Vincent van Gogh, the Vincent jewelry collection is one of Aram's most popular, and focuses on the joyful spirit of this flower motif.
Latest Michael Aram Jewelry collections in New Jersey
Michael Aram's ravishing jewelry creations speak to his love of nature, symbolism and the handmade process. F. Silverman is thrilled to bring the designs of this acclaimed artisan to our discerning clientele. Visit our showroom soon and see we why are Bergen County's most trusted provider of fine jewelry and diamonds.