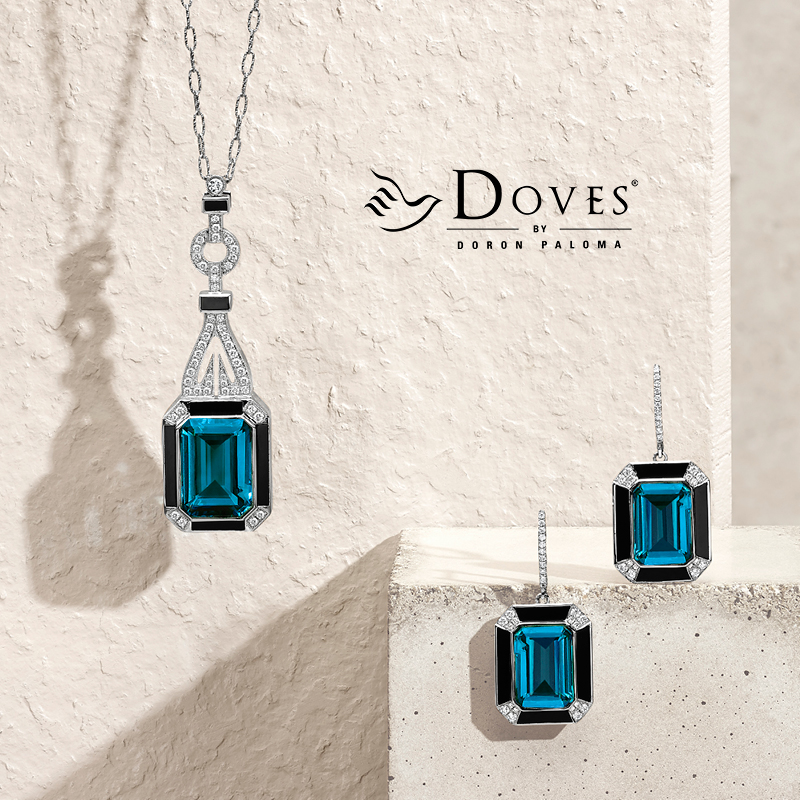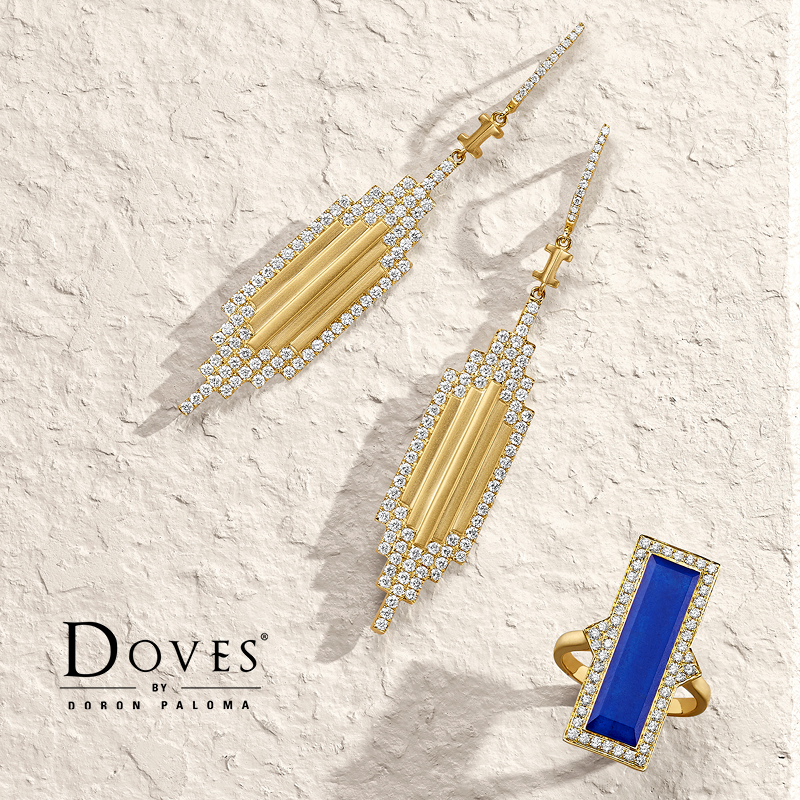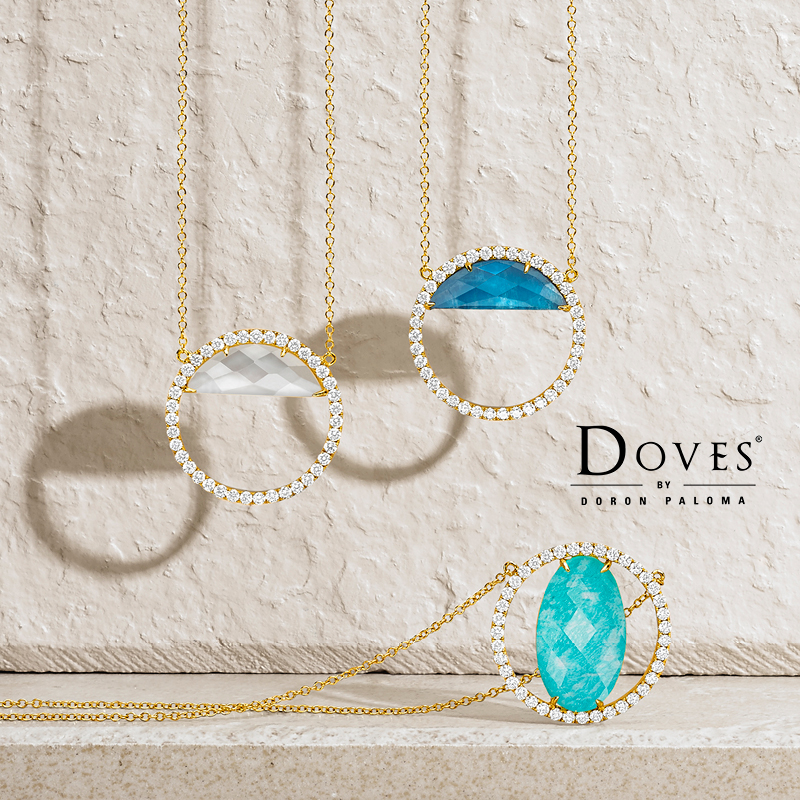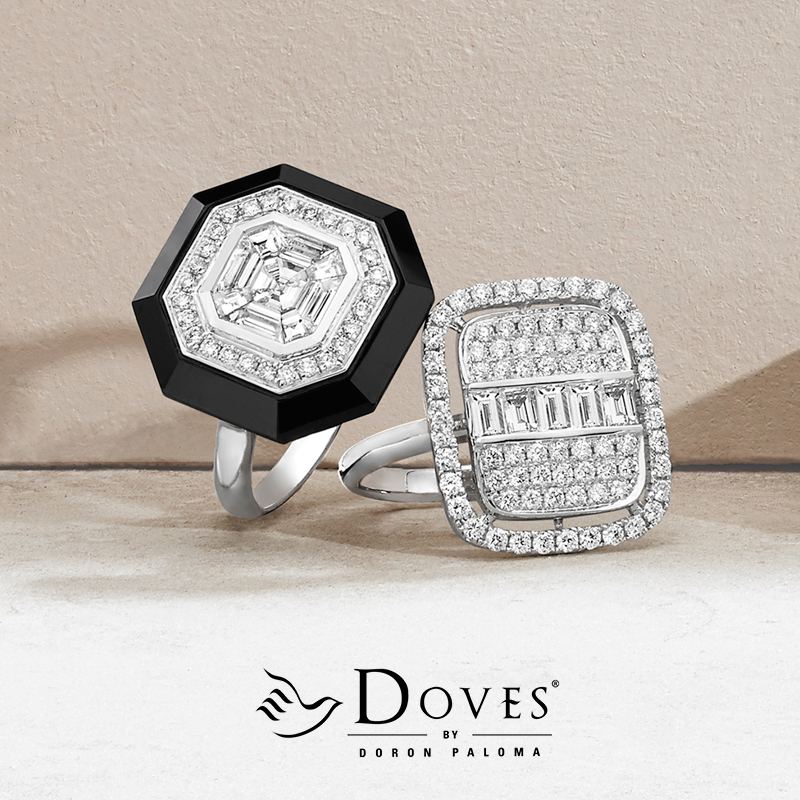 Doves Jewelry
Doves by Doron Paloma

Doves by Doron Paloma is a family-owned and operated jewelry design company. Today, its chief designer, Doron, an award-winning architect, strives to seamlessly blend timeless, classic designs with contemporary sensibilities. Doves fine jewelry is symbolic of the family's search for peace in a war-torn world.
The Rise of a Design Powerhouse
Hadjee Hakimian, the co-founder of Doves by Doron Paloma, was born in Mashad, Iran. Before he emigrated to the U.S., he worked as a diamond cutter in Israel. Doves first got its start in 1979, when Hadjee co-founded the company with his wife, Diane. Hadjee passed away in 2014. Today, the company carries on his vision. It's run by Hadjee's son and the company's chief designer, Doron Hakimian.
These days, you'll see Doves by Doron Paloma on well-styled individuals everywhere—from the red carpet to the boardroom. Catherine Zeta-Jones, Taylor Swift, Halle Berry, Gwen Stefani, and Beyonce are just a few of the A-listers known to have worn Doves fine jewelry. Doron has also designed pieces exclusively for former First Lady Michelle Obama.
The company carries on its mission of embodying its core values: Integrity, hard work, and the continual search for excellence. Each piece is stamped with a tiny dove motif, reminding the wearer of the eternal search for peace in a chaotic world.
Collections Inspired by Color
Color features prominently in Doves Jewelry rings and necklaces, which range from deep, mysterious blacks to shimmering rose to stunning dark greens. In fact, Hakimian creates collections on the basis of colors and the emotions those colors evoke.
"Color is my favorite language," says the designer. "When I create a collection, I think of what that color means to me, and design with that emotion in mind."
The colors of the gemstones aren't the only hues that Hakimian derives inspiration from. He carefully selects the backing to match perfectly with the color of each gemstone. The effect is stunning, offering widespread appeal.
The Marriage of Architecture and Fashion
Doron Hakimian's first love was architecture. After he earned his degree in architecture, Hakimian devoted a summer to working on the family business. His background in architecture, innate drawing abilities, and keen eye for design served him well. Hakimian found he had a talent for jewelry design, and today, he brings his architectural knowledge to the design table.
Hakimian relies on his "understanding of space and shapes, and how to work with them both" to inform the process of designing. The end result is just as important as the process. Doves jewelry is created with the wearer in mind. When he designs a new collection, Hakimian considers how the pieces will look on the wearer. For example, rings are intentionally designed to make the finger look ideally slender.
The Innovative Techniques of Doves by Doron Paloma
Every piece of Doves jewelry is meticulously crafted by in-house artisans. The collections are built from 18 karat gold and precious gemstones selected for high quality. Although the pieces are crafted to appear timeless and fragile, they are made for today's active lifestyle.
Hakimian is known for incorporating the use of doublets into his collections. This technique enables the thinnest, most fragile of gemstones to enjoy great strength and durability. The doublet technique involves adhering a thin slice of a natural gemstone, such as opal, to a base material that lends its strength. Black onyx is one possible base material that may be used. The base material not only adds strength and resilience, but also a complexity of color play between the two layers.
In addition, you will find many triplets in Doves jewelry collections. Triplets are similar to doublets in that a thin layer of precious gemstone is placed against a stronger base. However, the triplet also receives a clear cap to protect the gemstone from scratches.
Doves fine jewelry offers a unique look for the discerning wearer. F. Silverman Jewelers is pleased to offer Doves by Doron Paloma in our store in Woodcliff Lake, New Jersey. Stop by today to browse our exquisite collection of distinctive Doves rings and necklaces.