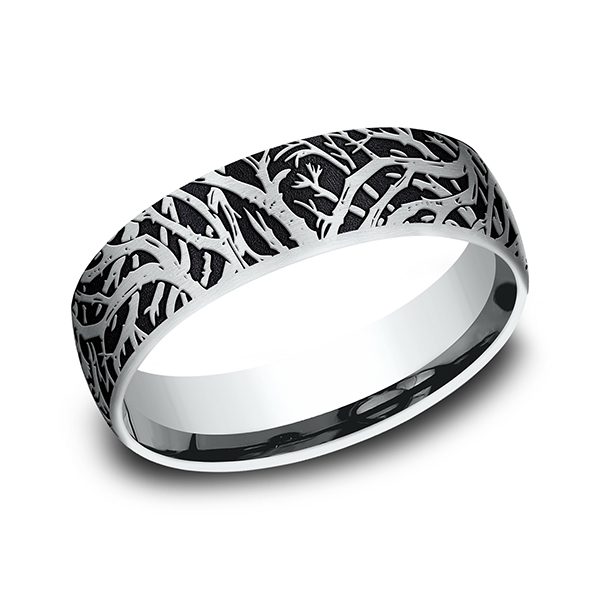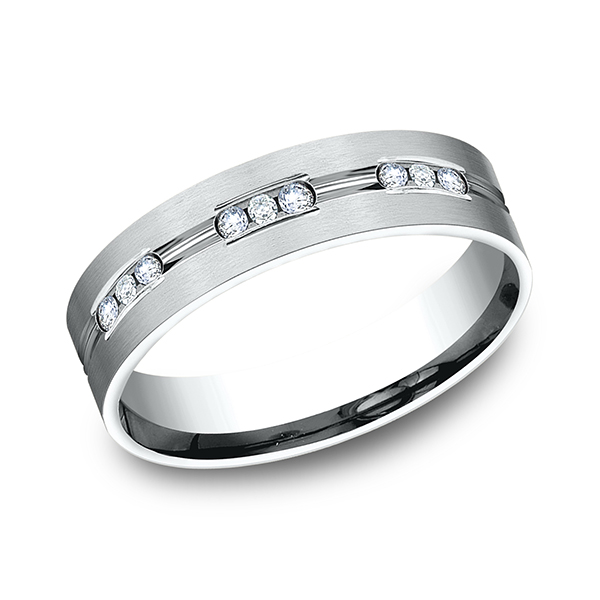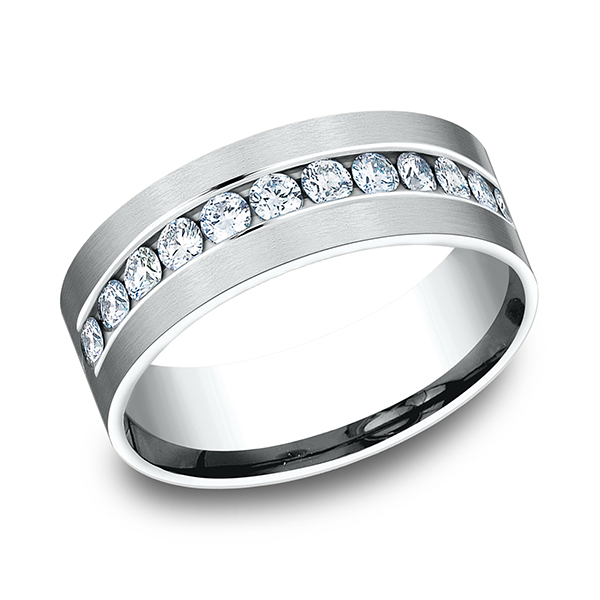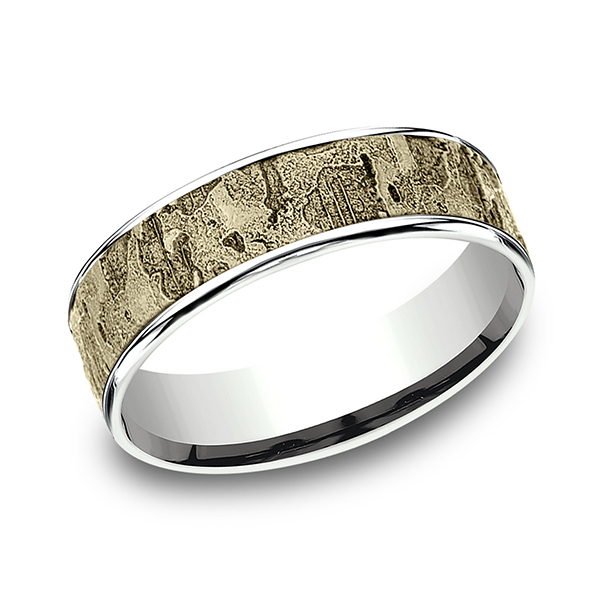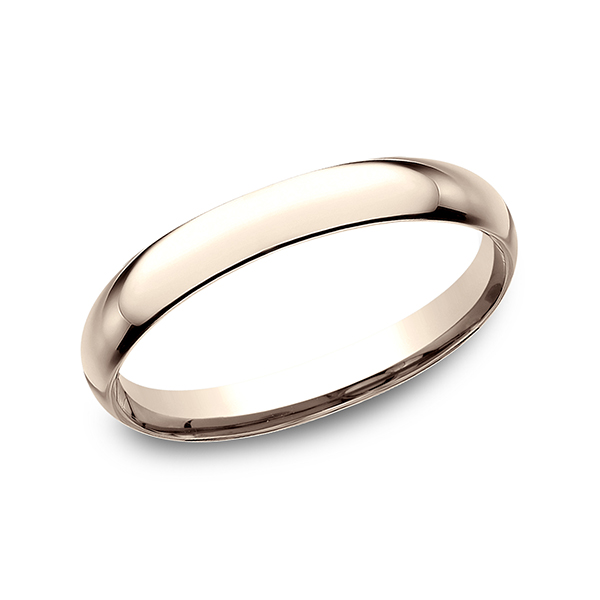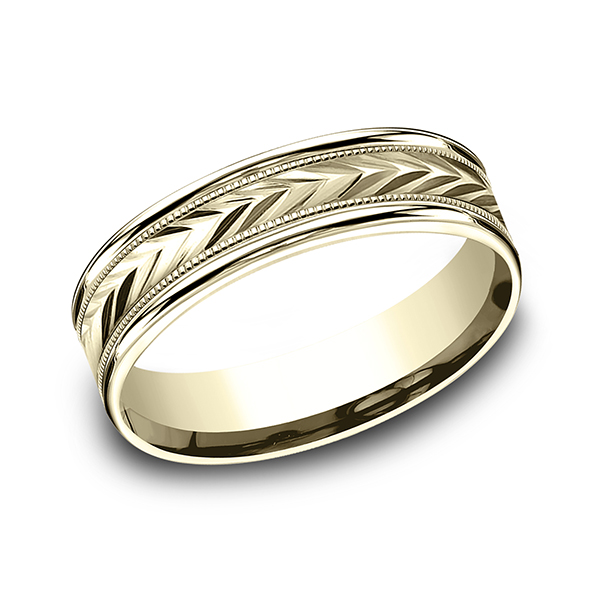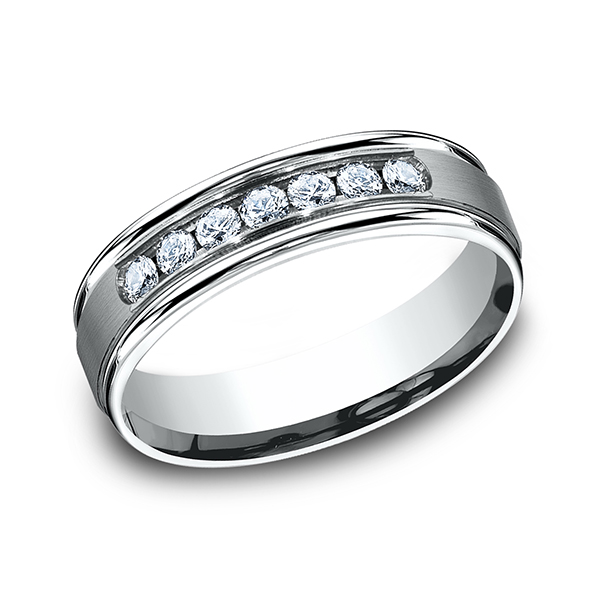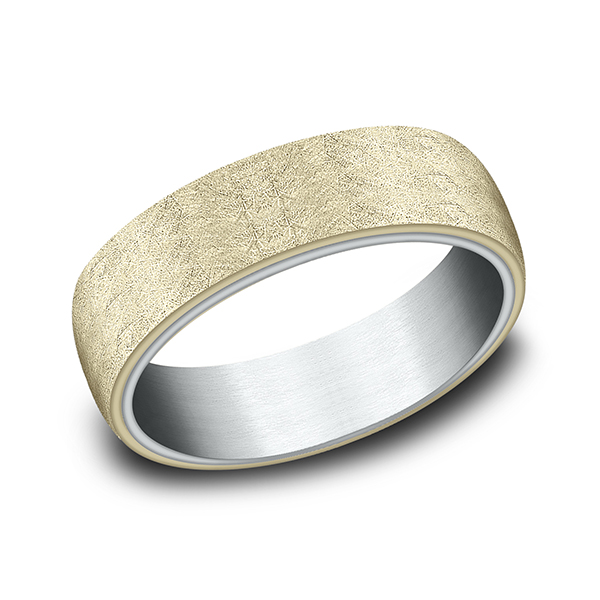 Benchmark Rings
Benchmark Rings – beautiful bridal and fashion jewelry
Whether you are looking for an eye-catching engagement ring, an untraditional wedding band, or a gift that symbolizes your everlasting love and affection, there is no comparison to the beauty and quality of Benchmark designer rings. Their precision-crafted rings for men and women are created in a wide variety of metals, profiles and stunning finishes. Discover the luster and durable qualities of palladium, tungsten, rose gold, Argentium silver, white gold, cobalt and titanium in this prominent collection.
While we stand behind the quality of every Benchmark ring we sell, every wedding band is backed by the company's own Lifetime Guarantee. There are few jewelry designers in the wedding ring industry that offer this unprecedented benefit. If your wedding band needs resizing or refinishing for any reason, Benchmark will take care of it, with no extra charge!
If you live in Bergen County, the best place to find Benchmark wedding rings is F. Silverman, where our inventory includes the highly coveted Ammara Stone line. This amazing collection represents the notion of eternal bonds and united strength. This luxury collection is created by skilled artisans, whose talent and technique breaks the barriers of traditional wedding band design.
Come visit our Woodcliff Lake showroom to browse Benchmark's incredible collections that marry classic designs with cutting-edge metals.
Rugged and stylish Benchmark men's rings
For more than four decades, Benchmark has been recognized as the wedding band specialist. This all-American enterprise was the first to introduce the "Comfort Fit" design in the United States. Utilizing precision manufacturing equipment, Benchmark rings for men are diverse in design, material and finish.
You'll never tire of looking at men's rings in their exclusive Forge collection. These handsome designs are industrially sleek and manufactured from the earth's most durable metals. From the gleaming bright hues of Cobalt to the deep grays of blackened Titanium, these contemporary rings are scratch-resistant and will never tarnish. Even more importantly, they are boldly crafted to give men that one-of-a-kind piece that speaks to their individual style.
Choose from dark, white, grey and combination metals in Benchmark's ring collections for men. Whether you prefer platinum, gold or palladium, Benchmark's precious metals are 100% conflict-free in origin. In their ongoing commitment to environmental stewardship, Benchmark uses only high-quality recycled metals that have been previously mined.
Benchmark wedding bands for men combine classic elegance with the most precious of contemporary metals such as tantalum. Praised for its deep slate hue, this inert metal is completely hypo-allergenic, and can take on different colors depending on its finish.
From textured stone finishes to satin-smooth bands studded with diamonds, their men's collections deliver a rugged yet classic look.
Find inspiration in Benchmark engagement rings
A Benchmark engagement ring is the ultimate expression of your love and commitment. Meticulously crafted in yellow, rose and white gold, these rings exemplify masterful execution. The Benchmark precision-setting process allows more of the diamond's surface to display while providing a secure anchor for the stones.
There are engagement rings and anniversary bands with different colors, sizes and quantities of ethically-sourced diamond gems. Choose from elegant solitaire settings with ideal cut diamonds, spectacular pave engagement sets adorned with a Cushion Halo and Asscher Cut diamond, and rose gold engagement sets featuring a 1 carat Princess cut head, among other dazzling creations.
Women's fashion rings by Benchmark
Benchmark rings for women are lovely worn alone, or stacked high for a trendy effect! Here at F. Silverman Jewelers, we believe this flagship collection of rings are an amazing gift for any occasion. Birthdays, anniversaries, holidays, or just because you deserve something gorgeous to show off!
All Benchmark rings are engineered for comfort, even their remarkable rolling rings, featuring interlocking bands in white, rose, yellow gold and black ceramic. Create your own style with Benchmark's stackable creations. Some rings feature delicate daisy chain details and others are inlayed with brilliant diamonds and sapphires.
Shop Benchmark wedding bands and rings in Woodcliff Lake, NJ
You'll love shopping for Benchmark rings and wedding bands at F. Silverman Jewelers, where customer satisfaction is our top priority. You'll find an incredible selection of classic and fashion-forward rings at unbeatable prices!