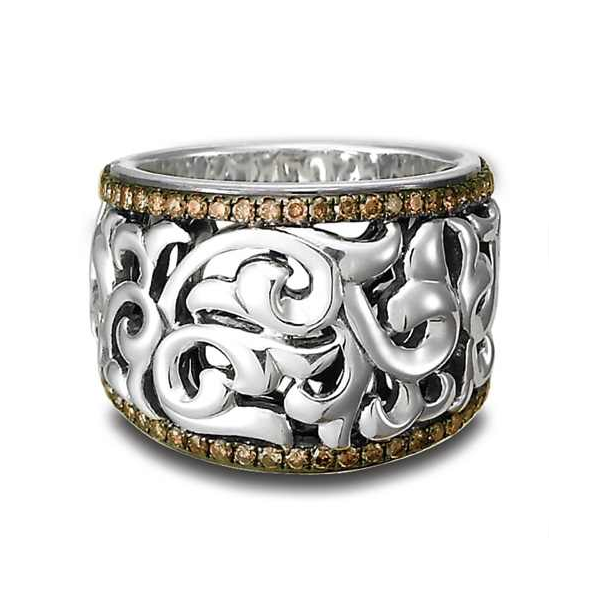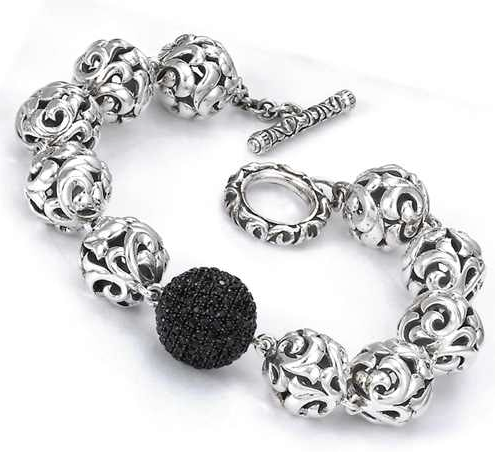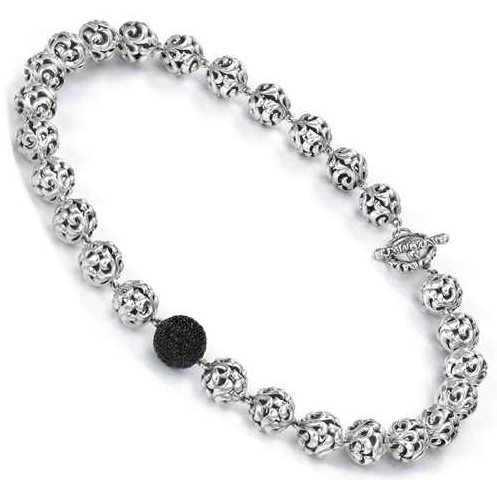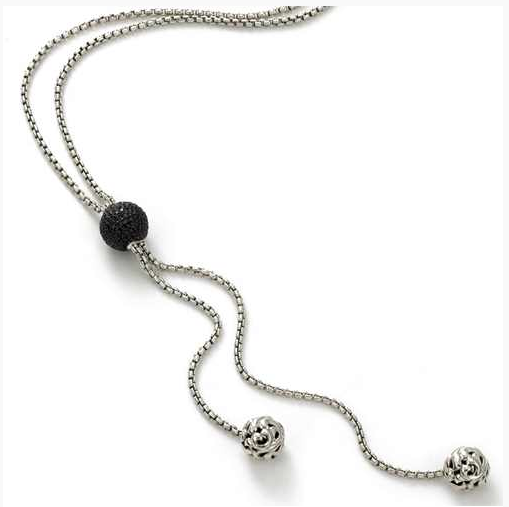 Charles Krypell
A New York native, Charles Krypell has been creating one-of-a-kind jewelry for the sophisticated collector since 1976. His masterpieces in fine jewelry push the boundaries of innovative design, utilizing rare colored diamonds, precious stones and mixed metals. In his own words, Krypell imagines his fanciful jewelry creations with the modern woman in mind. All of his distinctive collections are versatile, generational and meant to transcend time.
F. Silverman Jewelers is thrilled to bring the distinctive designs and styles of Charles Krypell to our discerning customers. From his flagship sterling collection to his Precious Pastel masterpieces, each trinket speaks to the artful craftsmanship and inspirational vision of this premier designer.
Charles Krypell jewelry transcends time
Charles Krypell was a respected sculptor before he became an internationally renowned jewelry designer. Looking at his elegant, perfectly balanced jewelry, it's clear that one artistic craft flows effortlessly into the other. His rings, bracelets, charms and regal necklaces feature sensuous design and, just like fine art, are meant to be admired from multiple angles and dimensions.
His outstanding jewelry creations twist, turn and dive while showcasing a kaleidoscope of captivating colors and exquisite gems. Which Charles Krypell jewelry collection captures your heart?
Intricate designs for the modern woman
Discover a beautiful Krypell design that expresses your individual style at F. Silverman:
Gold Collection: Designed in 18K yellow, white and rose gold and adorned with brilliant diamonds, this exquisite collection is an elegant choice for daily wear. Mix, match and layer for a chic look that seamlessly transitions from day to evening.
Sterling Collection: Perfect for a night on the town, Krypell's sterling jewelry makes a confident and bold statement. Stunning designs include sterling with a touch of warm 18k gold, and timeless pieces accented by dramatic black and white sapphires, white diamonds and precious stones.
Pastel Collection: Captivating jewelry designs featuring vivacious colors of semi-precious stones including aquamarine, rubellite, peridot, and morganite with diamond accents. The pastel collection is well suited for casual or formal wear.
Precious Pastel Collection: Indulge in a luxury jewelry collection like no other. The Precious Pastel line of Charles Krypell jewels represents the pinnacle of exclusivity and Experience the radiance of rare argyle pink, yellow and blue diamonds set in platinum and lustrous 18k gold.
Love Story Collection: Celebrate that special person in your life with intricately designed rings, bracelets and necklaces with discreet, heartfelt inscriptions. Choose from individual, double and family love heart pendants that can be personalized for a thoughtful gift.
Krypell – a leading innovator in the jewelry world
Unlike his contemporaries, Charles Krypell does not release seasonal designs. He doesn't embrace jewelry trends, but strives to create collections that have a unifying element of artistry – pieces that women can collect little by little over the years, and leave as heirlooms to their loved ones.
His ultimate goal: to design one-of-a-kind pieces that create flow, movement and balance while transcending generations.
Krypell describes his design style as one that is passionately evolving as his collector's standards continually rise. Given the universal praise for his luxurious creations, it's no surprise that Krypell is regularly commissioned by celebrities, royalty, philanthropists and specialty collectors from around the world. His fine jewelry is routinely featured in private auction houses like Christie's and Sotheby's.
When you want a touch of understated glamour in your life -- a mesmerizing trinket that will be treasured for years to come, stop by our Woodcliff Lake showroom and browse Charles Krypell jewelry. We have an extensive selection, with bangles, earrings, rings and necklaces that suit all budgets and styles!
Shop Charles Krypell fine jewelry in Woodcliff Lake
As Charles Krypell's artistic vision creates more timeless masterpieces, F. Silverman Jewelers will update our offerings for you. Our well-curated showroom gives you access to the latest collections by this brilliant designer. For additional information about fine jewelry by Charles Krypell, or specific pieces you are interested in, we invite you to stop by our showroom today.
For over 20 years, F. Silverman has been one of Bergen County's premier sources of high-end designer jewelry, including sophisticated collections by Charles Krypell. These luxurious, versatile pieces are a worthy addition to any woman's jewelry collection.