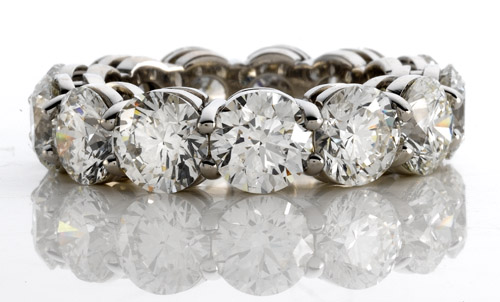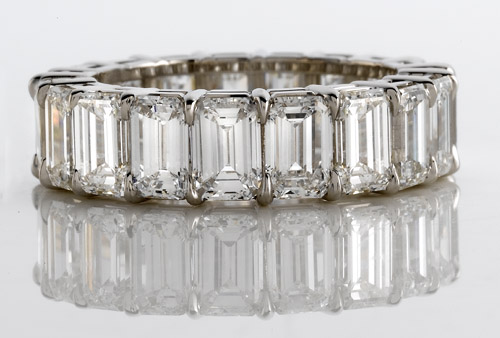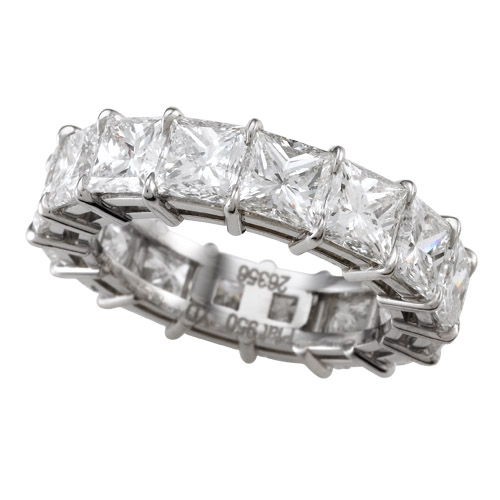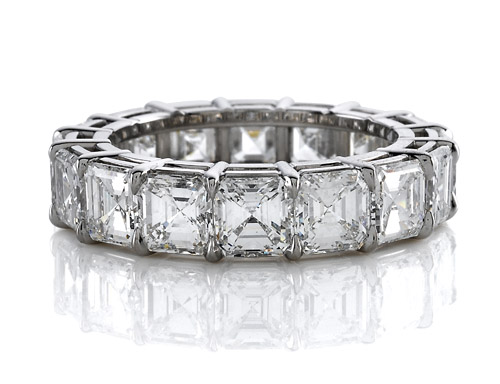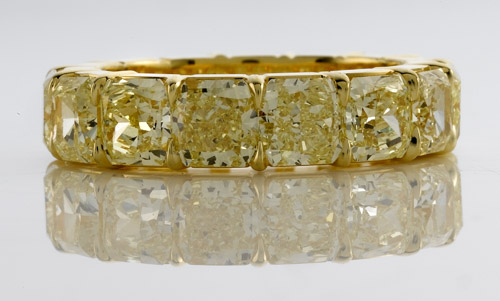 Yoni Diamonds
Known for their exceptional quality and precise craftsmanship, Yoni Diamonds is one of the leading manufacturers of engagement rings, eternity bands and sophisticated jewelry set in platinum, 14k and 18k gold. This New York-based company launched in 1979 supplying jewelers with high quality loose diamonds. Over the last 40 years Yoni Diamonds has branched into the design and manufacture of high-end jewelry pieces – most notably diamond engagement rings and eternity bands, which are praised for their timeless elegance.
Yoni Diamonds never go out of style
Their latest collections include a wide range of beautiful all-around bands in diamond and precious gemstones, semi mounts, bracelets, earrings and pendants along with a signature line of "invisibly set jewelry."
F.Silverman Jewelers is proud to feature the full line of Yoni jewelry – an exquisite collection produced with a genuine passion for details. Their rigorous diamond selection process assures superior quality, as each brilliant stone is meticulously scrutinized by expert gemologists.
Browse inspirational pieces by this premier jewelry designer at our Woodcliff Lake showroom, where you are sure to find a sparkling treasure for that special person in your life.
Evolution by Yoni
Expert craftmanship and graceful designs are what sets Yoni Evolution apart. This diverse collection provides ample opportunity to find a gorgeous piece of fine jewelry that truly expresses who you are. Whether you are shopping for bridal sets, your anniversary, or a one-of-a-kind heirloom piece to add to your collection, you will be spoiled for choice with Evolution designs.
Diamond engagement rings – Choose from Baguette, Emerald-cut, Princess or Round diamonds as a symbol of your never-ending love. Whether your sweetheart adores classic styles or something more glamorous and ornate, Evolution engagement rings are sure to take her breath away.
Eternity Bands – The Evolution collection features eternity rings in continuous natural diamonds or diamonds interspersed with exquisite gemstones like Tsavorite garnet and blue sapphires. Popular as both anniversary gifts and wedding rings, these eternity bands are crafted in white and rose gold and feature smooth or Milgrain edges. Yoni eternity bands, available in different widths and sizes, also look beautiful stacked.
Partial Way Bands – Some women prefer the look and feel of a partial eternity band, where the stones are only set on the top of the ring. The classic partial-way band has channel prong set diamonds that you can mix and match with a splash of color. Choose from fancy yellow, pink or blue sapphires and rubies. Just like their eternity bands, these sleek and contemporary designs also feature Princess, Round, Emerald and Baguette-cut diamonds.
Solid Bands –Yoni's solid platinum and 18K gold bands are crafted with Milgrain, angled Milgrain and polished finishes. These solid bands are perfect for anyone who loves a subtle, understated look.
Diamond Pendants – A diamond pendant by Yoni is the ultimate expression of love, fidelity, admiration and friendship. Ideal for Mother's Day, a birthday surprise or a Valentine's gift. You'll find a variety of ultra-feminine designs, including marquis drop, oval, floral, swirls, double heart and centric waves.
Partial hoop earrings – A stylish accessory for all occasions, Evolution partial hoop earrings add a touch of class to any outfit. Settings include classic Baguette diamond earrings, Round diamonds and diamonds mixed with sapphires or rubies.
Diamond drop earrings – Add some luxurious bling to your wardrobe with natural or radiant cut yellow diamond drop earrings by Yoni. Browse double oval designs, wire halo earrings and pear drop earrings in platinum or white gold.
Bracelet cuff – Fashionable single and triple row diamond bracelet cuffs in 18K gold are the perfect gift to show her you care.
Men's Bands – Princess cut or Baguette cut diamonds adorn these handsome bands, making it a bold and masculine choice for any man on his anniversary or wedding day. Choose from 14kt or 18kt white gold.
Shop Yoni Diamond Jewelry at F. Silverman's
Engagements, anniversaries and the numerous holidays throughout the year call for exceptional diamond and gemstone jewelry. Yoni Diamonds is so confident about the quality of their workmanship and precious stones they extend a lifetime warranty on all Evolution creations. Each piece has been meticulously crafted to last for generations to come.
To browse the largest selection of Yoni Diamonds in Bergen County, visit F. Silverman Jewelers in Woodcliff Lake, New Jersey, where we provide exceptional jewelry at affordable price points.