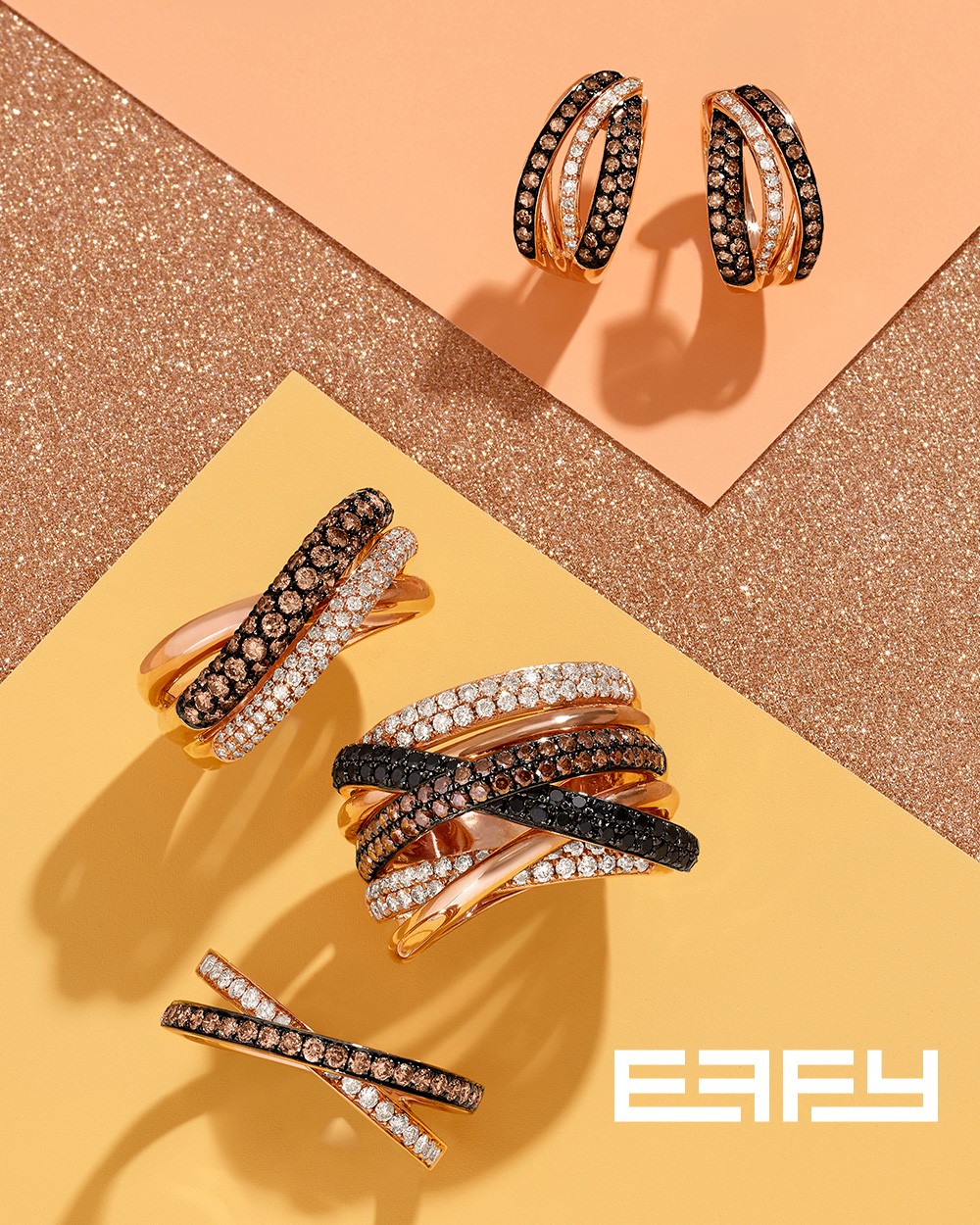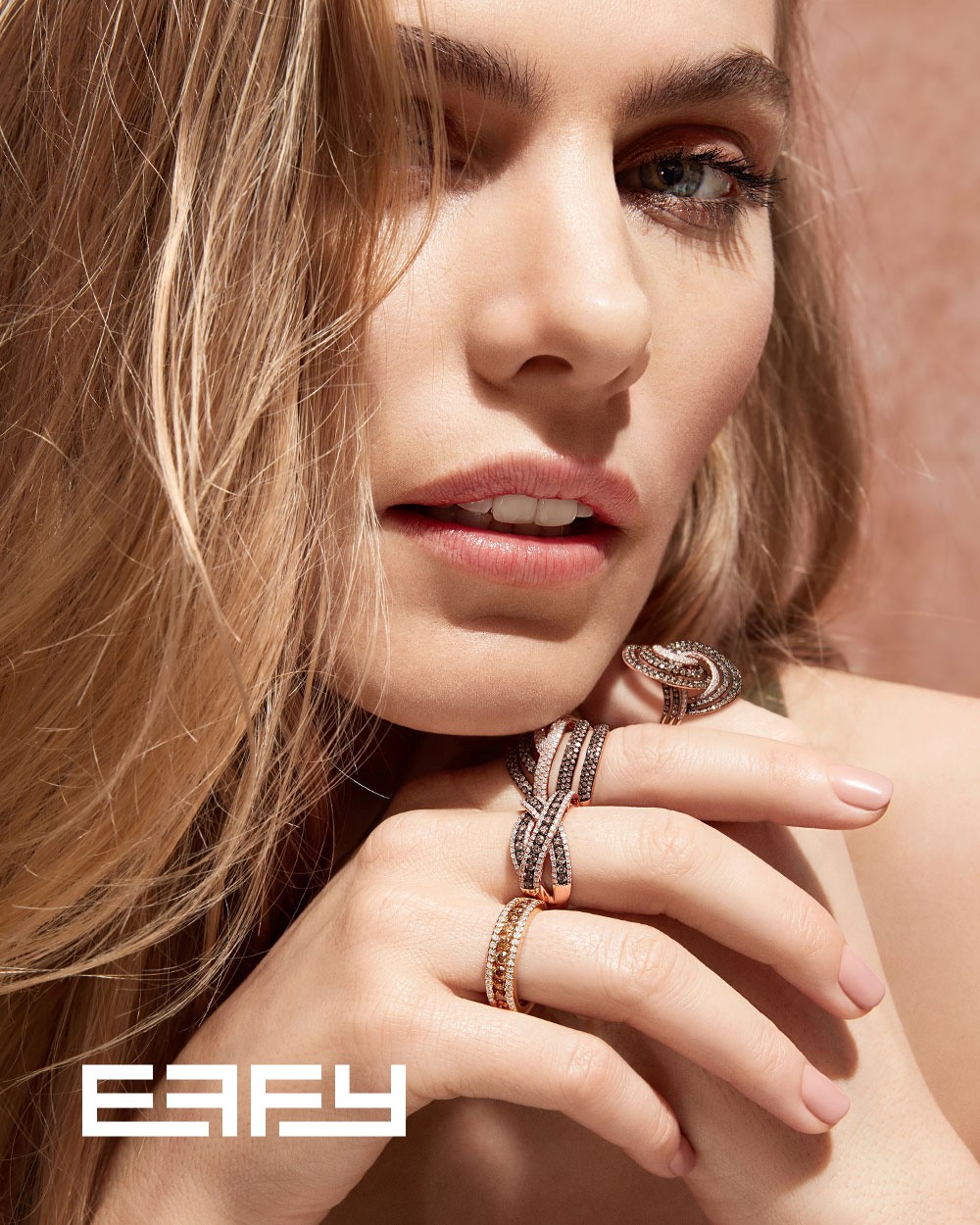 Effy Jewelry
The brilliant creations of master jewelry designer Effy Hematian blend together class and elegance. Known for vividly colored gemstones and strong feminine mystique, Effy jewelry is inspired by the creative genius of this professionally trained engineer. Effy's passion for high-level craftsmanship is matched only by his commitment to manufacturing excellence.
The Evolution of Effy Jewelry
Fatollah "Effy" Hematian emigrated from Iran in 1978. He was an electrical engineer by trade when he opened his small jewelry shop in Aruba. Currently, Effy distributes its products through BH Multi and through Effy. Over three decades after the Effy jewelry collection got its start, the brand is known for superior creativity and uncompromising quality. Effy's focus on family and the community are a core vision that trickles down through the whole company.
Take a Virtual Tour of Effy Jewelry
Every year, well over 150,000 carats of precious gemstones are carefully selected and crafted onto Effy jewelry necklaces, rings, and bracelets. If you tour the Effy jewelry headquarters in New York City, you will see that all of its jewelry is creatively designed and beautifully crafted right here in the U.S. In the gem-sorting room, specially trained employees sort through bin after bin of colored gemstones. The colored gemstones are painstakingly sorted and matched so that all of the gemstones comprising one piece of jewelry will perfectly match with each other.
On another floor, workers set the gemstones, and meticulously polish and finish each piece. Another floor is set aside for melting and pouring the gold into the molds for Effy necklaces, rings, and bracelets. In Effy's own office, the design team is hard at work using sophisticated 3D software to visualize every minute detail of each piece of jewelry.
The Muse
Many artists credit a muse with their inspiration. For Effy Hematian, it is the panther. The imagery of the panther can be found throughout the bold designs of Effy's Signature Collection. This beautiful animal has long been thought to symbolize strength and power—an ideal combination of traits that appeal to the modern woman. The panther also symbolizes the courage to stand alone, and to live honestly and authentically.
The Delicate Artistry of the Lost Wax Process
There are many different methods of crafting fine jewelry. Effy prefers to use the lost wax process. As an engineer by trade, Effy appreciates the high degree of precision this process lends to the finished product. For years, the lost wax process began with a jewelry artisan using fine files and blades to gently scrape away at a block of paraffin or wax. A rough form of the jewelry is created. Then, the artisan can use finer tools, such as jeweler's gravers and hot melting pens to create the fine details of the piece. These days, jewelers like Effy use advanced 3D software to create the designs that will then be imprinted on a block of wax paraffin.
After the wax mold is perfectly carved, it is left to harden in a plaster. The whole of the piece is then fired in a kiln at a high temperature to burn away all traces of the wax sculpture and its residue. This is how the process acquired the name "lost wax." The remaining mold has a negative impression left behind by the wax. This mold can then be filled with molten gold or platinum. It must then be polished and receive the gemstone setting.
Collections
After over three decades in the jewelry business, Effy has built up an extensive array of collections to choose from.
Signature Collection: The Signature Collection showcases Effy's graceful and beautiful muse, the panther. Choose from yellow gold, rose gold, or sterling silver that encapsulates the sinuous character of the panther. The gemstones commonly used in this collection include emeralds, diamonds, and tsavorite.
Seaside Collection: Indulge your playful side with the colorful Seaside Collection. The fine jewelry is crafted in the shape of starfish, anchors, whale tails, crabs, and stingrays.
Safari Collection: The Safari Collection is home to creatures both great and small. Animal lovers will adore the fine jewelry modeled after flamingoes, owls, cats, lizards, and snakes.
Watercolor Collection: This colorful selection is comprised of multi-colored pieces in vivid hues to bring out the wearer's inner artist.
Shop for Effy Jewelry at F. Silverman Jewelers
Silverman Jewelers is your source for show-stopping fine jewelry from Effy and other top name designers. At our new location in Woodcliff Lake, New Jersey, we carry on our mission of delivering the highest quality at the most affordable price. Our on-premise jeweler invites you to stop by our store to discuss your style and taste in fine jewelry. We'll help you find a piece from our Effy jewelry collection that you will treasure for many years to come. If you have questions about the Effy collection or our other fine jewelry, call us at (201) 930-8883.