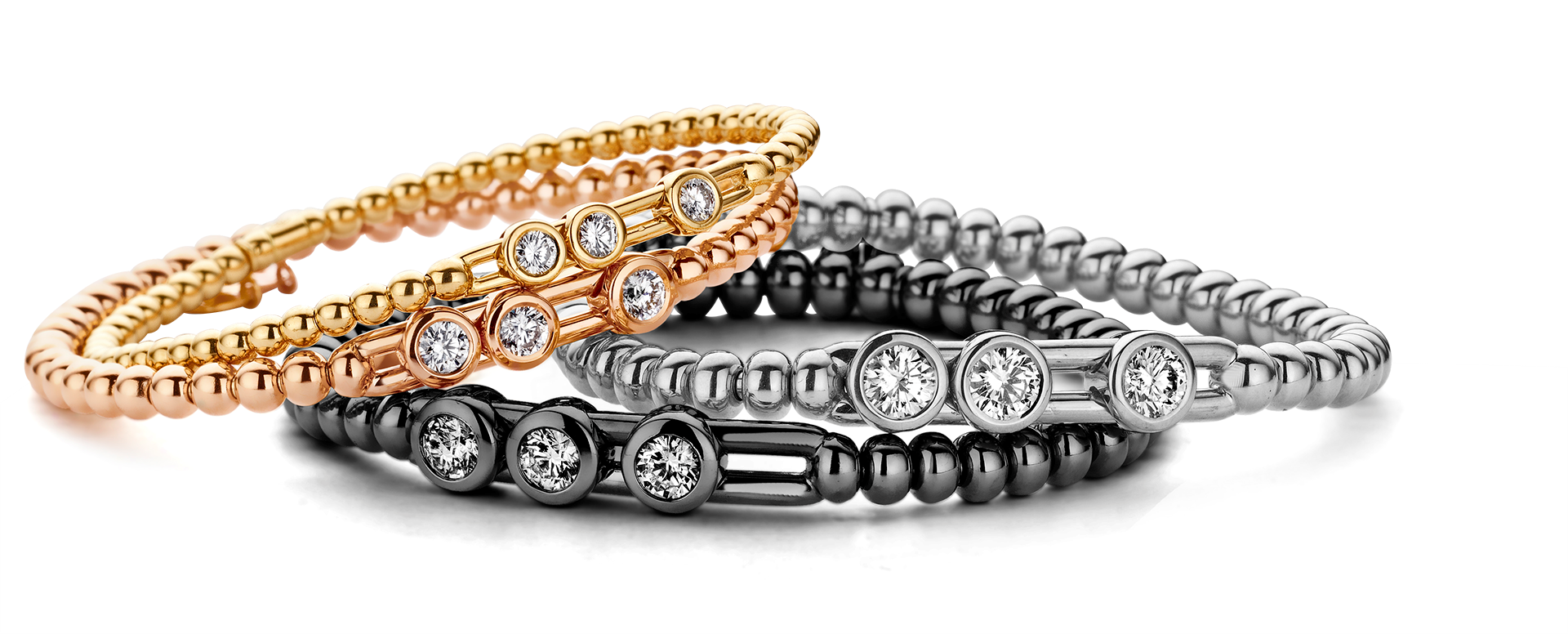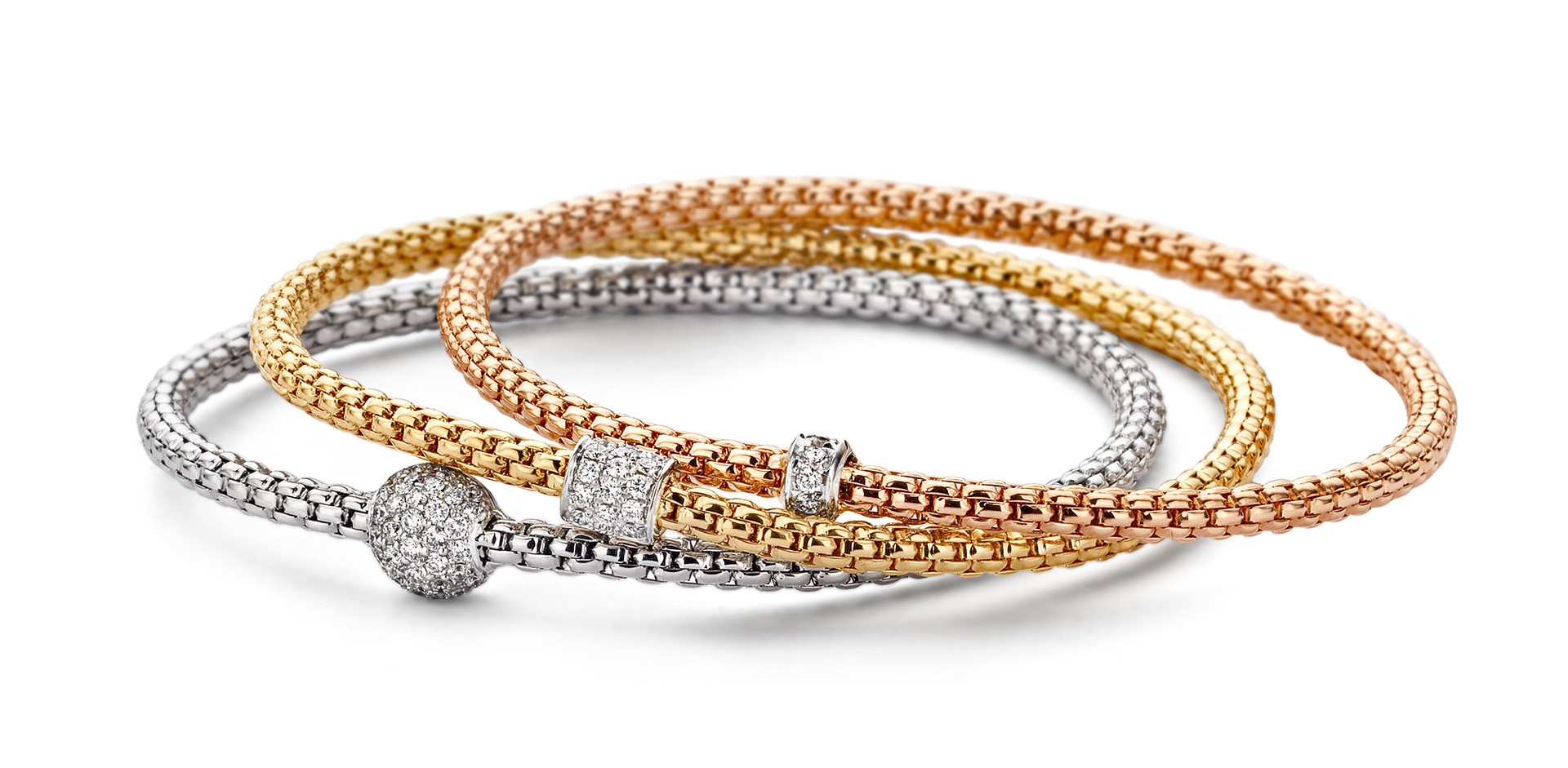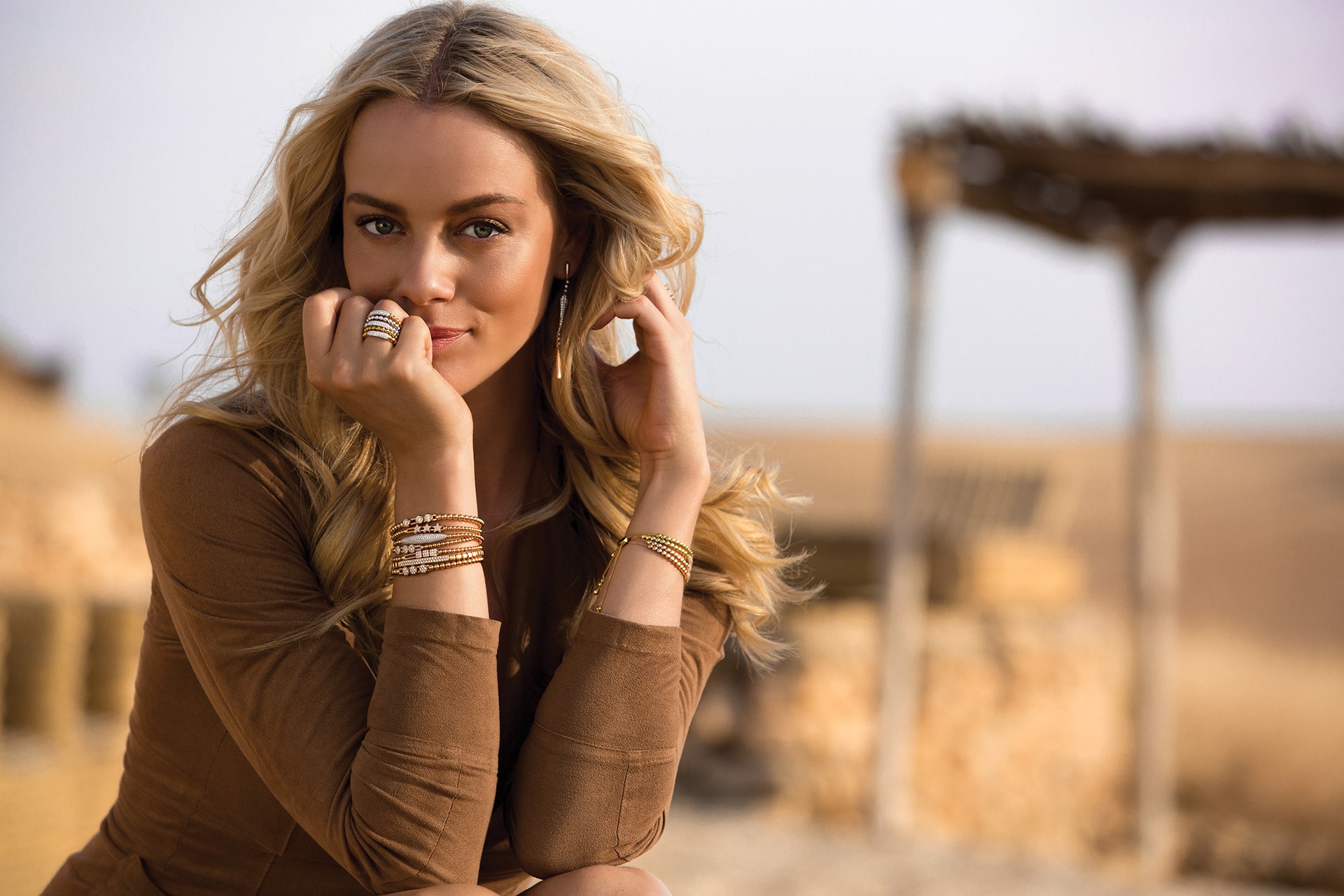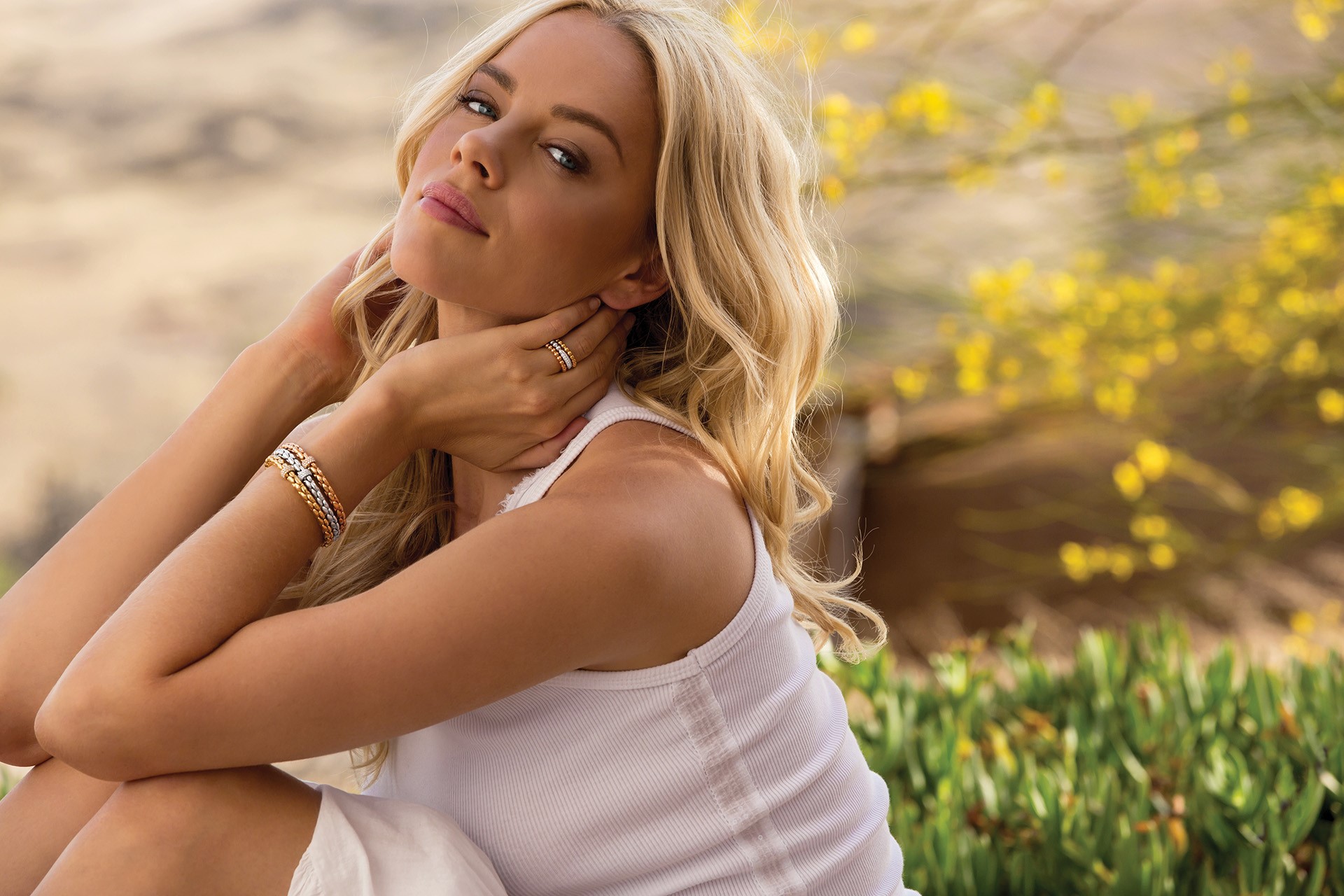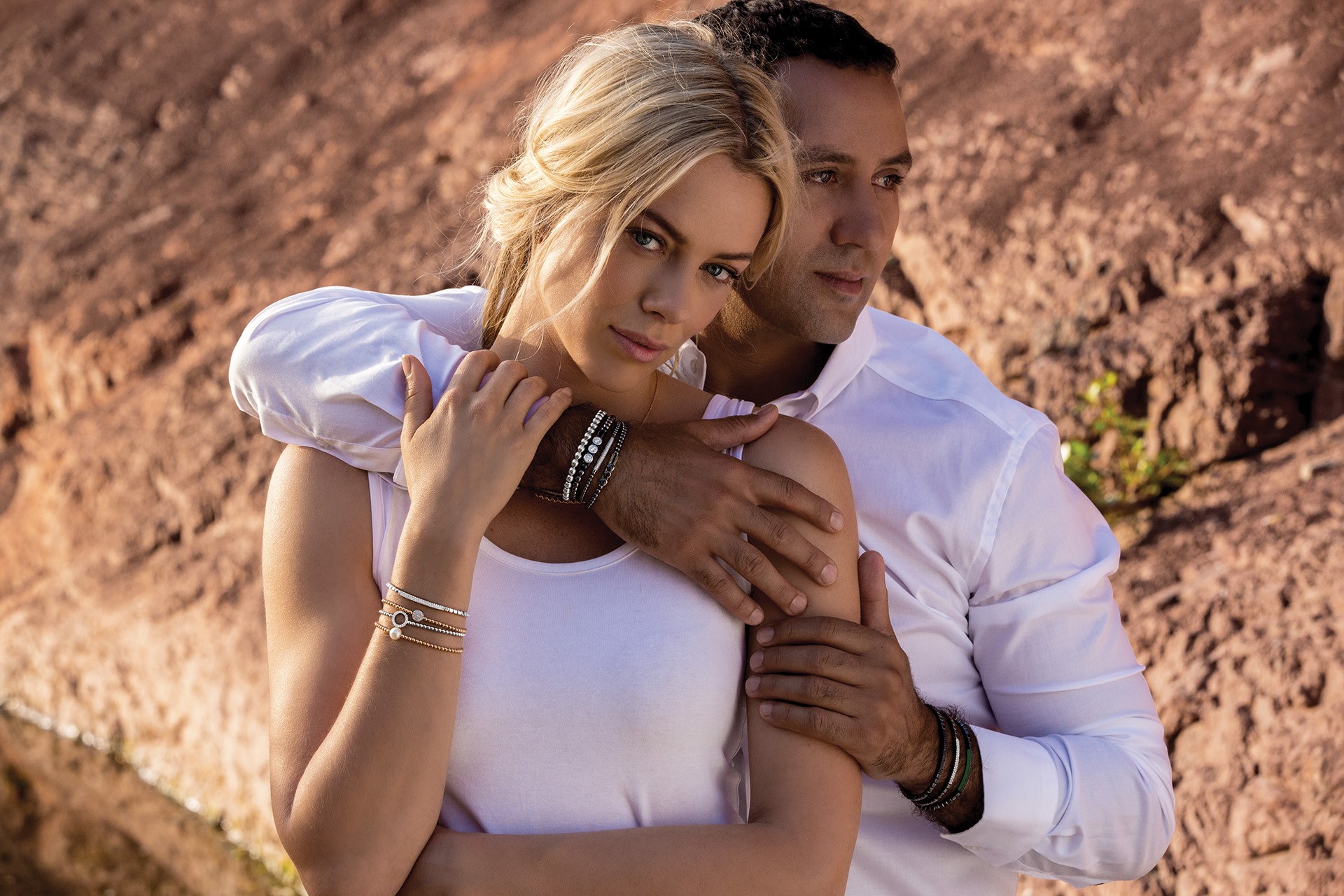 Hulchi Belluni
Spirituality, Feng Shui and astronomy provide endless inspiration for Hulchi Belluni jewelry, a label created by Martine Hul – the self-appointed queen of pave diamonds. Launched in 2001 in the diamond district of Antwerp, Hulchi Belluni is now synonymous with timeless luxury. From graceful diamond pendants to amour stretch bracelets crafted in 18k gold, you can't help but adore the sparkling energy and artistic mastery captured in each gorgeous design.
Less than 20 years ago, the Belgian Hul fulfilled her life-long dream of starting her own jewelry line – one that drew inspiration from the vital life force of ch'i and the 'bella luna,' or beautiful moon, which is reputed to provide creative energy. While Hul's initial success was based on classic pave diamond pieces, Hulchi Belluni evolved into an admired jewelry brand, renowned for its finely shaped details and superb finish.
Hulchi Belluni exquisite jewelry
Today, Hulchi Belluni jewelry is sold to discerning customers all over the world, and F. Silverman Jewelers is honored to include this exquisite line in our upscale collection.
At its core, Hulchi Belluni is designed by a woman for women to enjoy! Discover the feminine sensuality in this amazing collection, which includes pendants, earrings, bracelets and rings crafted in gold and adorned with sparkling diamonds and rich colored gemstones.
Each intricate jewel in the Hulchi Belluni line is made by hand in Arezzo, Italy. The designs, according to Hul, follow the ancient Chinese concepts of Feng Shui. The vital ch'i energy around which this practice is founded brings harmony to the designs, as it melds a visible balance between the five elements of fire, water, earth, wood and metal.
Hulchi Belluni jewelry collections
From modern interpretations of ancient treasures to architectural masterpieces that remain true to the brand's original aesthetic, you'll find stunning pieces that cater to all tastes and styles. Whether you're wearing a little black dress or a T-shirt and jeans, these fascinating jewels will always be the star of the show.
The Hulchi Belluni line of designer jewelry has a variety of blissful collections, including the ever-popular Funghetti rings, featuring a circle of pave diamonds set in a white or rose gold cone. These delightful diamond rings resemble a trumpet mushroom and are one of the brand's iconic designs.
Hulchi Belluni past and current collections include:
Cubini
Leafs
Victoria
Feng Shui
Bamboo
Lollipop
Lucky 8
Tahiti
Oh & Wave
Dentelle
Petra
Tresore
Boeli Boeli
These creative collections highlight the skill and craftsmanship of Hulchi Belluni's veteran stone setters, whose extraordinary finishing skills deliver a true work of art.
Hulchi Belluni drop diamond earrings add glamour to any updo and the label's stretch gold bracelets are a go-to jewelry staple that marries classic design with contemporary flair.
A reflection of femininity, power and protection
In the eyes of Martine Hul, each jewel created under her watchful eye is a symbolic reflection of harmony, protection and support. More than just decoration or adornment, Hulchi Belluni jewels are intended to serve two purposes: to fulfill a personal desire and reflect one's unique personality.
In addition to precision cut diamonds, you'll find purple and gold quartz, topaz, and gold moonstone used in Hulchi Belluni bracelets, earrings and pendants.
Browse the latest Hulchi Belluni designs at F. Silverman Jewelers, Bergen County's trusted source for quality diamonds and fine jewelry.
Explore Hulchi Belluni at F. Silverman
For nearly 30 years, F. Silverman Jewelers has been offering the best selection and price points on a wide variety of high-quality designer jewelry lines. Over the years, we have expanded our collection of exquisite fashion jewelry to accommodate our growing customer base in northern New Jersey.
Discover the luxurious bangles, necklaces, rings, and earrings of this on-trend line. If you're searching for the perfect jewelry gift for a loved one or yourself, you'll find classic and contemporary Hulchi Belluni creations in our state-of-the-art showroom, conveniently located in Woodcliff Lake.