Jewelry puts you in the spirit to socialize and adds a festive touch to any outfit. Whether you're wondering what jewelry to wear to upcoming holiday parties and events or looking for inspired gift options for loved ones, F Silverman has the scoop on what's in high demand for the 2022-2023 winter season.
Layering Necklaces
Layering pieces is trendy in 2022, so even though you may have a favorite piece of holiday party jewelry, there's always room to add one more.
When layering necklaces, you'll want to have an odd number, like three or five necklaces: at least one short, one medium, and one long. If your chains fall the same length, you can add an extender to make the style work.
For a cohesive look, keep all your metals the same—whether gold, silver, rose gold, titanium—but feel free to experiment with styles, textures, weights, and accent colors.
Chunky Statement Pieces
After years of minimalism, chunky yellow-gold bracelets and necklaces are back in vogue as a top holiday jewelry trend. Lightweight thick hoop earrings double for special occasions and everyday fashion. Chunky bracelets can be made of chain or layered beads. For a chunky gold necklace, choose from rope chains, chokers, or large link chains. Pair with the perfect gold dome ring.
You can pair chunky statement pieces to elevate the most casual wear — sweatpants, overalls, or tanks — from comfy to cute. You might also skip the necklace and opt for chunky earrings if your dress has an exquisite neckline, or liven up a basic little black dress with a chunky statement piece necklace matched to classic gold hoops.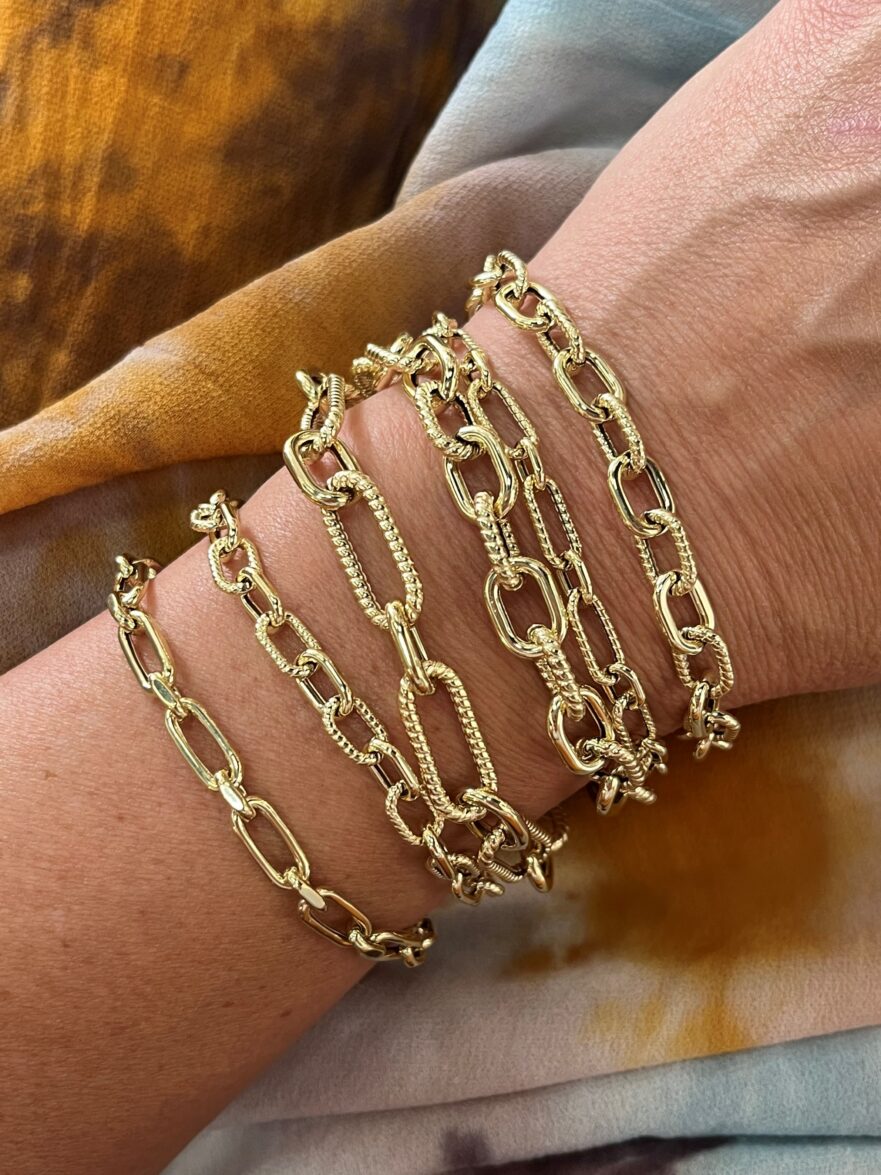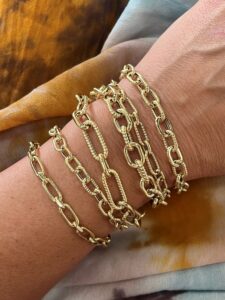 Medallion Necklaces
Celebrity sightings of Bella Hadid, Emily Ratajkowski, and Hailey Bieber in 2022 helped popularize medallion necklaces in Bergen County — and across the country at large. Medallions are "the cool big sister" of dainty pendants, bringing a noticeable swagger to your look. Available in gold, silver, or stone, medallions can make a singular bold statement or layer up with versatility and prestige.
Medallion necklaces can be timeless heirlooms or contemporary pieces containing a significant meaning or splash of color. What's more, they work well with just about any outfit — from that winter vacation bikini, to casual weekend t-shirt and jeans, to elegant date night dresses.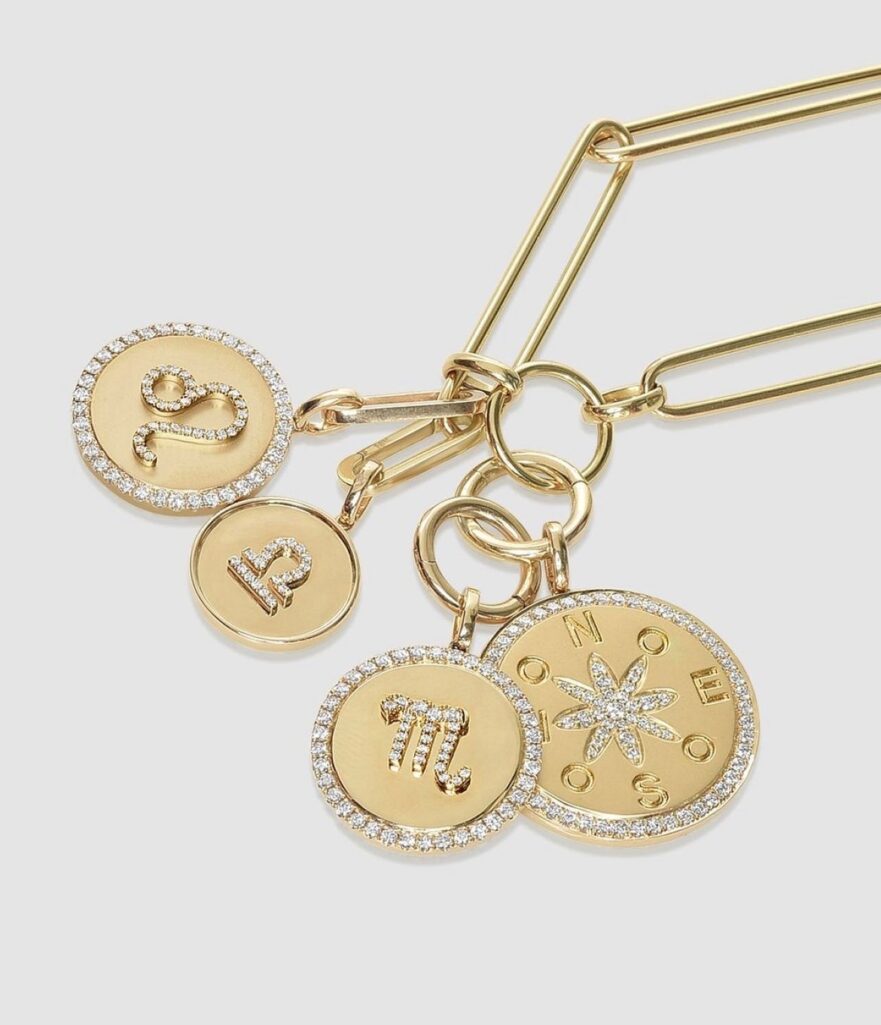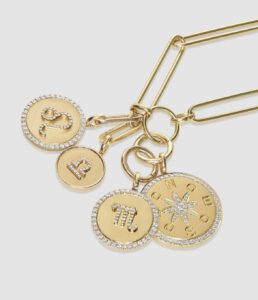 Colorful Pops of Jewelry
Colorful resins or pave stones are popular accents, especially for bracelets and party earrings in Bergen County. Pops of bright color not only represent playful fun and maximal style, but can also brighten your mood and light up the room as soon as you enter.
This season, it's all about bolder, brighter, stronger, and more joyful. The fun is in mixing up newer and older pieces, combining with party dresses, power suits, and tank tops alike to ignite joy.
For earrings, you might consider choosing a color that accents your eyes — such as pink or purple to go with hazel eyes, black and grey to go with blue eyes, or green and blue to go with brown eyes.
For the holidays, you may also select red and green or light blue and grey color-blocking, which are traditionally associated with the winter holidays.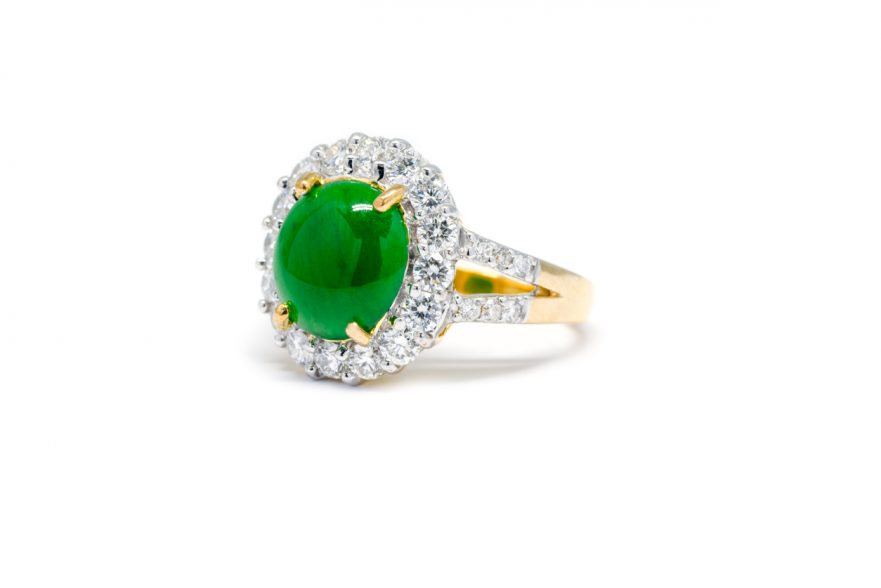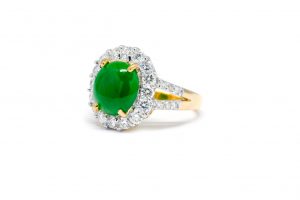 Large Hoops
We're spotting a lot of hoop earrings in Bergen County, whether sparkling diamond hoops or oversized gold hoops. While some trends may come and go, the love of large hoops has held steady for several years straight.
Large hoops pair best with floral chiffon blouses, black turtlenecks, and business blazers. For a streetwise fashion, style large hoops with a denim shirt dress, sports jersey, or bomber jacket.
For Boho style, match large hoop earrings with a minimalist white top, long tribal necklace, chunky bracelet, fringe boots, and fringe shawl.
Discover Winter Jewelry Trends at F. Silverman
We've served Bergen County for over 20 years with stylish, high-quality jewelry, including all of the winter jewelry trends mentioned here. Contact F Silverman Jewelers by phone or through our website form. Or visit our stunning showroom, home to the best fine jewelry in Bergen County.