The best graduation jewelry gifts include timeless jewelry staples, such as sophisticated tennis bracelets, diamond huggies, and pendant necklaces that your graduate will cherish for years to come. That said, it's always important to consider your recipient's unique style and taste to choose the perfect gift to celebrate their accomplishments as they enter the next exciting phase of their life journey.
From high school to advanced degree graduations, here's how to choose the best jewelry for graduation gifts.
High School Graduates
High school graduation marks a major milestone in your graduate's life, so you'll want to choose a sentimental gift that will last for years to come. A timeless gold or silver diamond pendant necklace is a great choice.
For a more personalized gift, consider gifting graduation rings, such as stunning gemstone rings or stackable rings, with a special message engraved. For example, you might engrave the date of their graduation, an inspirational message, or their initials to show how much you care.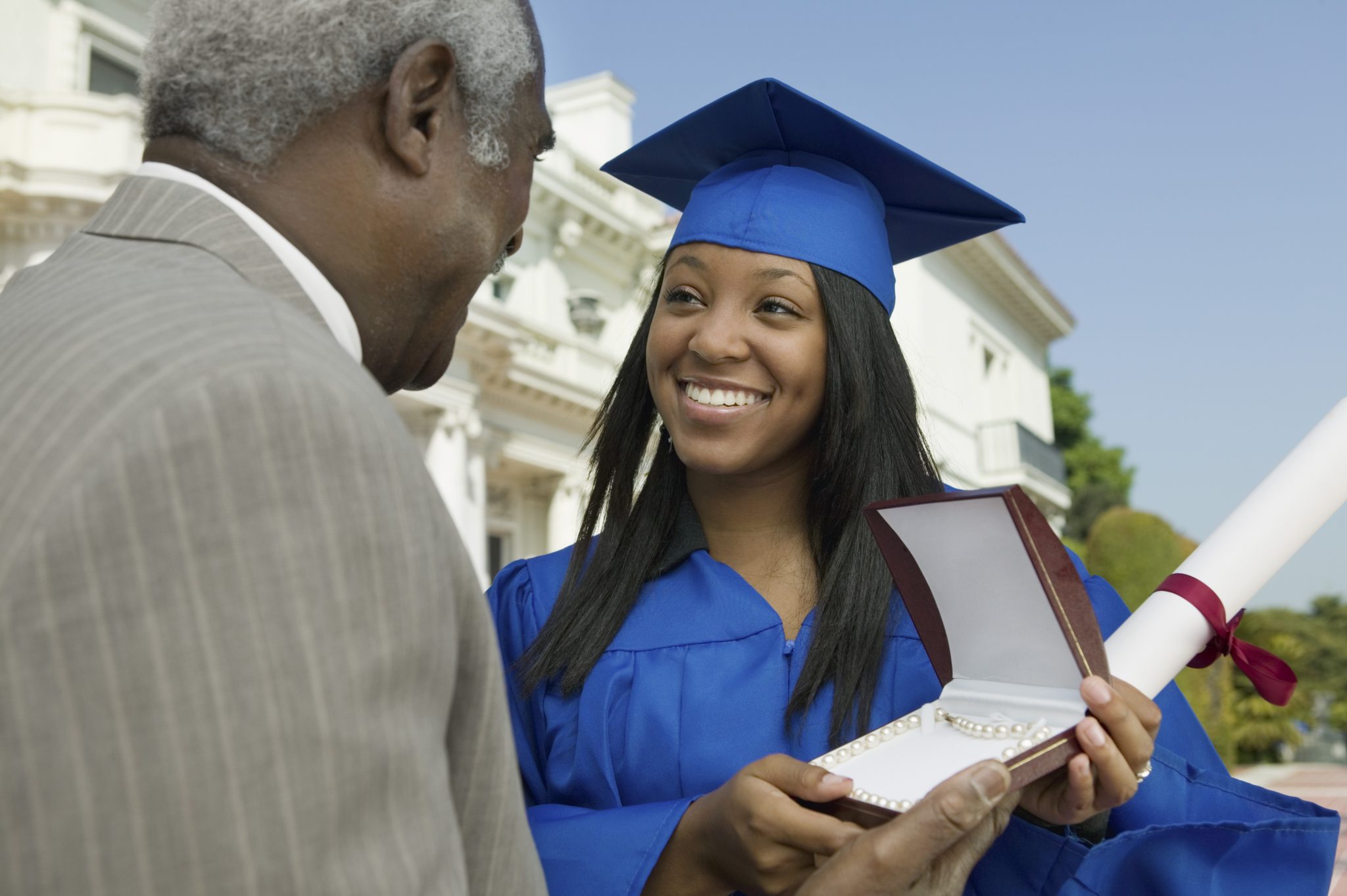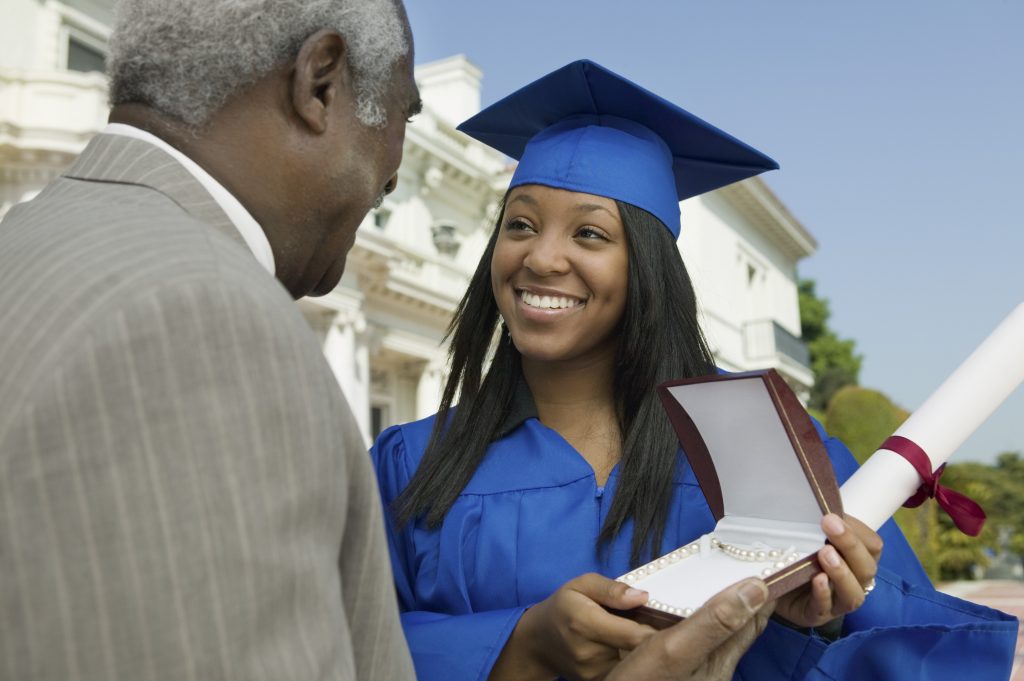 College Graduates
When you're shopping for college graduation jewelry in Bergen County, consider items that reflect their transition into adulthood. Elevate your graduate's wardrobe with beautiful jewelry and professional basics, such as dainty tennis bracelets and diamond stud earrings.
If you're shopping for a graduate with a bolder sense of style, skip the minimalist jewelry and choose pieces that fit their unique personality. When it comes to graduation jewelry for her, consider trendy graduation earrings like diamond cluster earrings, huggies, or hoops.
On the other hand, if you're searching for the perfect gift for him, stylish watches and slim chain necklaces can help take his wardrobe to the next level.
Elementary and Middle School Graduates
If you're celebrating a graduation from elementary or middle school, choosing the perfect graduation jewelry gift can be tricky—but it doesn't have to be. To recognize their incredible achievements over the years, opt for a fun but meaningful gift.
For graduation necklaces, consider gifting a gold or silver pendant necklace with their initials. With stylish pendant necklaces, you'll never have to worry about them growing out of it or going out of style. Meanwhile, if you want a fun gift, stackable graduation bracelets with charms can help your graduate show off their unique style.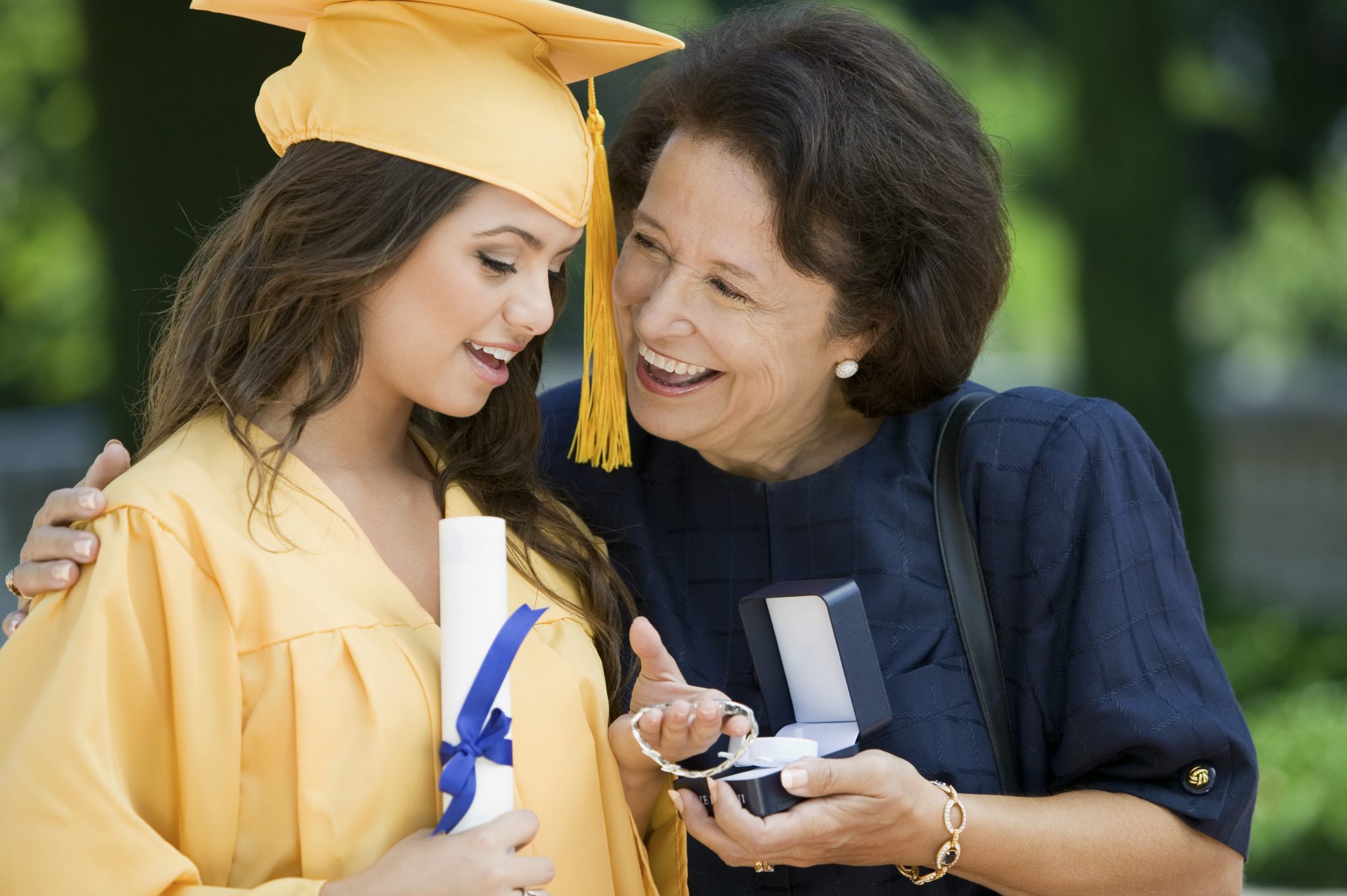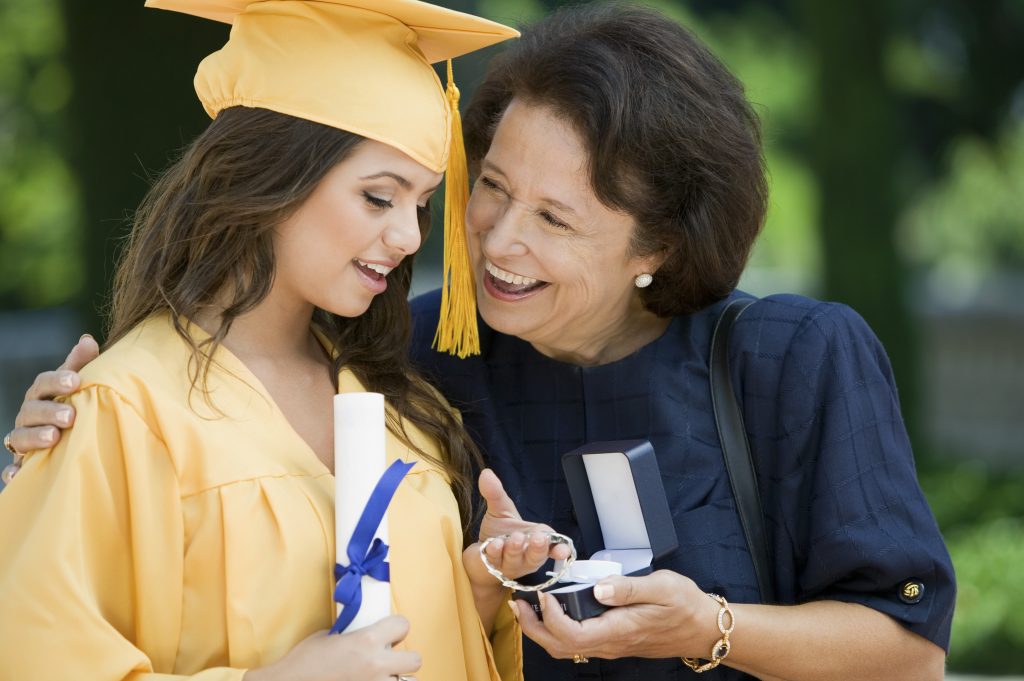 Shop F. Silverman Jeweler for The Best Graduation Jewelry 2023
Whether you're shopping for young graduates or college graduates, make sure to consider the age, personality, and preferred style of the recipient. From gorgeous diamond tennis bracelets to simple diamond studs, the jewelry experts at F. Silverman Jewelers can help you find the perfect match for any graduation.
Contact F Silverman Jewelers or stop by our showroom today to find one-of-a-kind jewelry gifts for every taste, style, and budget.