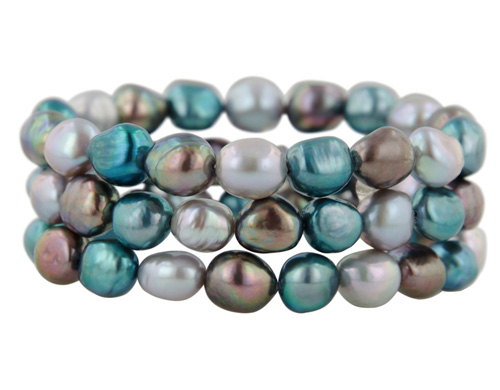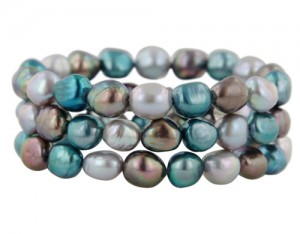 Fresh looks this Spring
Spring break is almost here! Do you have your beach outfits ready yet? Before you start shopping for the latest fashions in bathing suits, sandals, and other beachwear, you need to check out the latest fine jewelry available now at F. Silverman in Woodcliff Lake, New Jersey. Our warm weather must-haves will let you flawlessly pull off any look – from casual chic to true beach goddess.
Honora's premier pearls
Every beach vacation needs a string of pearls… or two or three. The finest selections of cultured freshwater pearls are available now from Honora. These aren't your mother's pearl necklaces. Honora combines vintage aesthetic with trendsetting looks to bring you the very best in color and style. Choose graceful blue and seafoam green pearl necklaces, bracelets, or earrings to perfectly compliment your beachwear and add a pop of color.
Dabakarov: True artistry
The graceful, gently flowing lines of Dabakarov fine jewelry evoke a sense of timelessness reflected by the vastness of the ocean itself. With its vintage-inspired design, it's easy to see why Dabakarov has become one of the most sought-after brands among fine jewelers. This signature line is craftsmanship at its finest. Wear your Dabakarov ring or vintage pendant to a romantic dinner and we can guarantee that your menu selection won't be the only Instagram-ready highlight of the night.
The "charmed" life with Zable
The easy, breezy days of spring break aren't complete without your custom design from Zable. Choose your unique charms to tell your story and add a splash of color to lighten your mood. Combine champagne crystals with heart and key lockets or choose charms to reflect your passions in life. Zable even offers a line of seaside and nautical-themed charms.
F. Silverman is your source for fine jewelry
Don't forget to stop by F. Silverman in Bergen County while you're making your plans for a spring break getaway. Our signature collections feature the finest jewelry designers available, including Honora, Dabakarov, and many more. Browse our exclusive online photo gallery for inspiration or stop by for personalized recommendations.