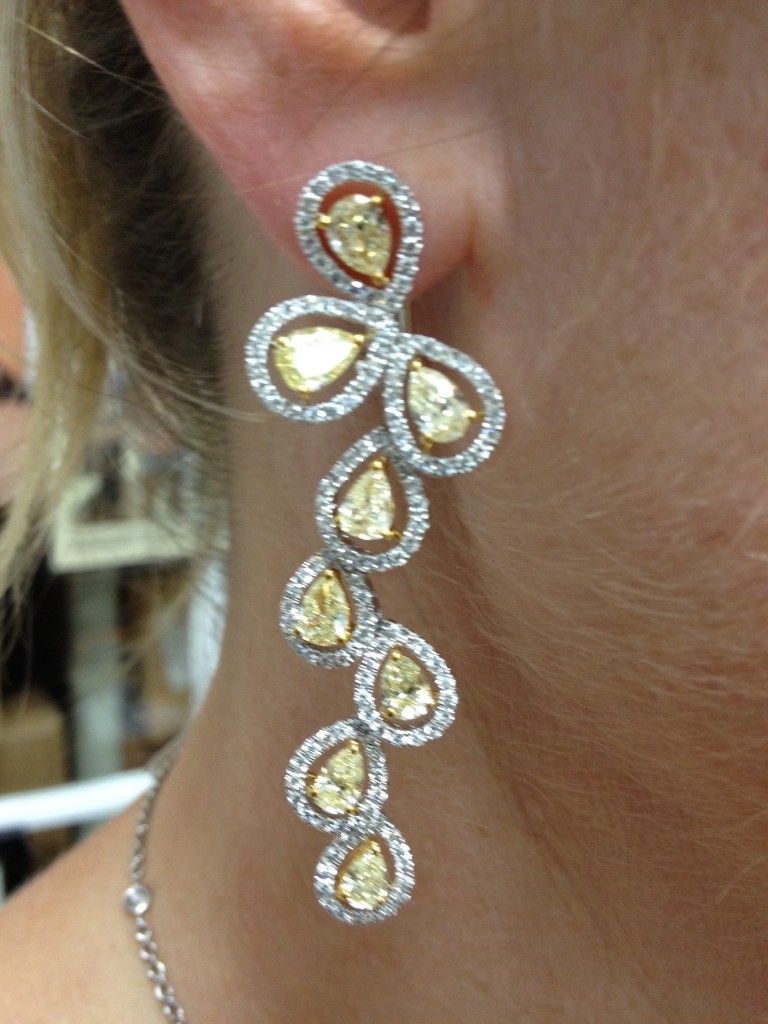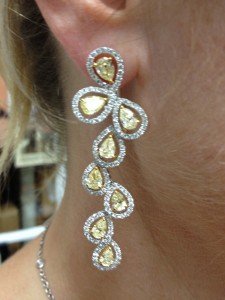 Jewelry for the holidays
With the holidays just around the corner, tis' the season for bold, statement jewelry that can elevate your black party dress into something positively festive. And every holiday season, glamorous cocktail rings make a huge comeback. Their name was coined during the Prohibition era, when ladies adorned their fingers with lavish rings to draw attention to an illicit tumbler of gin.
These eye-catching baubles are some of our favorite statement pieces at F. Silverman Jewelers, where you can find the perfect jewelry for your next cocktail party or holiday soiree.  In our experience, dazzling cocktail rings have never really gone out of style. Their instant glamour provides the finishing touch to any ensemble, making them the most popular party-ready accessory for the holidays!
From oversized rings to super-chic necklaces, here's a roundup of some of our favorite statement jewelry for this year's holiday bashes and celebrations.
Festive statement jewelry
Eye-catching statement jewelry adds pizzazz to a plain party dress and is a great way to spice up your casual getup for a night with friends, colleagues or family. A few choice accessories can boost the "wow factor" of any outfit, and get more mileage out of your standard ensembles. Ready to sport some festive fashion attire? You're sure to turn heads with these bold statement pieces:
An oversized cocktail ring – Whether adorned with Swarovski crystals or faceted gemstones, an eye-catching cocktail ring doesn't have to be saved for holiday parties. This year's trending styles include antique-inspired rings with flower and animal motifs, like the gorgeous vintage flower ring by Kenneth Jay Lane and the Lethargy Blue Moth ring by Vernissage. Looking for something more dramatic? Consider the bold symmetrical designs of Lanvin's gunmetal Geometric Crystal ring or a showstopper featuring hand-cut cubic zirconia or colored crystals.
Statement necklace with jewels, beads and heavy metals – Some of today's leading jewelry designers have gotten creative with their statement necklaces, using mixed metals, rhinestones, gold leaf, colored crystals and geometric beads that lend a retro look to their pieces. Whether you prefer the feminine look of a Betsy Johnson bead and fireball piece or want an edgy style that screams "urban warrior," there are plenty of affordable and attention-grabbing options this holiday season. Style experts say that collar and beaded bib statement pieces are some of the hottest trends for 2015!
Chandelier earrings – Show off some old-fashioned Hollywood glam at your office holiday party with a pair of gemstone danglers. Statement earrings can really enhance that little black dress, and transform an otherwise minimal outfit. Super sparkly chandelier earrings, pave encrusted danglers and drop earrings with mother-of-pearl are a must for your jewelry collection this holiday season. Teardrop statement earrings with delicate crystal work make the perfect gift for yourself or a best friend.
Shop statement jewelry for the holidays
Amp up your wardrobe with a few bold pieces that are perfect for your upcoming party or holiday event. Shop F. Silverman in Bergen County for gorgeous cocktail rings, earrings and statement necklaces. We are proud to carry unique pieces by Madison L Designs and DABAKAROV, along with other top jewelry designers that are sure to add sparkle to your holiday wardrobe ensemble.