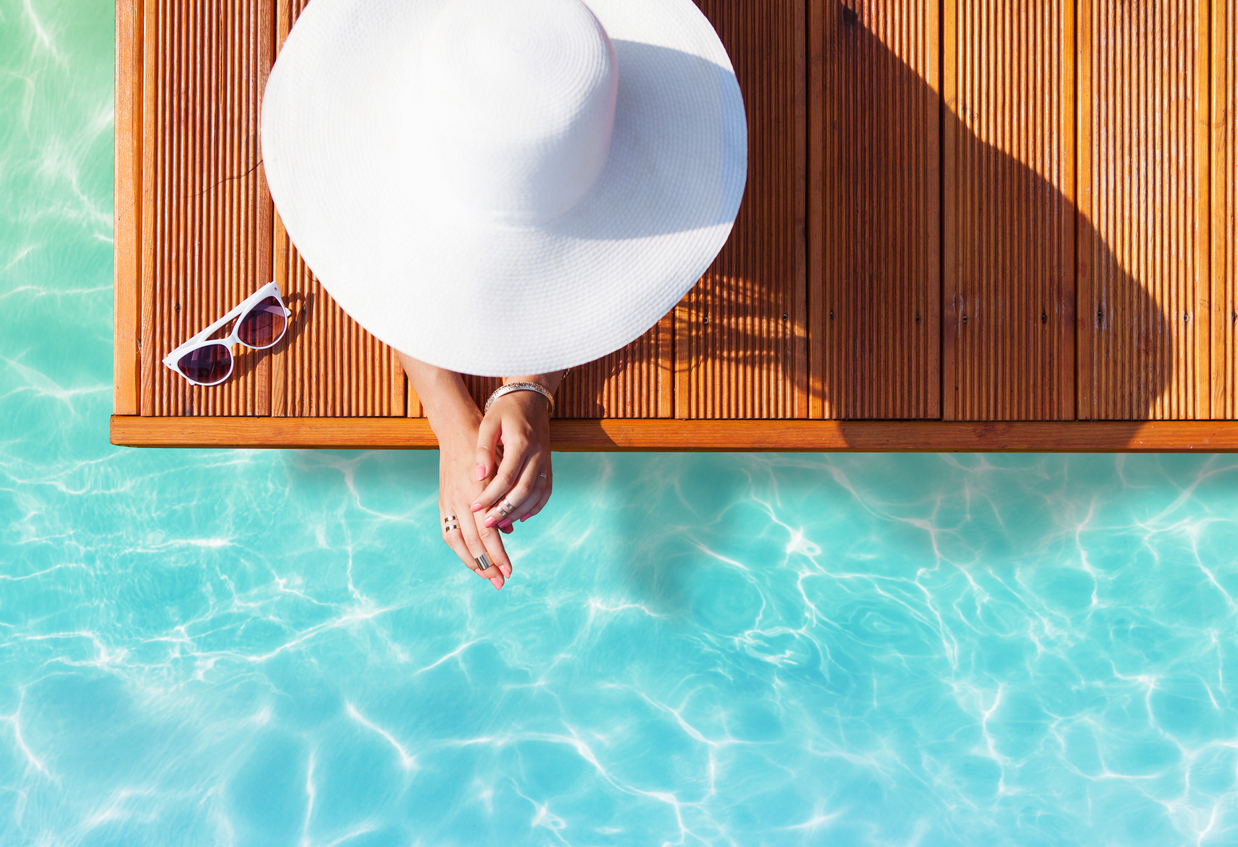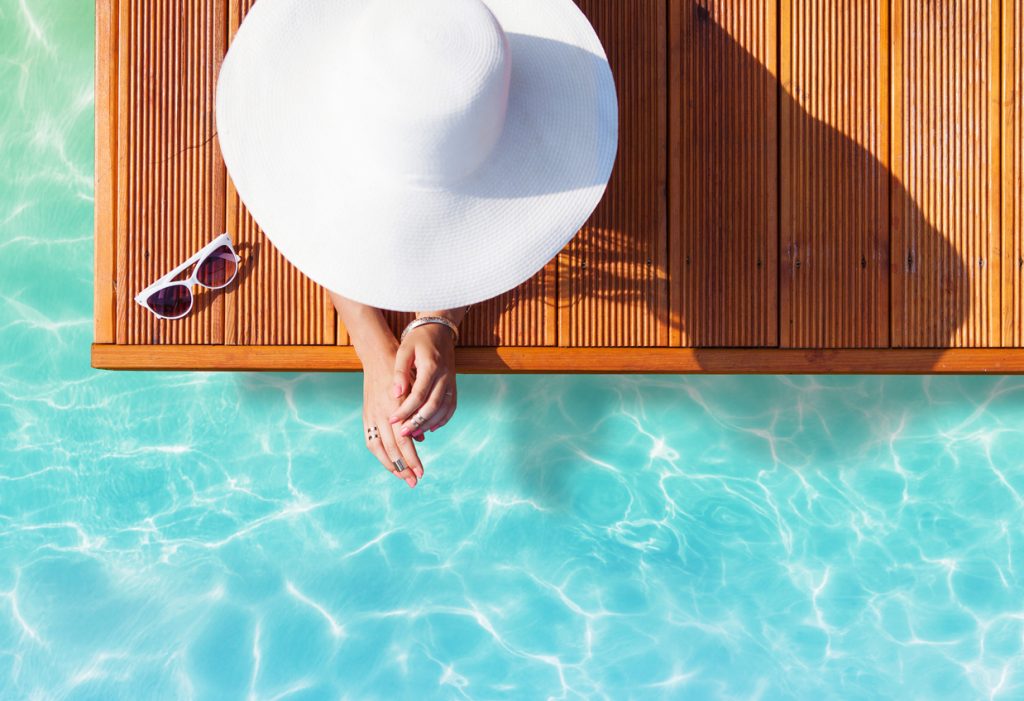 Summer trends aren't limited to sundresses and open-toed sandals—the jewelry you choose to accessorize with plays an important role, too. As the temperature rises and the days get longer, there's no better time to swap out your winter jewelry with this summer's hottest trends, including new shapes, colors, design motifs, and fresh ways to wear your favorite pieces. From vibrant color palettes to bold statement pieces, here's how to elevate your summer style.
Candy-Toned Color Palettes
There's something about the warm weather that invites pastel colors and vibrant palettes. It's time to put away darker colors and update your accessories with candy-colored jewels. From summer rings to stud earrings, technicolor jewels are the perfect accent to summer whites—and they're a must-have accessory for any beach outfit or vacation wardrobe.
Dainty Tennis Bracelets
A timeless piece with a sophisticated style, tennis bracelets are back in the spotlight this season. When it comes to summer bracelets, opt for dainty chains and slim silhouettes for a fresh take on luxury pieces that can be worn every day. Want to infuse your summer wardrobe with some extra flair? Wear your tennis bracelets stacked with other favorites, like chain link bracelets and watches, for a bold look.
Stacked Hoop Earrings
While some pieces are enough to make a solo statement, others are known for their styling versatility. If you have more than one set of ear piercings, try layering multiple earrings on each ear for a stylish new look. For example, drop, hoop, and chandelier summer earrings can instantly elevate a slicked-back ponytail or low bun, perfect for cocktails or a graduation party.
Collar Necklaces
Whether you're into long gold pendants or dainty chokers, the length of your necklace can dramatically affect your look. As your wardrobe transitions from long sleeve shirts to dresses and tank tops, collar-length necklaces are a great way to draw attention to the collarbone. At the same time, summer necklaces add charm and beauty to warm weather looks like strapless tops and halter tanks.
Statement Silver Jewelry
Gold jewelry has been the go-to trend over the last few years, but summer offers the perfect opportunity to embrace cool-toned metals like silver. This season, silver summer jewelry is making a comeback thanks to its party-ready look and futuristic vibes. From simple hoop earrings to eye-catching necklaces for summer parties, a statement silver piece is an amazing way to add a modern touch to any outfit.
Shop Summer Jewelry Trends in Bergen County, NJ
Our knowledgeable jewelry professionals can help you find the perfect piece of summer jewelry for any occasion. From designer statement pieces to everyday staples, our jewelry store in Bergen County features sophisticated styles for your summer wardrobe. Contact F Silverman Jewelers or stop by our showroom to shop summer's hottest looks.
Discover 2015's hottest summer jewelry trends at F. Silverman in Bergen County
Each season, catwalks, celebrities and designers introduce new jewelry trends for the fashion-forward to gobble up. This summer's hot looks include new shapes, new colors, new design motifs and new ways to wear jewelry. While a trend like sea-themed jewelry may only work during the summer months – or on your next cruise vacation – many of summer's hottest looks have just begun to take wing, easily transitioning to autumn 2015 looks and beyond.
Sea-inspired jewelry
"This summer's sea-inspired jewelry trend pays homage to corals, sea urchins, seahorses and shells," according to The Oklahoman. Wearers can choose popular sea-theme charm bracelets or pendants to showcase the trend. They can wear colorful, bold jewelry juxtaposed against cool blue tops or opt for a more subdued look with an 18K gold starfish pendant paired with a sophisticated lace evening dress.
Jewelry worn in unconventional ways
Rocker chic is in vogue right now, with celebrities like Diane Kruger layering up the upper ear cuffs to look like piercings. Earrings aren't the only pieces of jewelry migrating to unconventional locations: E! Online reports that rings are transitioning from the base of the finger up to the nails, bracelets are sliding down from wrists to hands, and dangling necklaces are being replaced with high collar chokers.
Geometric jewelry designs
Jeweller Magazine reports that "a new minimalism has emerged in jewellery with a focus on geometric shapes and clean lines." This trend is not exactly new – it was spotted on the spring/summer 2013 catwalks – but it's continued into modern collections that feature graphic geo prints, triangular silhouettes, tribal motifs, layered lines, circular patterns, hexagons, and squares.
"The sharp angles, repetition and clean lines that characterize the geo influence results in jewelry pieces that are not only wearable, but are artful and daring, too," summarizes Sonia Merlino, general manager of the Innerpower brand based out of Australia and New Zealand.
Rose gold jewelry
Gold is a precious metal that will never lose its luster. However, the in-demand shade of gold comes and goes with the times. US global trend researcher Lindsey Alt from Fashion Snoops dubbed summer 2015 "the season of the gold rush" – particularly with "the recently popular rose gold."
As fashion designer Zoe Chicco explains: "I love the way gold jewelry looks against the skin in the summer." InStyle Magazine chose rose gold as the hot gold shade of 2015. Top jewelry designers are coming out with rose gold watches, necklaces and matching hand bags.
Find summer jewelry trends in Woodcliff Lake, NJ
F. Silverman is a Bergen County jewelry retailer featuring designer statement pieces for gifts, special occasions and everyday wear. Stop by our Woodcliff Lake store to search the hottest looks to complement your wardrobe, including these hot summer 2015 jewelry trends.