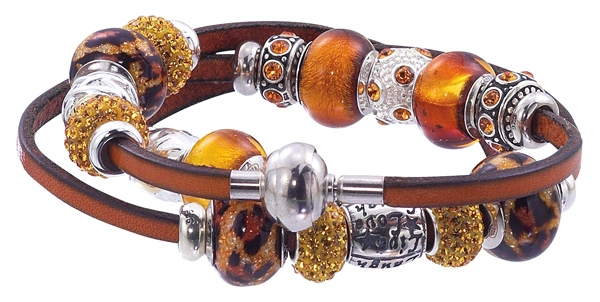 Millennials expect a lot from their jewelry
People are products of their time and place, and millennials are no different. But as much as marketers would like to say they've nailed down the buying habits of millennials, this generation is still managing to perplex industry experts—in just about every industry, including the fashion business. This generation tends not to buy jewelry as often or wear it as frequently, but when they do choose jewelry, they expect a lot from it. Jewelers and manufacturers have been responding accordingly. Here's a quick look at the changing face of this industry.
Shopping experiences
Most millennials have grown up with easy access to more technology than you can shake a stick at. They might not have gotten cellphones as early in life as Generation Z (born after 2001), but they aren't old enough to remember life without computers. Millennials want a lot out of life. They want to enjoy experiences (even though they also want convenience and speed), and so the way in which they shop is just as important as what they're buying.
Jewelers and jewelry designers have responded by emphasizing the online shopping experience. Even if millennials purchase in-person, rather than online, they want to see what they're going to buy before they go to the store. The in-store experience is important too. Millennials expect a personal attention and a personalized shopping experience. They also tend to gravitate toward pop-up shops with limited-edition deals.
Jewelry designs millennials love
Millennials as a whole aren't generally sold on special occasion jewelry. They tend to prefer investing in pieces they'll wear to work, to the beach with the kids, or on a Friday night out on the town. Millennials are also more interested in buying pieces for themselves, rather than as gifts for anniversaries or birthdays. Because jewelry is being seen as more of an everyday item, it needs to be edgier, contemporary, and personalized.
Socially conscious and eco-friendly
Millennials have an admirable habit of putting their money where their mouth is, and purchasing from companies that follow socially responsible, transparent, and eco-conscious practices. This isn't necessarily new for the jewelry industry. There has been concern over blood diamonds for years. Also known as conflict diamonds, these gems have origins that are, at best, questionable. Fortunately, there are effective ways of avoiding putting a blood diamond on one's finger.
Although concerns over blood diamonds are nothing new, the purchasing habits of millennials have been forcing the industry to rethink its standards in a range of other ways. These days, jewelry companies are increasing their focus on protecting human rights, safeguarding the environment, and increasing transparency in their business practices. That commitment to transparency and accountability is resonating with millennials.
Satisfy your millennial spirit
F. Silverman Jewelers has maintained a steady, trusted presence in Bergen County, New Jersey for over two decades. Our jewelers focus on providing a cohesive blend of traditional pieces with newer, edgier designs. We strongly believe that one's outward appearance should be as unique as one's inner personality, and we encourage our shoppers to work with us on creating their own custom jewelry pieces.
F. Silverman Jewelers has the latest CAD/CAM technology that enables us to precisely design one-of-a-kind jewelry for our customers. We can even take your vintage or family heirloom jewelry, and incorporate it into a contemporary design you'll love! Call us at 201.930.8883 or stop by our shop in Woodcliff Lake, NJ.
Additional resources for purchasing jewelry:
Time, How to Avoid Buying a Blood Diamond, http://time.com/4013735/how-to-buy-an-ethical-diamond/
The Wall Street Journal, To Reach Millennials, High-End Jewelers Try New Products—and Approach, https://www.wsj.com/articles/to-reach-millennials-high-end-jewelers-try-new-productsand-approach-1529413898