What Jewelry Is Trending Now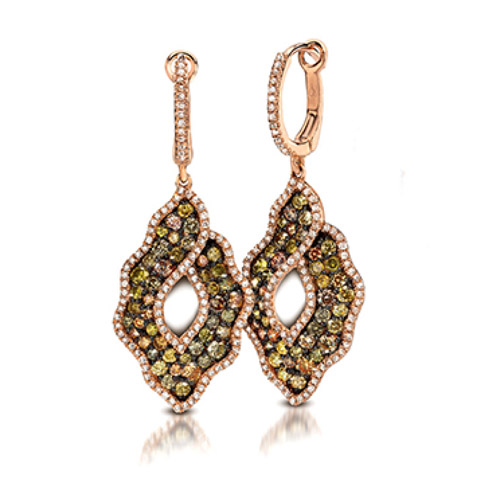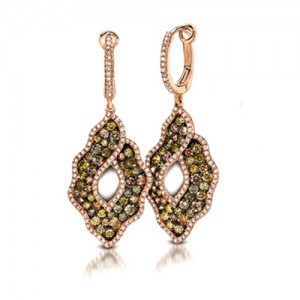 Looking for unique jewelry gift ideas, or just want to spruce up your personal collection? The spring 2015 runways were brimming with original baubles that portend the hottest trends for this year. Harper's Bazaar and Vogue tallied up the hits and misses for jewelry trends in 2015, from leading designers like Louis Vuitton, Hermes and Tom Ford – none of whom were afraid to push the envelope.
From oversized pendants to leather chokers and bold crystal necklaces, jewelry aficionados will be spoiled for choice. Whatever your style, it's hard not to appreciate the artisan spirit of this year's incredible selection.
Spring 2015 Jewelry Trends
Models sashayed down the spring 2015 runways in Paris and New York recently, showcasing the latest fashions and some of the hottest jewelry trends we can expect to see more of in the year ahead. Women's necklaces are big this Spring.
These five stood out among the cities' most fashion-forward:
1. Floral crystal necklaces – The winter runways of 2015 were lit up by glittering statement necklaces by Dolce & Gabbana. Featuring pastel hues and enormous crystal flowers, these blooming pieces of art are eye-catching works of genius. You're sure to see replicas everywhere soon.
2. Bold and Richly Hued Brass – Remember when platinum was the "metal of the moment?" Move over silvers, the hippest metal for 2015 is undoubtedly brass, which features a range of deep coppery and gold tones. You'll see rings, bracelets, necklaces and other interesting baubles created from this gorgeous alloy on the resort and spring runways this year.
3. Vintage Estate Earrings – Replicas of centuries-old gems are more popular than ever, paying homage to the ever-chic vintage look. Delicate estate earrings are the new "must have" accessory to show off your seemingly effortless class and style. Learn more about our women's earrings.
4. Choker Necklaces– Crafted with sparkling gems, tanned leather, heavy metals and delicate bead-work, 2015's chokers are both empowering and elegant. Star designers include Christian Dior, Chanel, DKNY, Coach and J.W. Anderson. Go casual or black-tie with these smartly designed pieces.
5. Sassy Pendants – Hermes, Lanvin and Nina Ricci have given ladies everywhere one more item to elevate their basic necklaces – bold pendants! Dress up an otherwise drab outfit with an oversized pendant necklace that speaks of your fashionista taste.
Fine jewelry in New Jersey
Bergen County residents with a taste for fine jewelry have been coming to F. Silverman for more than 20 years. Known for our expansive collection, including jewels from some of the world's top designers, our selection runs the gamut from vintage estate to avant-gard.
F. Silverman offers sophisticated designs from internationally-praised jewelers like Norman Covan, Charles Krypell and Dev Valencia, along with a more whimsical line of "everyday" lockets, charms, rings and necklaces. Whether you're seeking the latest trends from 2015 or want a custom creation from one of your existing stones, you will find it at F. Silverman. For all your fine jewelry needs in New Jersey, visit our Woodcliff Lake location to find that one-of-a-kind piece you've been dreaming about. You'll soon discover fabulous values and first-rate customer service that sets us apart from the rest. Contact F. Silverman Jewelers today with any questions.