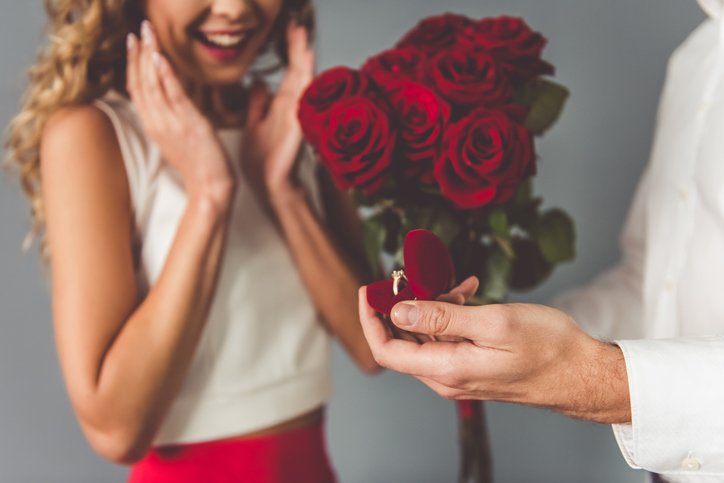 When you decide to take your commitment to the next level, the ring you choose should be just as special as the one you love. Planning to get down on one knee this Valentine's Day and stun her with a personalized ring that reflects her unique style and taste? Or maybe you and your partner are collaborating on a one-of-a-kind design – either way, you can count on F. Silverman Jewelers for beautiful custom engagement rings in Montvale that will bring your creative vision to life.
Reasons to design a custom engagement ring
There's no arguing that popping the question is a huge, life-changing milestone. Why not make the experience even more memorable with a gorgeous personalized engagement ring?
There are countless benefits to designing a custom engagement ring, including:
You'll create a ring as special and romantic as your love story.
You'll be able to design a coordinating wedding band that perfectly complements the engagement ring.
You don't have to sacrifice your budget for a high-quality custom ring.
A personalized engagement ring will stay in your family for generations to come.
Most importantly, whenever your partner sees their beautiful custom ring, they'll remember the good memories and unique circumstances that brought you together. Your partner will cherish the effort that you put into designing their custom engagement ring—and will reap the reward of a lifetime of enjoyment.
How to find the best custom engagement rings
Where can you find the best custom engagement rings? It's important to choose an experienced jeweler who specializes in custom-designed jewelry to bring your vision to life.
To get started, you might try asking friends and family for recommendations or searching social media for styles you like. If you're looking for a custom jeweler near Woodcliff Lake, New Jersey, reach out to the experts at F. Silverman Jewelers. It's easy to get started with our premium selection of engagement rings—or you can use our custom-design jewelry service to design a truly one-of-a-kind ring.
How do you create your own engagement ring?
From the center stone to engraving, the beauty of your engagement ring is in the details. Maybe you're dreaming of a heartfelt engraving on the inside of the band—or a jaw-dropping birthstone accent stone. Whether you're keeping it sentimental with small touches or going big with a unique rough-cut diamond, we'll ensure the final result matches your vision.
If you already have a diamond, our custom design service can incorporate your stones into a stunning custom engagement ring. With decades of experience in jewelry design and the latest technology, you can visualize your dream ring and make any adjustments needed. Whether you have a specific metal, setting, or engraving in mind, we'll help you bring your design to life with a three-dimensional image.
If you don't have the perfect stone yet, try starting your search with a ring setting. After choosing the right ring setting and metal, you'll be able to choose a beautiful diamond to complete your engagement ring.
Let the pros at F. Silverman Jewelers help you customize the perfect engagement ring
To design a beautiful ring that your significant other will treasure for years to come, choose F. Silverman Jewelers for custom engagement rings in Bergen County. Our experienced team will help you create a stunning piece that will make your big moment more than memorable. Contact us today or visit our showroom in Bergen County, New Jersey, to explore our collection.