Everyone loves flowers, but the best Mother's Day gifts last longer. This Mother's Day, treat your mom to something special from the curated collection at F Silverman Jewelers. From stunning diamond rings to personalized birthstone necklaces, we offer exquisite gifts that stand the test of time and can be passed down mother-to-mother for generations to come.
Whether you're shopping for your mom or the moms you look up to, here's how to celebrate them all with breathtaking Mother's Day jewelry.
Timeless Necklaces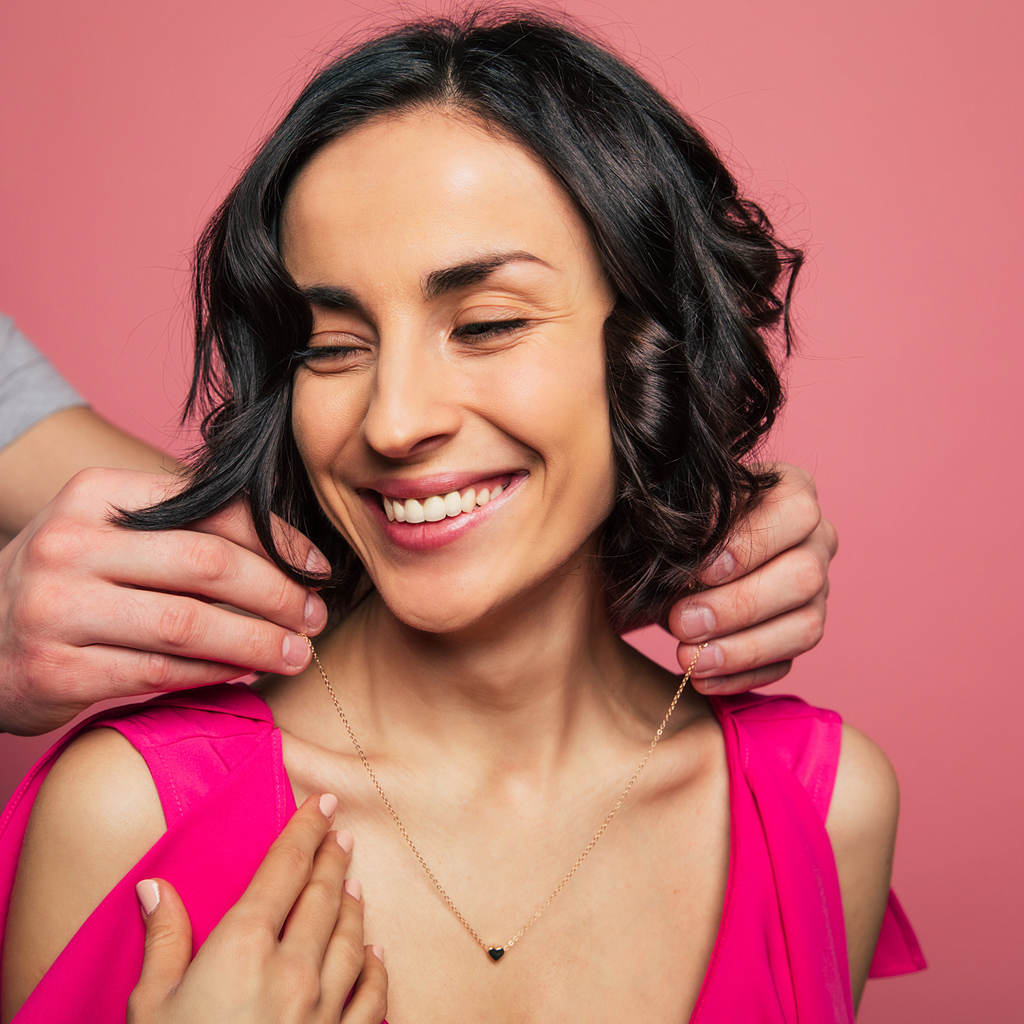 Timeless necklaces can instantly elevate any outfit—whether your mom loves sporting sweaters and t-shirts or stylish dresses.
If you're searching for a thoughtful gift that your mom will remember for years to come, try surprising her with a gorgeous birthstone pendant or initial necklace that's both versatile and full of heartfelt sentiment.
Shopping for women's necklaces that will make a statement? Treat mom to a dazzling diamond necklace or solitaire pendant to show her how much you love and appreciate her.
Stackable Rings
Want to celebrate your mom's personal style? This Mother's Day, surprise her with our stackable rings, which can be easily mixed and matched into a variety of attractive groupings.
From eye-catching diamond fashion rings to stackable gemstone rings, women's rings can serve as a memento of your affection. To make your gift even more special, consider engraving your gift with a thoughtful handwritten message, her initials, or even a special date.
Stylish Bracelets
No jewelry collection is complete without a few stylish women's bracelets. Whether your mom loves tennis bracelets or classic chain link bracelets, why not surprise her with her new favorite accessory?
If you need some inspiration, try shopping for sweet-looking bracelets with bouquets or colors—or even flowers—to add to her jewelry collection. On the other hand, if you're looking for a classic staple to elevate her style, opt for gold bracelets and stackable tennis bracelets that can be worn with any look.

Sophisticated Earrings
Looking to surprise your mom with a daily reminder of your love? From sophisticated hoop earrings and fashionable huggies, women's earrings are the perfect option for any Mother's Day gift.
If you're shopping for someone with a more minimalist style, try opting for diamond stud earrings to add some shine and fun to their wardrobe.
If you're interested in a personalized gift she'll remember for years to come, consider creating one-of-a-kind custom earrings with our team of in-house designers. From heirloom stone earrings to updated vintage pieces, we'll help you create the perfect pair to showcase her unique personal style.
Shop Mother's Day Gifts for Her
Mothers should be celebrated every day, but with Mother's Day right around the corner, you've got a great opportunity to show her just how valued and cherished she is. With this gift guide, we've tried to do some of the homework for you and make the shopping process easy, creative, and fun. From sparkling diamond earrings to stylish tennis bracelets, exceptional jewelry is the perfect way to thank the moms in your life for their unconditional love.
Contact F Silverman Jewelers or visit our showroom today to find the perfect Mother's Day gift.