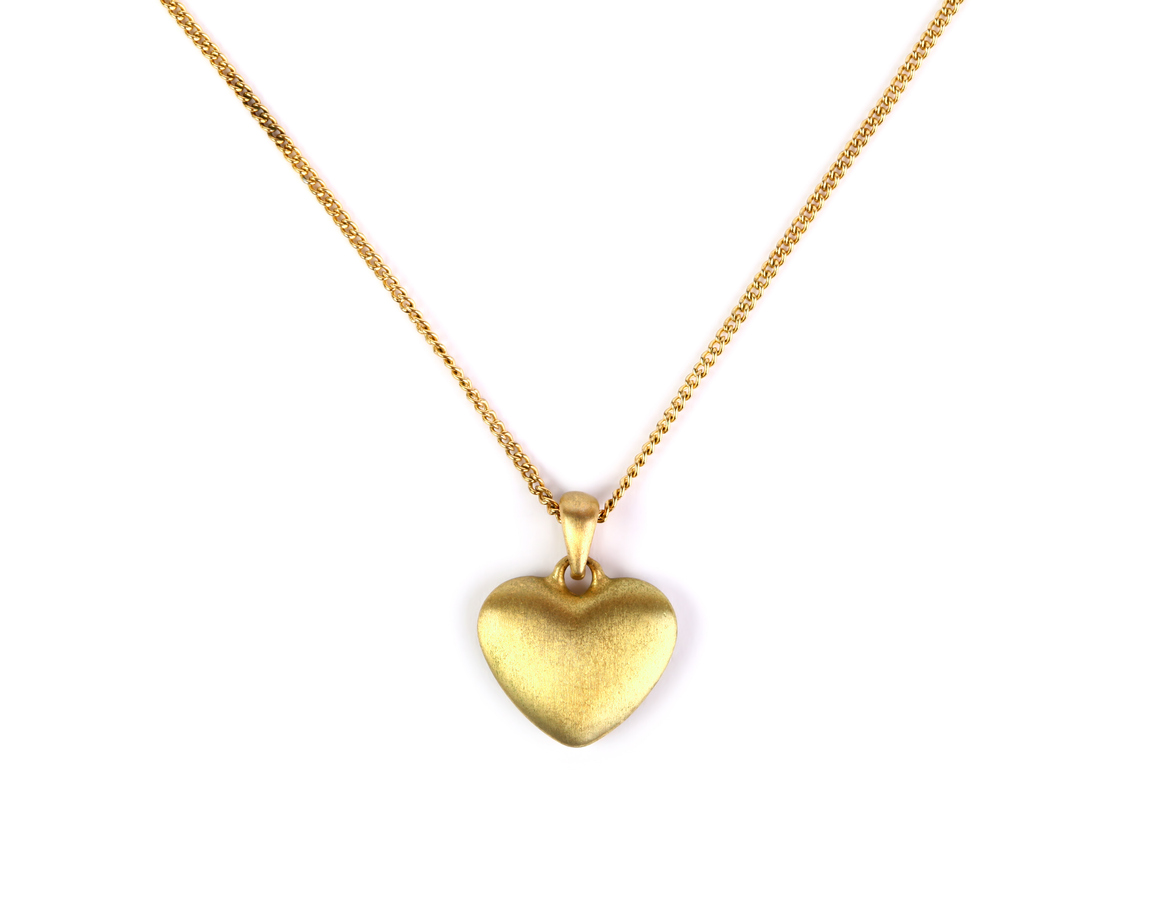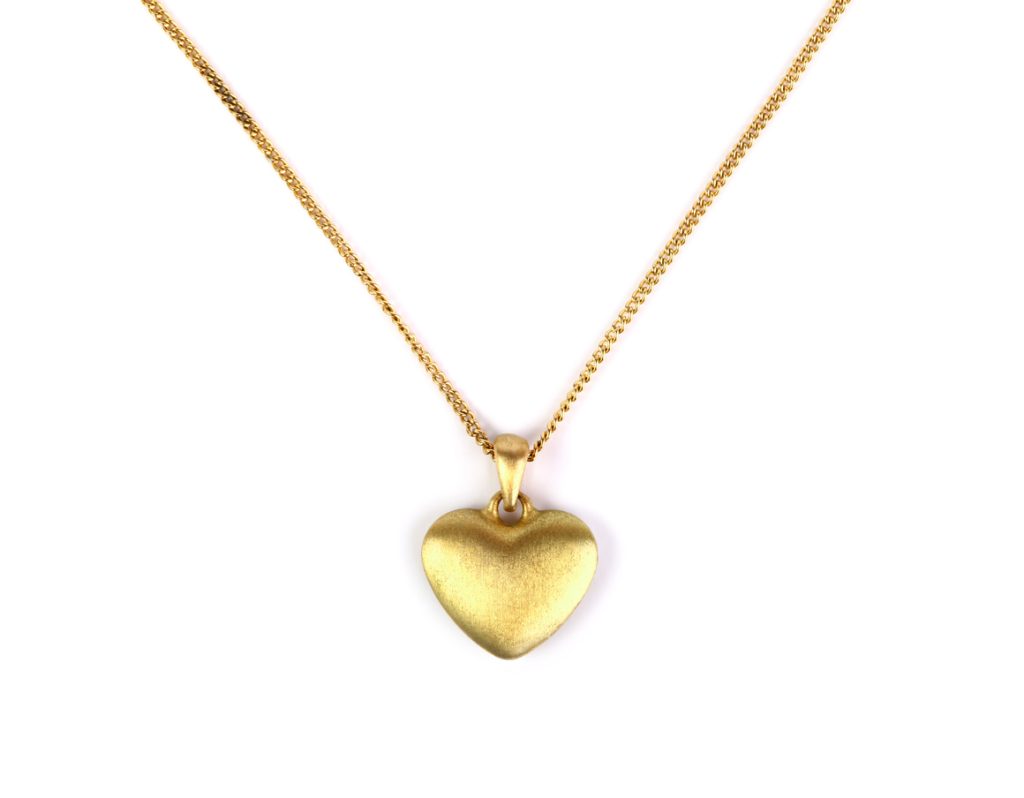 While it's easy to mix up pendants and necklaces because they are often worn together, these two pieces of jewelry are distinctly different. The necklace is worn around the neck, while a pendant is a smaller piece of jewelry that is attached to the necklace and hangs down from it.
Pendants are not limited to dangling from necklaces alone. You can also wear a pendant attached to an anklet or a bracelet. For example, a charm bracelet features pendants or charms. Pendants have a clasp at the top and can attach to virtually any type of jewelry that has a chain or string.
Common types of pendants to choose from
Jewelers can use a wide range of materials to craft beautiful pendants. These include precious metals like gold, platinum, and sterling silver. When non-precious metals like brass and nickel are used, these are typically plated with a precious metal, such as gold or silver. Pendants can also be classified as follows:
Amulet – These are often considered to be good luck charms.
Cameo – A cameo pendant features a raised relief carving, typically with the profile of a woman.
Crystals – Crystals are often used as pendants, both for fashion and good luck.
Locket – Heart-shaped lockets are among the most popular.
Diamond – Diamond pendants provide a sophisticated, luxurious touch to a formal outfit.
Popular types of necklaces to add to your collection
As with pendants, there is a wide range of types of necklaces to choose from. In addition to pendant necklaces (necklaces with pendants attached to them), there are the following:
Choker – Chokers fit snugly against the throat. They are often made from velvet, ribbon, leather, or metal. These necklaces work well with U-neck and off-shoulder tops.
Collar – Collar necklaces are often confused as being the same as chokers. However, collars sit perched on the collarbone—a little lower than a choker.
Opera – Opera necklaces are ideal for creating a dramatic appearance. These typically have a loop of 30" to 36". They may be looped twice around the neck or hung as is.
Chain – Chain necklaces are the embodiment of simplicity and minimalism. A simple chain works well with all sorts of outfits and necklines.
These are just a few of some of the most popular ones. Other necklace styles include lariat, lavaliere, princess, bib, charm, and tennis necklaces.
Shop for gorgeous additions to your jewelry box at F. Silverman Jewelers
You can find both necklaces and pendants with all types of precious gemstones at F. Silverman Jewelers in Woodcliff Lake, New Jersey. Whether you're shopping for a holiday gift, birthday present, or for yourself, our friendly team can help you find the perfect piece of jewelry for any occasion. Contact us today or stop by our showroom to explore our vast collection of exquisite pendants and necklaces.