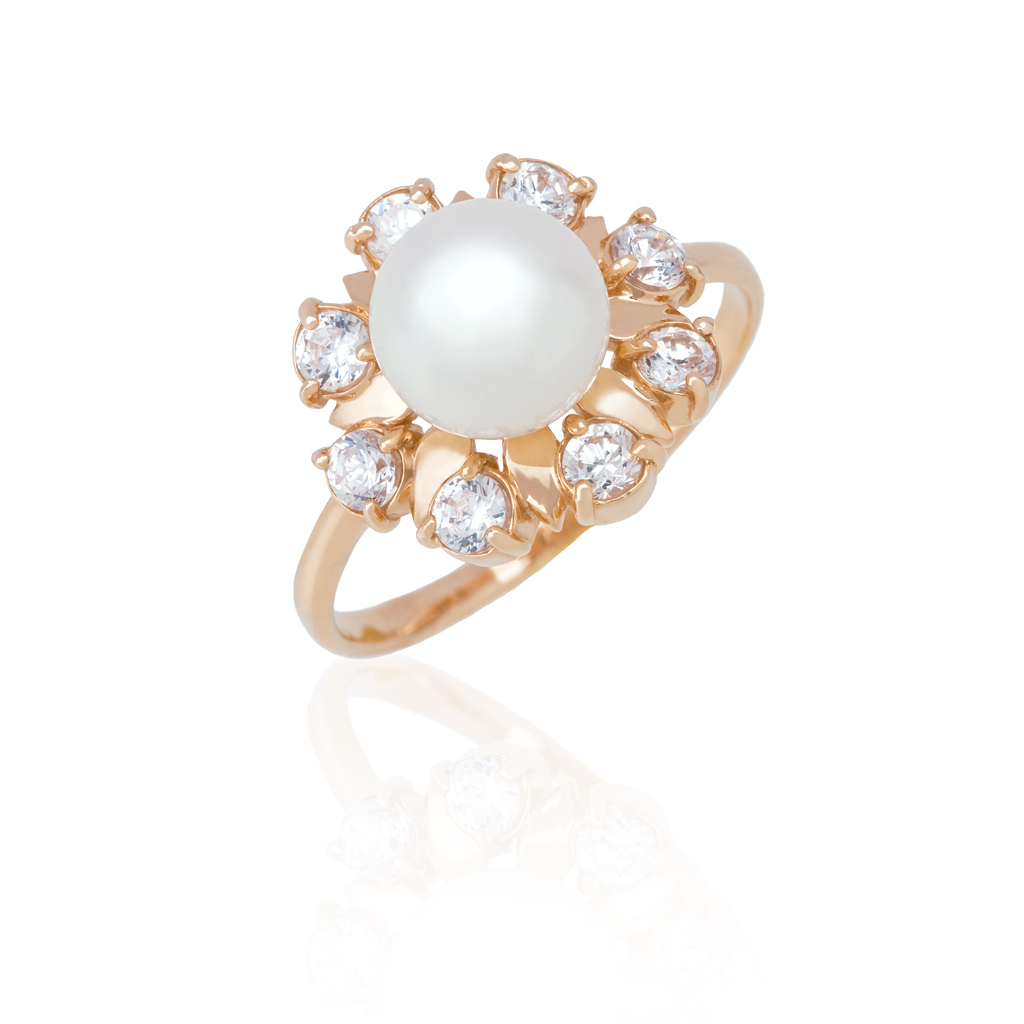 A-list actress Emma Stone recently got engaged with a ring featuring an 8-millimeter akoya cultured pearl. Michelle Williams, another movie star, has also been seen wearing a stunning pearl ring on that finger.
From celebrities to regular people, more and more brides are wearing pearl engagement rings. Even the experts have noticed the trend, as Leigh Batnick Plessner, co-creative director of Catbird, told The New York Times, "We do see interest in pearls as engagement rings, part and parcel of a voracious appetite for pearls right now."
Why Are Pearl Engagement Rings So Popular?
Jewelry and fashion experts speculate that there are several reasons why pearl engagement rings are such a big trend. Some think it's because pearls are becoming less stuffy and more modern, just the same as weddings. Others suggest that it has something to do with people becoming looser and more flexible when it comes to traditional marriage, so they're feeling the same about their engagement rings.
But Kristen Maxwell Cooper, editor in chief of The Knot, believes it's all about personalization, telling the New York Times, "When we think of alternative engagement rings, what we're actually saying is that couples are prioritizing personalization across the entire experience, not just the wedding day."
Pearl Engagement Rings: Pros and Cons
No matter the reasons why pearl engagement rings are popular, they are certainly beautiful. Beyond their visual appeal, pearl rings are also very versatile and can easily be dressed down for everyday fashion looks or dressed up for special occasions. Plus, these lustrous gems are also some of the most sustainable.
However, pearls are not as tough as diamonds or other gemstones. This means that pearl engagement rings need a lot more care and attention than other kinds. For example, pearl rings should not be worn in the shower or when sleeping, swimming, cleaning, or partaking in physical activity of any kind. They also need to be regularly cleaned with a soft, non-abrasive cloth.
Other Ways to Take Part in the Pearl Jewelry Trend
In addition to pearl engagement rings, there are many other ways you can participate in the pearl trend:
Single Pearl Earrings – Take a non-traditional approach by wearing only one pearl earring paired with an earring featuring a different metal or stone.
Colorful Pearls – While ivory or white pearls are always beautiful, there are lots of other colors! Play with the pearl rainbow and try out different jewelry pieces with differently colored pearls.
Nature Motifs – Since pearls are reminiscent of the ocean and nature, many jewelry designers are using them in pieces with nature motifs.
Family Heirlooms – Bring your grandmother's pearl necklace out of the safety deposit box and wear it. If you don't have any pearl pieces handed down for generations, pay a visit to your local vintage shop to see what you can find.
Stunning Pearls at F. Silverman Jewelers
From pearl engagement rings to necklaces, earrings, bracelets, and more, F. Silverman Jewelers in Woodcliff Lake, NJ, has a stunning selection of pearl jewelry. Our expert jewelers are standing by to help you find your ideal piece, whether it's a gift for someone special, a treat for yourself, or an engagement ring to signify your love and commitment.