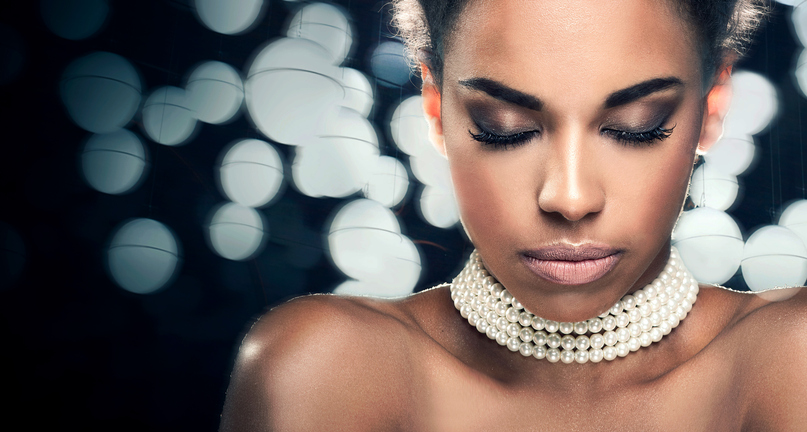 Birthstones are colorful, whimsical ways to celebrate someone special by recognizing the month they were born in. Those born in June are incredibly lucky to have the pearl as their birthstone.
Perhaps June is associated with pearls because the lustrous color that shines from a pearl's surface is reminiscent of the new summer sunsets, or maybe it's because they represent the summer-vacation beach. No matter why the pearl is June's birthstone, now is your moment to treat your loved ones born in June to a shining pearl jewelry piece – even if that loved one is yourself.
Pearl Jewelry for June Birthdays
While there are many ways to wear pearls in jewelry, here are some pearl jewelry trends to inspire you:
Pearl Earrings – From single-pearl studs to dangling drops covered with seed pearls, pearl earrings are always timeless and in style.
Chunky Pearl Chokers – Chokers are making a series comeback. Choose a pearl choker to have fun with this trend while still maintaining a sophisticated air.
Colorful Pearls – White or ivory pearls are always stunning, but there's a whole rainbow of pearl colors out there to choose from.
Pearl Rings – While other gems might be hardier, pearls still make gorgeous rings that will last a long time with the proper care.
Family Heirlooms – Pearl necklaces, brooches, and bracelets have traditionally been passed down from generation to generation. If you have a pearl family heirloom, now is the time to wear it.
How to Buy Pearls
Unlike other gemstones that are made from thousands of years of mineral compression, pearls are made when a small stone gets stuck in a mollusk and, over time, the mollusk covers the stone with proteins and minerals. As pearls are vastly different from other gemstones, they have different ideal characteristics that shoppers need to look out for:
Cultured Vs. Natural – Natural pearls are from stones that mollusks ingest by chance, while cultured pearls are made from stones that are purposefully placed in a mollusk. Most of the market is made up of cultured pearls.
Color – Pearls come in many different colors like traditional white and ivory, pink, gold, black, silver, green and blue.
Luster – Luster is the colorful sheen that comes from light reflecting off the many layers of proteins within a pearl.
Shape – Contrary to popular belief, most pearls are not perfectly round. They come in many shapes, from button and oval to tear drop and baroque.
Surface Markings – Particles often drift in and out of a mollusk while a pearl is forming, causing small blemishes to mark the pearl's layers.
Pearls at F. Silverman Jewelers
Whether you're shopping for a loved one with a June birthday or are treating yourself to a birthstone birthday present, F. Silverman Jewelers in Bergen County, NJ, can help.  We offer a large selection of stunning pearls at every price point. Visit our showroom in Woodcliff Lake to explore our pearl collection and get advice from our expert jewelers. Contact us with any questions.