Wedding bands, engagement rings and more by Christopher Designs
Diamonds are already "the perfect jewel" for proposals, birthdays, anniversaries, Valentine's Day, and any other occasion. Despite its natural beauty and timelessness, there are still ways to get a more perfect diamond, says Christopher Slowinski, founder of Christopher Designs. His trademarked diamond, the Crisscut®, is a product of remarkable engineering, using the latest cutting technology to minimize imperfections and bring out the shine. The Crisscut® diamond has been available since 1998, but has really picked up steam in the last few years with publicity in magazines like Town & Country, Vogue, and InStyle Weddings.
How are Crisscut diamonds different?
The Crisscut diamond uses crisscrossed facets to enhance the brilliance and fire of the crystal. The face is so vivid, it ranks two grades higher than the stone's actual color grade. As with any diamond, you're paying for color and clarity, but the base stone appears cleaner and whiter than its counterparts.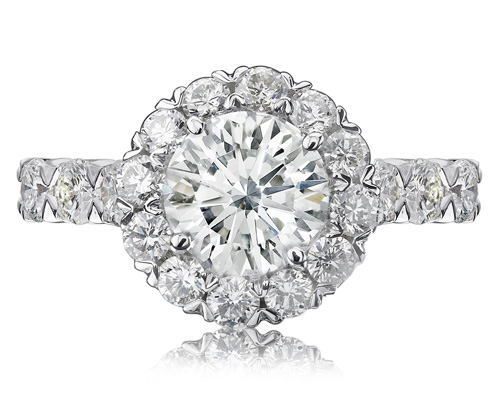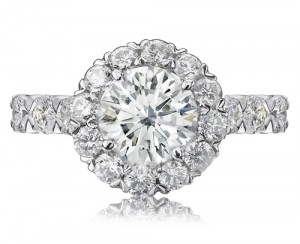 The standard Crisscut Round is perfectly round in shape, but has 12 straight walls and 12 sides to give the illusion of a mesmerizing scalloped border. Instead of the usual 58 facets, a round Crisscut has 121, with arrows pointing to the eye of the diamond for exceptional brilliance.
In addition to the classic round shape, Crisscut stones also come in emerald, cushion, and asscher cuts. One of the most high-demand diamonds is the L'Amour Crisscut, which is similar to the emerald cut, but 40 to 50 percent larger. This masterpiece of beauty and simplicity features 50 facets, two straight sides, and subtle curvatures at the top and bottom that reflect stunning brilliance. The L'Amour has been described as "the ideal choice for today's woman seeking a bold yet romantic piece of jewelry that's both modern and classic."
What makes Christopher Designs special?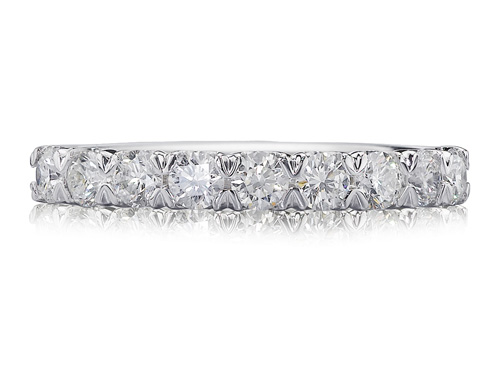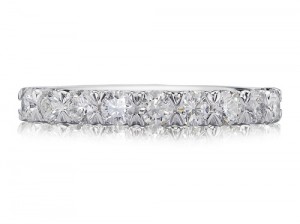 Christopher Designs has used the most modern technology to deliver higher-quality diamonds since 1981. Polish-born Christopher Slowinski, a former electrical engineer, explains: "I have always been intrigued with taking something established and making it even more beautiful. That's why the technological side of jewelry making has always been as important as the aesthetic value of my collections."
Over the years, his company has earned over 18 patents, including the Invisible Setting Technique, Orchidian and Star-Shaped Precious Stone Mounting – and, now, the Crisscut Diamond Design. In addition to expert craftsmanship, the brand is renowned for faultless craftsmanship. Celebrities like Angelina Jolie, Paula Abdul, Billy Joel, Alec Baldwin and Kate Beckinsale have all been spotted in Christopher Designs.
Where can you buy Christopher Designs' Crisscut diamonds in NJ?
Bergen County Jeweler F. Silverman carries custom and designer jewelry to help you build a high-quality diamond collection. Over the past two decades, our Woodcliff Lake, NJ jewelry shop has developed a reputation for variety and customer service. Stop by for a memorable experience, where you can see Crisscut diamonds in person and have all your questions about this remarkable new technology answered by an experienced fine jeweler.
Additional Crisscut® Diamonds Resources:
Christopher Designs – The Story of Crisscut Diamonds, http://www.christopherdesigns.com/the-story-of-crisscut/
Times Square Chronicles – Christopher Slowinski of Christopher Designs: The Art of a Diamond, http://t2conline.com/christopher-slowinski-of-christopher-designs-the-art-of-a-diamond/
North Shore News – Patented diamonds are a cut above, http://www.nsnews.com/living/fashion/patented-diamonds-are-a-cut-above-1.2336092