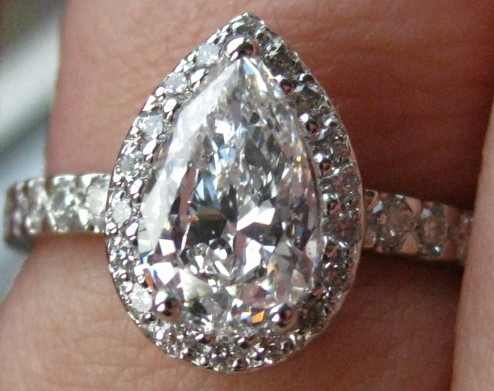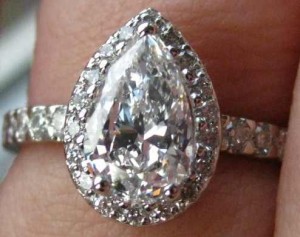 Gemstone resetting
Resetting or remounting a diamond or other fine gemstone is the process of removing the stone from its old setting and placing it in a new setting. Gemstone resetting is a popular way to update family heirlooms or vintage finds. Perhaps you've inherited Great Aunt Sally's emerald ring, but the setting is outdated or simply doesn't match your personal style. Instead of keeping your treasured heirloom stored away, you can have it reset in a way that preserves and honors the decedent's memory, but also showcases your unique style.
Resetting a gemstone might seem simple at first blush, but the design process is anything but. That's why it's important to work with a fine jeweler who has years of experience in giving new life to old gemstones. At F. Silverman Jewelers, our unparalleled craftsmanship can restore your fine gemstone with a new custom or existing setting.
Compelling reasons to reset your gemstones
In addition to giving new life to old heirlooms, there are other reasons why you might choose to have a fine jeweler reset your gemstones. Perhaps you received a piece of gemstone or diamond jewelry as a gift from a significant other. If the relationship breaks down, you might not want a constant reminder hanging around your neck or gracing your finger. Resetting the gemstones allows you to continue to enjoy their beauty, while moving on from less-than-cherished memories.
Or, perhaps you do love the setting, but it's become damaged and worn over the years. A good jeweler can design a new setting that looks just like the old one; or, if you wish, you might choose to incorporate some minor changes.
Assessing stones for imperfections
Before resetting the gemstone, the jeweler must make a thorough evaluation to identify any flaws such as chips along the edges. These imperfections can weaken the structure of the stone, making it risky to reset. Your jeweler will carefully explain the potential risks involved to let you make an informed decision. Next, you might choose to have the stone recut, either to remove surface flaws or to create separate gemstones for an intricate new setting.
Making design decisions
The next step in the process of gemstone resetting is to choose your new setting. Many people prefer to have a custom setting designed for them. Not only will this ensure that your style is precisely reflected in the piece, but it also means that you'll be the proud owner of a completely unique, one-of-a-kind piece of jewelry.
On the other hand, you might decide to take a look at some existing settings. Choosing an existing setting is more cost-effective and hastens the process of gemstone resetting. Whichever path you choose, your jeweler can make your dreams a reality.
Fine jewelry at F. Silverman 
For more than two decades, Bergen County residents have trusted F. Silverman Jewelers to provide unsurpassed customer service and the finest brands in jewelry. Our on-premises jeweler can work with you to bring your vision to life. To request custom jewelry or a gemstone resetting consult, call our Woodcliff Lake, NJ location at 201.930.8883.