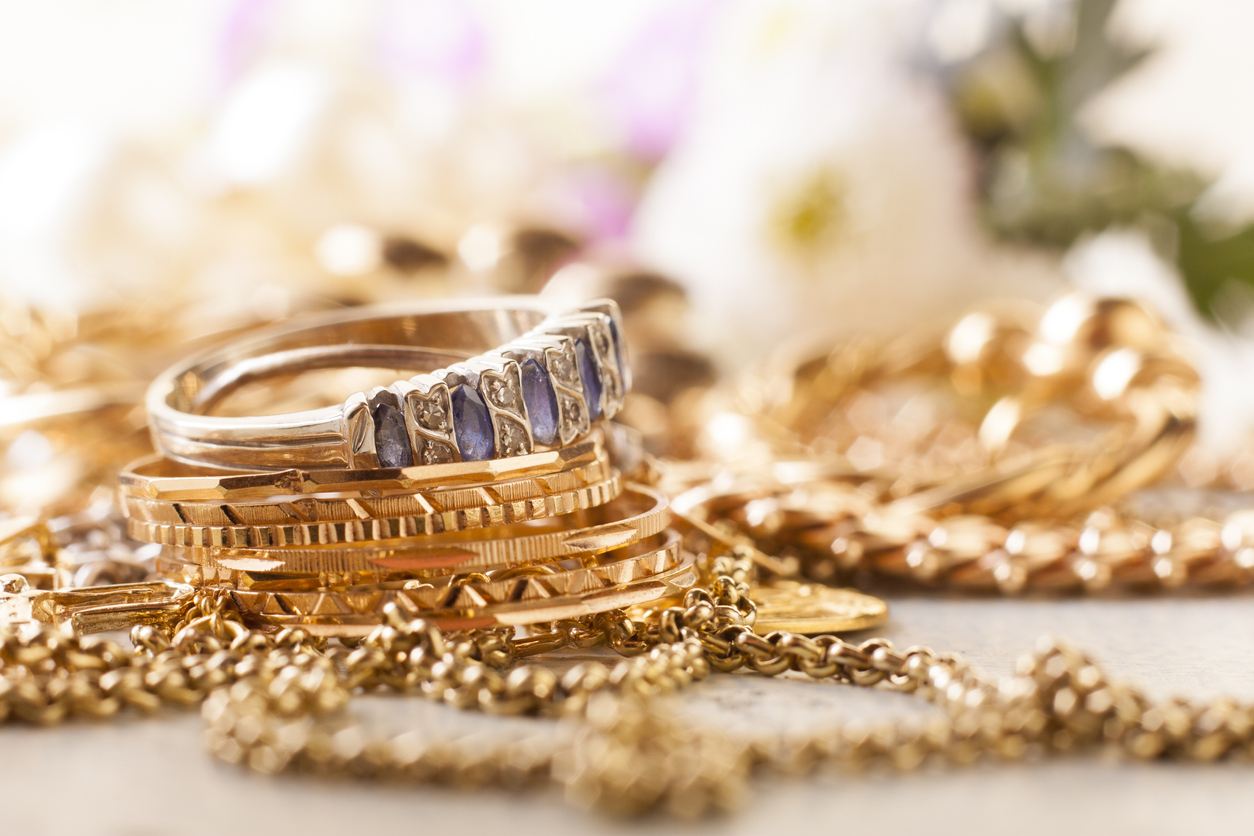 As soon as you drive a new car off the lot, it automatically decreases in value. Second-hand designer clothes will never cost as much as new ones. And that shiny new laptop you just bought? You'll never break even if you sell it. Most possessions will reliably decrease in value over time – but fine jewelry is different.
Like fine wine, jewelry tends to age well. Although the value of precious metals fluctuates over time—and even from one day to the next—gold jewelry often increases in value. Its value depends on factors like its purity and sometimes its color, as well as external factors like the strength of the U.S. dollar (a weaker dollar drives up the price of gold) and the current demand. Please visit F. Silverman Jewelers for the finest selection of gold jewelry in Upper Saddle River, NJ.
What to know about the purity of gold
One major factor that will affect how valuable your gold currently is and how it might increase over time is the karat, which is not to be confused with carat. Karat refers to the purity of a precious metal such as gold, whereas carat refers to the weight of a diamond or other gemstone. If your gold jewelry features gemstones, you should consider both the karat and the carat.
Karat represents the percentage of the purity of the gold. If your gold jewelry is 24k, it's 100% pure—the most valuable. 18k gold jewelry is 75% gold, and 14k gold jewelry is 58.3%. If you're thinking of buying gold jewelry primarily as an investment, then you'll want to choose 24k because that can yield the most return on your investment. However, 24k gold jewelry is less common than 18k and 14k because it's relatively soft and not durable. That's why it's typically blended with other metals. If you'd like to wear your investment jewelry, it's best to choose pieces made with an alloy, such as 18k gold.
How the color of the gold may affect its value
You may notice that there are different shades of gold jewelry. Here's a quick look:
Yellow gold – This is the most common type of gold. However, note that just because a piece of jewelry is yellow does not necessarily mean that it is pure gold.
Rose gold – Jewelry made from rose gold has a lovely pinkish hue.
Green gold – Green gold is rare, and you won't often see it in jewelry shops. It's usually made in labs.
White gold – White gold looks almost like silver, but it's brighter and is more durable.
Yellow and rose gold are generally priced similarly. Although rose gold may become more or less popular over time, it depends on the latest trends and demand. If rose gold is currently trendy, pieces made with it may be worth a little more.
Green gold is very pricey and may increase in value more than yellow or rose. White gold is somewhat more expensive than yellow and rose– it was prevalent during the 1990s. Since white gold features rhodium plating to lend it greater durability, the rhodium plating will add greater value. However, its value will decrease if the rhodium plating is in poor condition, as it does tend to wear down over time.
Shop our exquisite gold jewelry in Upper Saddle River, NJ
Gold jewelry is a beautiful and reliable investment. You can grow your fine jewelry collection when you stop by F. Silverman Jewelers in Woodcliff Lake. Our extensive collection of gold jewelry in Bergen County includes pieces by top-name designers.
Explore our gold bracelets, gold earrings, gold necklaces, pendants, rings, and men's jewelry today. We also offer jewelry repair services and custom jewelry design.