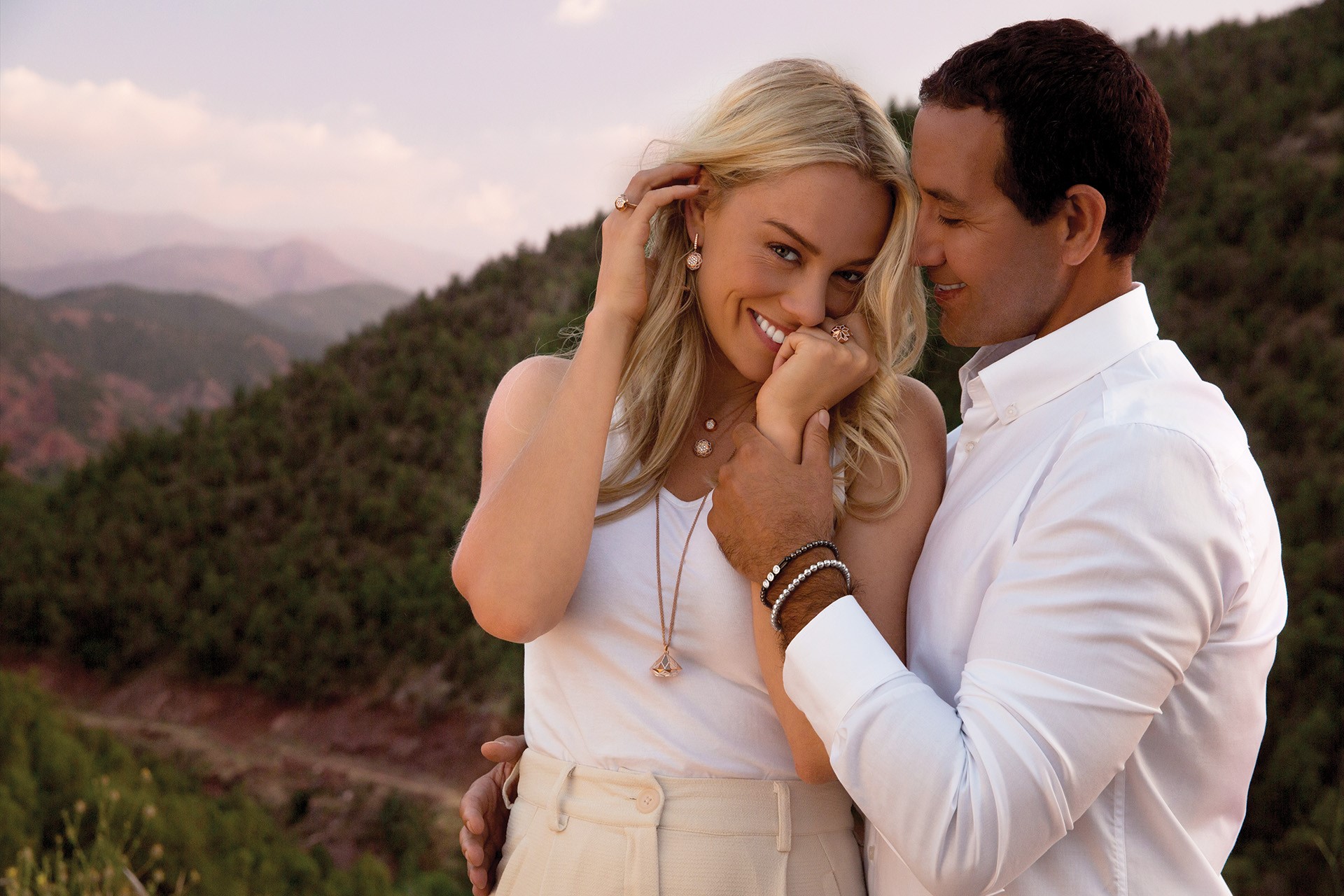 There are a million ways to express how you feel but there are rarely any that can match the sentimental value of a high-quality piece of jewelry. Not only does a unique piece of jewelry show that you know and understand that person, but it can also last for many years, capturing the feelings from each stage of your relationships and always reminding them of the way you feel.
Still, buying the wrong piece at the wrong time could cause unnecessary confusion.
Follow our simple gift guide to find the piece of jewelry that is perfect for where your relationship is at:
Meeting the parents
One of the first major shifts in a relationship is when you decide you're ready to introduce them to the family. This usually means that the dating apps have been deleted, she's shared beers with your friends, and you're spending all of your free time together. Now she's meeting Mom and Dad. This is a really big step in a relationship because it's saying that you're both ready to invest in the long-haul and commit to seeing if the relationship has the potential to be for forever. Celebrate the moment by giving her a simple, yet thoughtful pendant necklace, tennis bracelet, or pearl earrings that she can wear daily with her other jewelry.
Things are getting real
It's hard to tell exactly when the shift occurs, but sometime between the casual frozen yogurt dates to binge-watching Netflix over takeout, things became serious. At this stage, there may be talks about moving in together, getting married, or adding a four-legged friend into the relationship. Show your partner how special your bond is without walking down the aisle just yet by gifting a personalized piece like an engraved sterling silver bracelet.
Saying "I do"
You've been through almost everything together and you know she is the one you want to spend your life with. An engagement ring is one of the most important pieces of jewelry you will ever purchase in your relationship. The task of finding the perfect ring can be both exciting and overwhelming. The best way to settle your anxiety and ensure you find the right fit is by talking to a friendly and helpful jewelry expert at F. Silverman in Bergen County who can work with you to design a custom ring that will be impossible to say no to.
The first anniversary
You have the rest of your lives to spend together and that still gives you a thrill. The best way to celebrate and capture those feelings is with a unique and extravagant sentimental piece that she can pull out for special occasions. Finding something that captures your relationship's unique story is the perfect way to remind her of the love you two share and reignite that honeymoon feeling for years to come.
Adding to the family
You've been through a lot, from your first home to walking down the aisle, and now you're taking your partnership to the next level by bringing another human life into the world. There is hardly anything more intimate and special than having a child together. Capture that love with a mother's pendant that sports your child's birthstone.
Emptying the nest
For the last 18+ years, you and your partner have been focused on raising your children. Your romantic life may have taken second place to soccer games and late-night science projects but now things are returning to just you two again. While the additional time together can be exciting, having children leave the house can spark feelings of fear and uncertainty. Calm your spouse's anxiety and remind her she is loved by wrapping her wrist in a beautiful bracelet or adorning her ears with new diamond studs from the whole family.
Milestone Anniversary
Reaching 25 years in a marriage is no small feat. For many, this means that you've spent the better portion of your life as a duo—basking in the good days and riding out the tough storms together. Memorialize your accomplishment and commitment by upgrading your original engagement ring and wedding band. You may want to replace or add diamonds, choose a more modern setting, or find a whole new fitting. Many also use this opportunity to renew their vows through a special recommitment ceremony.
Whatever stage of love you're in, there's the perfect gift that can capture it. Talk with a jewelry expert today at F. Silverman Jewelers and let us help you find the perfect way to say "I love you."