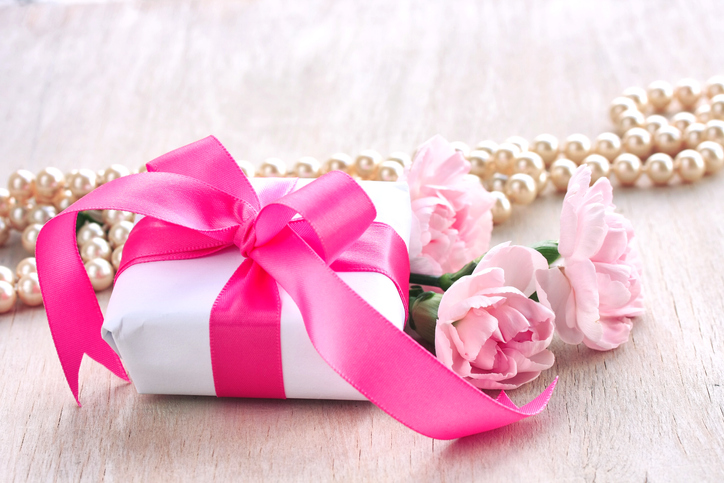 Mother's Day is right around the corner – May 9th, to be exact. Do you have a plan for how you're going to treat your mom?
While there are tons of ways you can celebrate your mom, aunt, grandma, or whoever helped raise and care for you, perhaps one of the best ways is with fine jewelry. After all, flowers eventually wither, massages only last an hour, but a gorgeous necklace, bracelet, or ring lasts forever.
How to Shop for Your Mom
Before you head off to the jewelry store to shop for your mom, you need to do some thinking about what she likes, what she already has, and what she wears. You want her to actually use and enjoy your gift.
Take a peek in her jewelry box. Does she have tons of earrings? Then she might not need another pair. Is she missing a few rings? Maybe a new ring is the way to go. Next, consider her style and what she likes to wear. If she loves gold or bright colors, stick with yellow or white gold and colored gemstones. If she hates anklets, perhaps a bracelet would be better.
Mother's Day Jewelry Ideas
Once you have a good idea of what kind of jewelry your mom likes, it's time to start shopping. Need some inspiration? Here are some popular and lovely ideas for Mother's Day jewelry:
Birthstone Jewelry – A necklace, bracelet, or ring with Mom's birthstone is a great way to show that you've been thinking of her and her special day. You could also buy a piece that features the birthstones of each member of the family.
Pearls – Pearls will always be in style, and pearl jewelry is sure to be a sophisticated supplement to your mom's jewelry collection. There are tons of classic pearl pieces as well as more modern options that keep the timeless style but add a bit of trendy flair.
Personalized Jewelry – Your mom is one of a kind, so why not give her jewelry that is, too? Engraved or otherwise personalized pieces are incredibly meaningful. Try a banner necklace with her initials, wedding date, or some other special message just for her.
Lockets – These classic gifts are also very meaningful as they allow your mom to keep you, your dad, or other members of the family close to her at all times. Choose a locket with a slot for a family photo or get a solid one engraved.
Charm Bracelets – The gift that keeps on giving, charm bracelets are a simple personalization solution. Buy the bracelet and a few starter charms, then as the years go by, you can add more and more charms to celebrate big events and milestones.
Mother's Day Gifts at F. Silverman Jewelers
No matter what kind of jewelry you want to give your mom this Mother's Day, F. Silverman Jewelers is here to help. Our showroom in Woodcliff Lake is brimming with beautiful pieces from necklaces and bracelets to rings, earrings, and more. Stop by and visit us today.