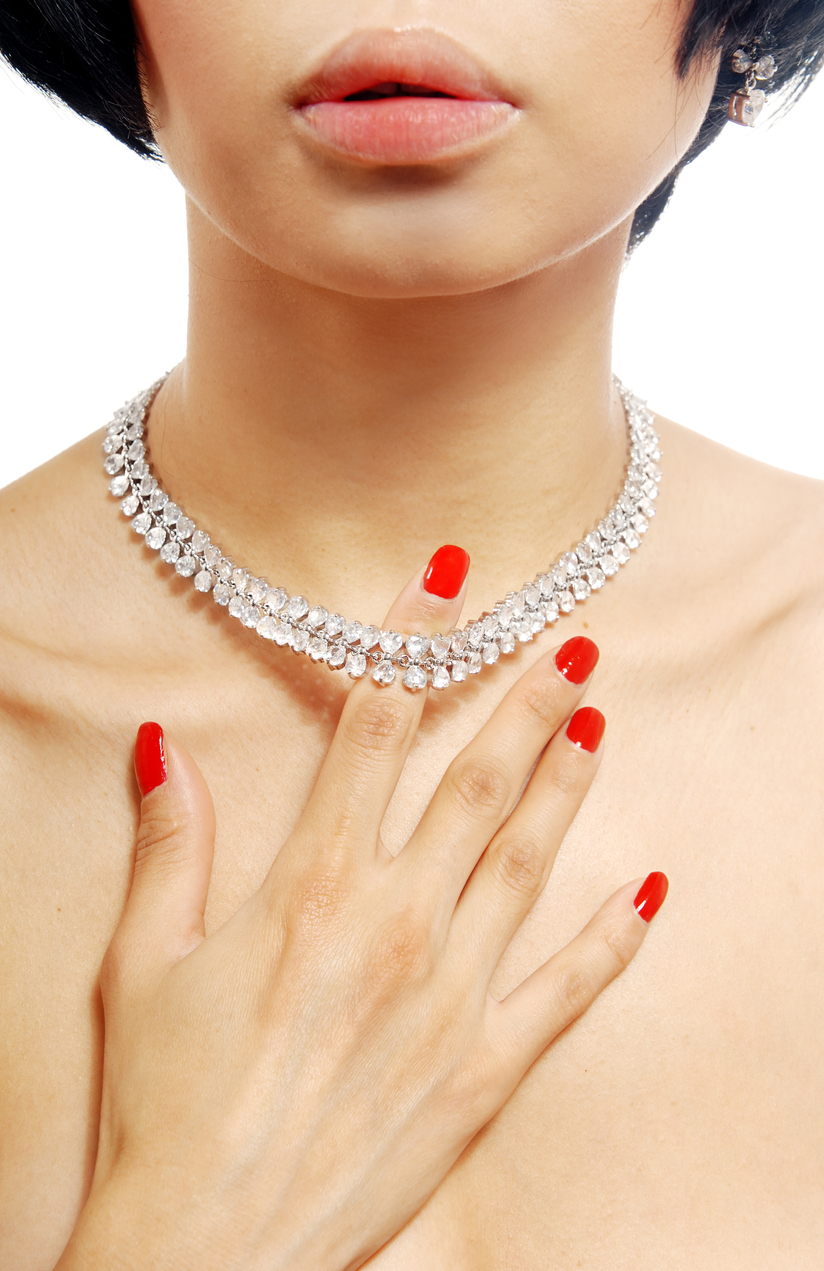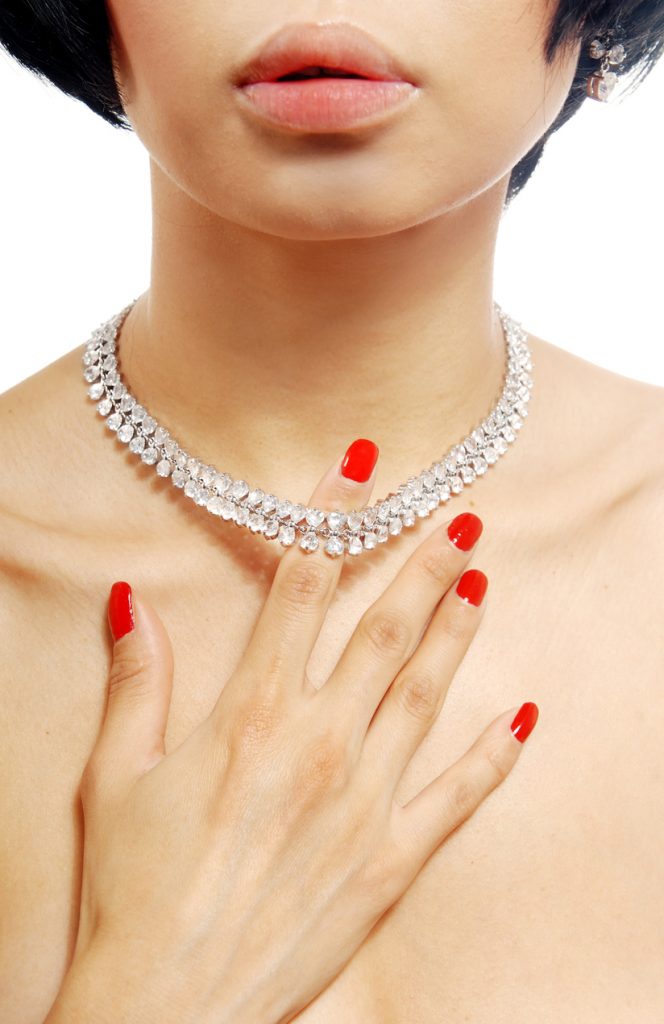 The global pandemic really elevated the importance of everyday jewelry, thanks to what seemed like an endless stream of Zoom meetings and video chats. Suddenly, necklaces, earrings, and other neck-up accessories (along with great lighting) became more important than anything you're wearing off camera (it was a bad year for shoes, no doubt). Eighteen months later, and we're still living in a world where video-conferencing is normalized, though we've begun to return to the real world with a renewed sense of confidence. Looking fabulous on your webcam still matters, but you also want a look that turns heads when you're out and about. Here are some of the hot jewelry trends for this chill season.
What Is Trending in Jewelry for 2021?
Pearls
Let's be honest, pearls are always in style. In this case, we're talking about something a little more inventive than your grandmother's classic pearl necklace. Non-traditional designs featuring unique details, unexpected textures, and attention-grabbing colors are definitely in this season.
Thick Chokers
Summer is often defined by a "less is more" vibe—after all, it can be really hot under heavy or layered jewelry. Not so much with fall. This autumn, chokers are back in style, though with a 2021 update that sets them apart from choker necklaces of the past. Thick chokers are one of the most popular new trends. There's a decadently diverse selection of designs on the market that look absolutely stunning with everything from understated casual wear to evening wear.
Single Earrings
Earrings are great for symmetry, but sometimes you want a memorable look that isn't 100% balanced, at least at first glance. A single long, statement earring (or a mismatched pair) is a super-chic look that will make you stick out from the pack. If your look needs some balance, consider adding a bracelet, statement ring, or purse on the opposite side.
Chandelier Earrings
Sticking with earrings, chandelier earrings seem to be coming back in a big way. Whether they're glistening in the glow of your computer screen or making an impact on a first date, long, flowing earrings provide an excellent frame for your face. They are the perfect mix of fun and flirty, and refined and elegant.
Fringe
A lot of the big designers have added fringe and tassel details to their jewelry this season, so it's safe to say this style is no longer a "fringe" look. Whether we're seeing a certain playfulness returning to jewelry for these post-pandemic times, or simply adding a "wow" factor to some classic looks, is up for debate. One thing is for certain, though: there will be plenty of jangly tassels worn on the runway this year.
Layers
Fall is perfect for dressing in layers, and it's a great season to wear your jewelry in layers, too. Stacking necklaces gives a complex, textured look and can help you define your own individualized style. When it comes to layering, experimentation is key. Don't forget to ask your friends or Instagram followers for a hot take. They're sure to have one.
Quality Jewelry Is Always In Style
With decades of experience, the jewelers at F. Silverman have seen many trends come and go. One thing that has always remained in style? Quality. Visit our Bergen County showroom today and see for yourself.