As the leaves change and the air turns crisp, it's time to elevate your jewelry collection to mirror the bold and expressive colors of fall. F. Silverman Jewelers, known for its elegance and craftsmanship, presents a curated selection of must-have jewelry pieces that celebrate the essence of autumn. From eclectic gemstone combinations to bold statement pieces, Fall 2023 offers a wealth of exciting and glamorous fall jewelry trends.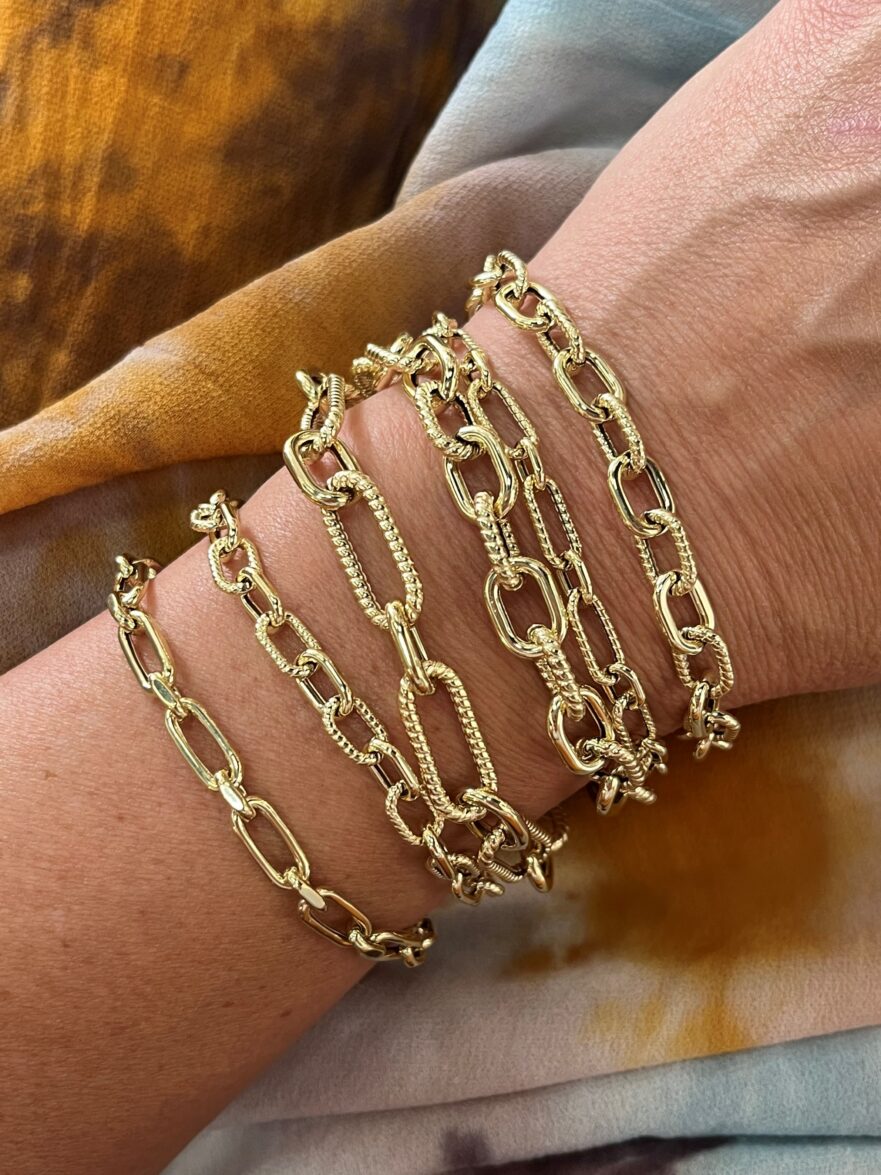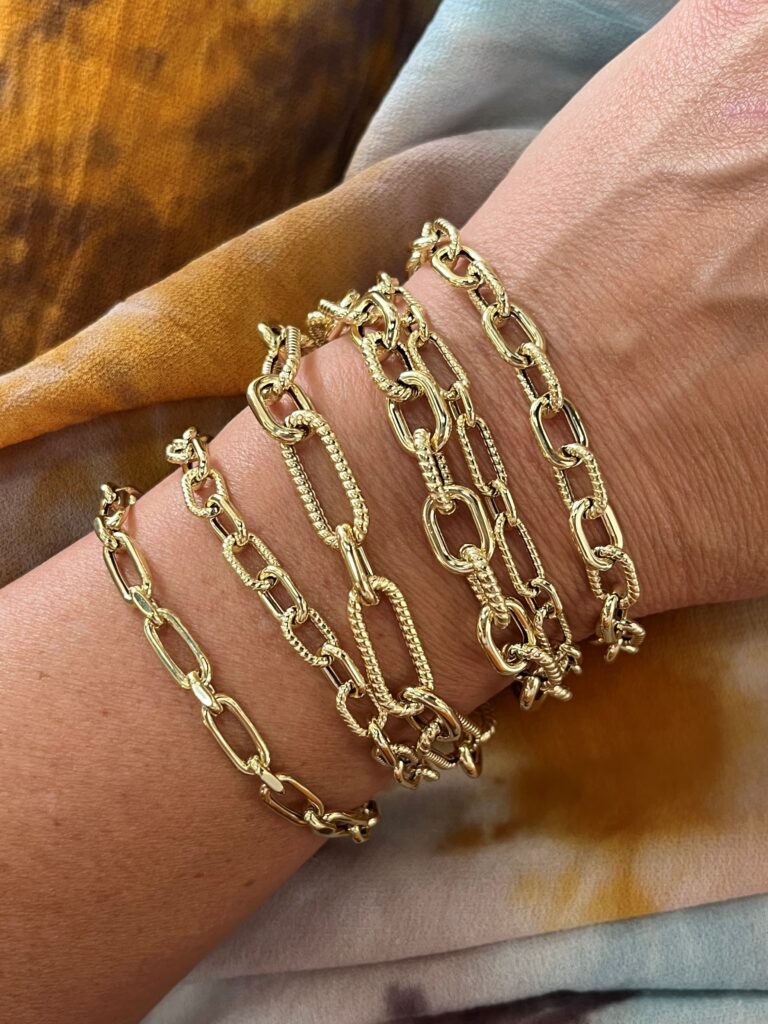 Chunky Chains and Bold Links
Chunky chains and bold links are one of the hottest trends for this fall. Embrace the transformative power of accessories by splurging on a bright gold choker, a chain link necklace, or a colorful pendant. Match your bracelets, even your earrings, to your necklace to add a contemporary edge. Fine jewelry always has the power to make an outfit.
Sculptural and Geometric Designs
Geometric and sculptural designs continue to dominate for Fall 2023. Bold shapes, angular lines, and abstract forms make a strong statement, offering an unexpected twist on classic styles. Whether it's earrings, rings, or cuffs, these artistic pieces add a touch of modernity and visual interest to your fall wardrobe.
Layered Chains and Necklaces
Experiment with layering chains and necklaces of varying lengths and textures. Mix delicate chains with statement pendants, chokers, and lariats for depth and sophistication. To master this trend, use an odd number of necklaces and the same color metal—for example, three silver or platinum necklaces of different styles.
Vintage-inspired Pieces
Nostalgia takes center stage this fall as vintage-inspired jewelry makes a comeback. Think art deco influences, such as intricate filigree work and retro-inspired designs. These pieces add a touch of timeless elegance to any ensemble, so you can channel the glamour of bygone eras while remaining fashion-forward.
Opulent Gemstones
Indulge in the allure of autumnal-colored gemstones. Rich, vibrant hues like cobalt blue, emerald green, and ruby red take center stage. Whether it's a cocktail ring, a statement necklace, or earrings, these gemstones are perfect for an elegant yet edgy sensibility.
Mixed Metals
Fall 2023 trends encourage mixing metals to create an eclectic and contemporary style. Combining yellow gold, white gold and rose gold in a single piece or stacking different metal-toned bracelets and rings adds a modern edge. This trend allows you to play with contrasting textures and tones for a quintessential everyday look.
Celebrate the Beauty of Fall
Fall 2023 jewelry trends invite you to express your individuality and celebrate fall's beauty. From nature-inspired motifs to layered chains, vintage-inspired pieces, chunky chains, earthy gemstone hues, and sculptural designs, there's a trend to suit every style preference. Choose pieces that resonate with your personality.
Shop F. Silverman Jewelers
At F. Silverman Jewelers, our carefully curated selection of designers will ensure you embrace the spirit of fall with grace and beauty. Contact us or visit our showroom and discover the perfect pieces to complement your style.