Everyday Fine Jewelry Selections In Bergen County
We all have those extravagant statement pieces designed to jazz up a simple black dress or really dazzle the eye of people we just meet. Yet, for everyday wear, it's nice to have a base of jewelry that is more subtle, but still just as beautiful and refined. It can be challenging to find jewelry that goes with everything, whether it's a summery dress, a business suit, jeans and a t-shirt, or an evening gown.
As NY Mag puts it: "When you find the right piece of fine jewelry, it can be worth the splurge, especially if you can justify it by wearing it with everything in your closet."
Day or night, work or weekend, here are a few selections that will remain in heavy rotation as cherished, enduring everyday accessories you'll be glad you purchased.
Matching Pendant & Dangling Earrings from Madison L. Designs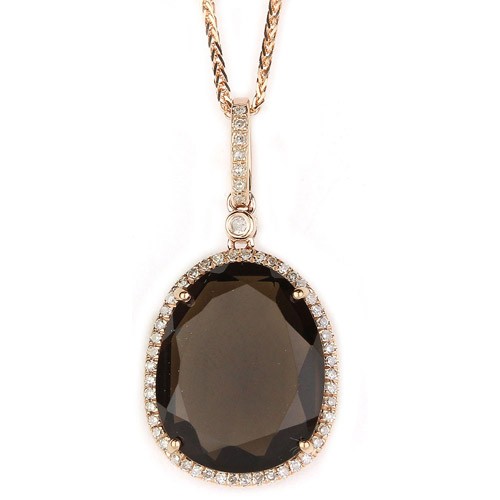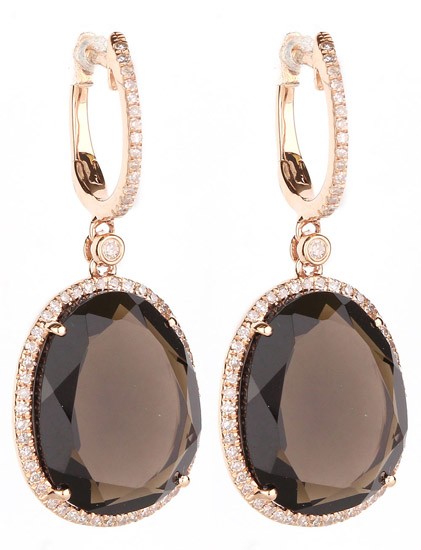 Using chocolate brown jewels accented with classic gold and diamond, this pendant / earring combination complements evening wear or dresses up casual attire. Second generation jewelry designer Leora Aminoff aims to create trendsetting-but-timeless jewelry that's "easy to wear and easy to love." Pendants and dangling earrings are two everyday staples you can't afford to be without!
Matching Necklace & Tennis Bracelet from Norman Covan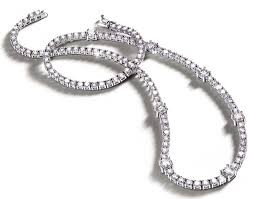 Norman Covan is a third generation Turkish jeweler who composes unforgettable jewelry that borrows from a number of different cultures and time periods from retro to modern. Tennis bracelets are "thin, stylish pieces of wrist jewelry that feature a symmetrical pattern of diamonds" – a must for any woman's wardrobe. This selection from Norman Covan is subtle, but far from understated.
Eternity Band from Yoni Diamonds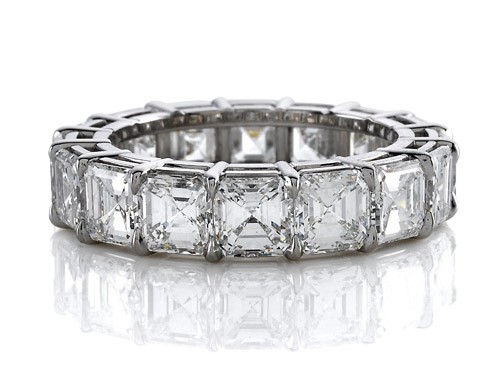 Eternity bands are beloved for their ability to mix, match and stack. Some people stack up their anniversary, engagement and wedding bands, while others may choose rings based on their children's birthstones. We've also seen groups of close friends choose the same eternity bands to show their allegiance to one another. Often, the best everyday jewelry holds significant meaning for the wearer. Yoni Diamonds of New York has the perfect wedding, engagement or eternity band for everyday use.
Cocktail Ring from Dabakarov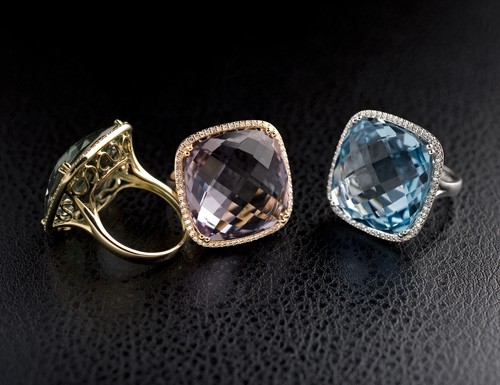 "Every woman needs a great cocktail ring," famed Italian jeweler Eli Zybert told The Huffington Post. "This is the one piece that pops the most, is the most standout item that will show your personal style." Some of our favorites come from Dabakarov, one of the fastest growing jewelry brands in America that blends "old world craftsmanship" with "youthful vision and energy." Green, brown, blue – choose the chunky cocktail ring in the vibrant color that speaks to your heart.
Pearl Necklace from Honora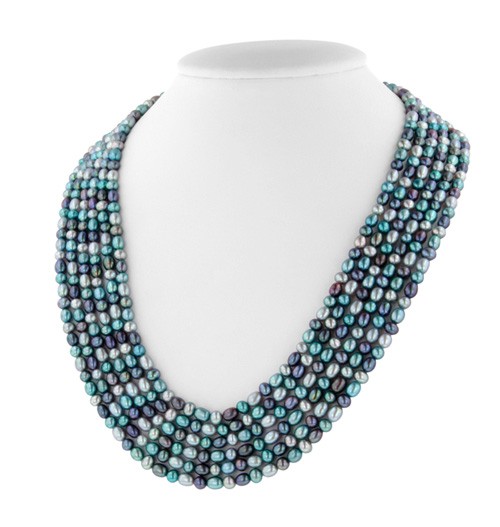 Pearls came back into vogue big time starting last fall. A classic wardrobe staple, pearls have come a long way from their humble beginnings. Honora is now the largest importer of freshwater pearls in the United States. Their blue, silver and gray cultured pearls are bolder than your grandma's single row of white pearls, but they go with a variety of wardrobe choices for a timeless look that is sophisticated and discerning.
Fine Jewelry in Bergen County, New Jersey
F. Silverman offers a wide selection of statement pieces and everyday classics. Our shop in Woodcliff Lake, New Jersey features fine jewelry from top jewelry designers. In addition, we can can also handcraft the perfect custom piece to your exact specifications. Stop by and see our showroom or contact us if you have any questions.