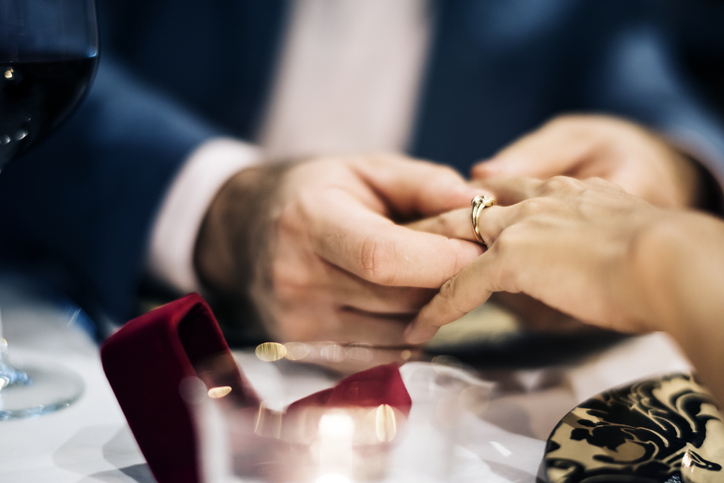 Your wedding ring is unique to you, symbolizing the bond you share with your significant other.
Are you determined to find or design a wedding ring that's as extraordinary as your love story? From one-of-a-kind designs to personalized engravings, here's how to make your wedding ring truly unique. For custom wedding rings in Upper Saddle River, look no further than F. Silverman Jewelers for a wide range of exquisite options.
Redesign an heirloom ring
Whether you're searching for a timeless look or an alternative to traditional choices, an heirloom can be perfect for you. If you have a ring that's been passed down in the family for generations, consider reworking it to make it shine and last for years to come.
Alternatively, you might have a vintage or antique ring you've purchased but want to modify. Find a unique piece that fits your style and personality. Then, with the help of a reputable jeweler, you can add your own twist to it—whether that's a beautiful rough-cut diamond, or added stones for extra sparkle — or an inscription.
Create a stunning custom wedding ring
If you're envisioning a true one-of-a-kind ring that perfectly symbolizes your relationship, why not create a custom wedding ring? It's a great opportunity to design something special that you'll love forever — and you can collaborate with your partner.
At F. Silverman Jewelers, our custom wedding rings in Upper Saddle River offer many customization options to create the ring of your dreams. Our team can help you design one made with real diamonds or colored gemstones set in gorgeous yellow, rose, or white gold.
To make your wedding day even more special, our team in Bergen County, New Jersey, can engrave a custom message or date on it. Our dedication to customer service shines through our wedding ring customization process.
Choose a unique ring setting
If you want to keep a diamond as the focal point of your wedding ring, then look for a unique setting, which will set it apart from the rest. There are thousands of different ring settings to choose from before picking your center stone. Traditional ring settings typically feature plain metal bands but don't be afraid to get creative.
For example, you might choose a twisted band that wraps around your center stone or a ring setting with a modern design feature, like a beaded band. Today, more jewelers are carrying unique ring settings, so try reaching out to your local jeweler for wedding ring design inspiration.
Shop beautiful custom wedding rings at F. Silverman Jewelers
Whether you're preparing to pop the question or completing your wedding day look, choose F. Silverman Jewelers for custom wedding rings in Montvale, NJ. Rely on our decades of experience and tried-and-true craftsmanship to create the wedding ring you've been dreaming of. Visit us today!