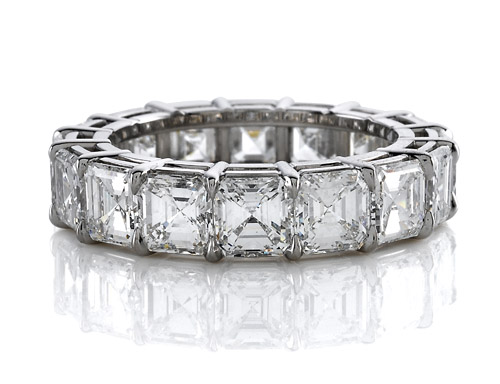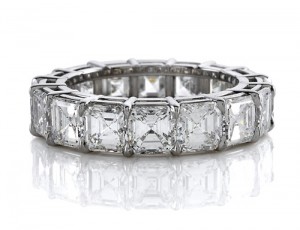 Summer is the most popular season for weddings, and whether you're planning an intimate celebration among your closest of friends or an all-out extravaganza with hundreds of guests, discerning couples can always turn to the fine jewelry selection at F. Silverman in Bergen County. Featuring a comprehensive collection of diamond rings and metal wedding bands by some of the world's top designers, our family-owned store is proud to serve brides-to-be in the greater Woodcliff Lake, New Jersey area.
Whether you're thinking of traditional wedding bands or something more avant-garde, follow these useful tips on choosing the perfect style for you and your partner!
How To Choose The Perfect Wedding Band
Wedding ring shopping is an exciting time for any couple, but there are so many options from which to choose. The first step in narrowing down your choices is figuring out the basics. Do you prefer matching wedding bands, or unique pieces? Would you like the same metal used in your engagement ring? Do you fancy rings adorned with gemstones or diamonds? Picking out the metal for your wedding bands is a smart place to start; from there follow these handy tips:
Give yourself time – Deciding on the perfect wedding band is no easy task. Allow yourself at least two months to shop before your big day. And if you're dreaming up a custom creation, this may take a few extra weeks (as will engraving), so it pays to start early .
Choose a ring that matches your lifestyle – Your wedding band is something you'll wear every day, so the aim is to find a ring that integrates seamlessly with your routine and lifestyle. If you play a lot of outdoor sports you might want a simple band. Not only is it more comfortable, you won't risk losing a precious gemstone or diamond.
Don't be afraid to mix and match – The goal is to find a ring that reflects your personality and taste, so don't fret if you want yellow gold while your partner prefers platinum. There is no hard and fast rule dictating that bands have to match, though you could make a compromise and get braided bands that have your favorite metals intertwined.
Consider the long-term – Trendy wedding bands have their place, but remember that you'll be wearing this ring for decades to come, through social engagements, potential PTA meetings and other major life events. You can always upgrade to a different style or metal later on.
Maintenance matters – If you're a girl on the go, and don't  have time to worry about keeping your diamonds or gemstones properly cleaned (though you can leave this to the jeweler!), you might consider a hassle-free titanium or gold band, that is virtually scratch resistant and is easy to keep sparkling with a quick cloth wipe.
Shop For Bridal Jewelry at F. Silverman in Bergen County
F. Silverman welcomes you to browse our exquisite bridal jewelry collection, which includes diamond eternity bands, pave wedding bands and classic metal wedding bands for both men and women. Let our helpful and knowledgeable staff help you choose the perfect wedding rings for your upcoming celebration. Visit us in store or contact us with an questions.