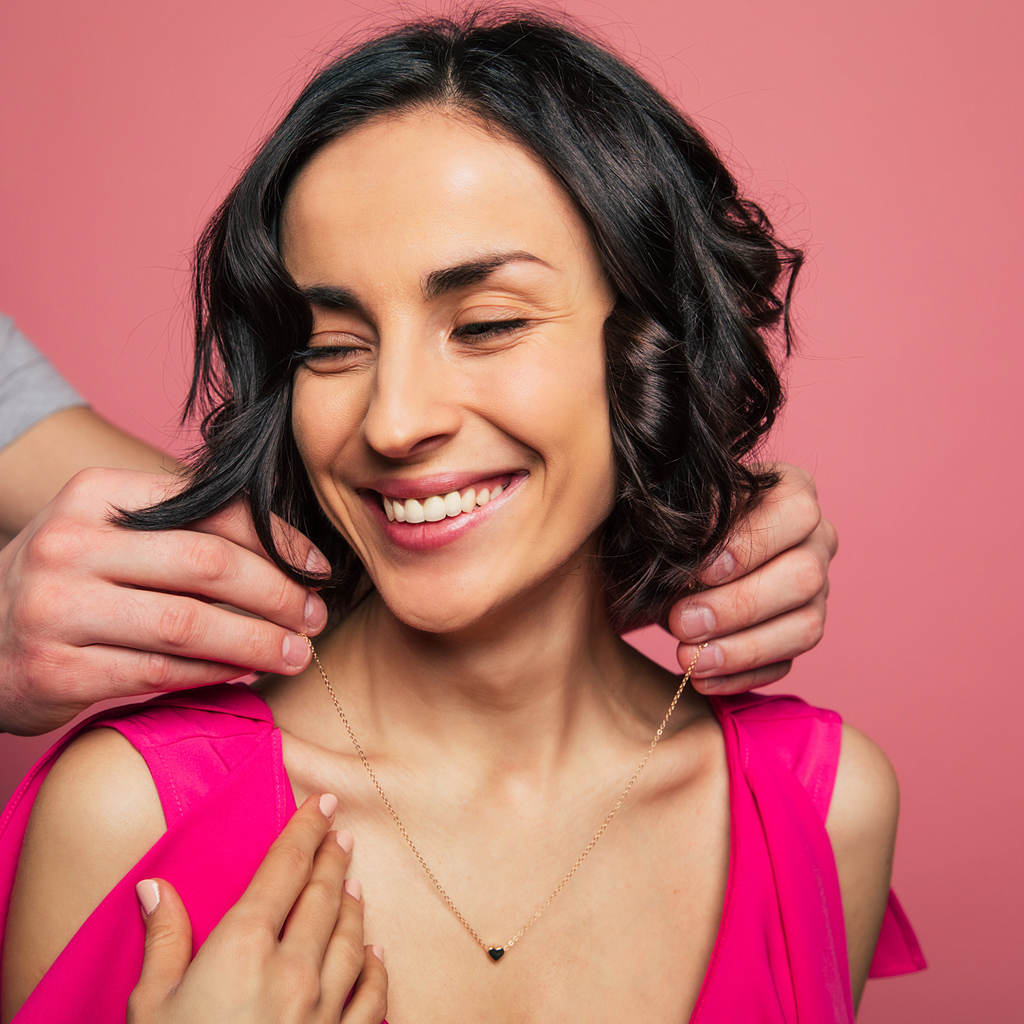 Whether you're shopping for your wife, partner, girlfriend, or any other lady in your life, jewelry makes a great birthday gift. However, with so many options out there, how do you choose a piece that she'll love and wear?
To help, here are 6 things to know about buying a woman jewelry as a birthday gift.
Consider How Long You've Been Together
Traditionally, the length of your relationship should have an impact on the jewelry you purchase for her birthday. After all, you don't want to make her uncomfortable by buying something too extravagant or disappoint her because you didn't go far enough.
As a general rule, stick to costume jewelry and more trendy pieces under $50 if you've only been together a few weeks. If you've been together for several months, feel free to up the ante and look at pieces ranging from $100 to $200 with higher quality materials. But, if you've been together for years, it's time to shop for fine jewelry made from real gems and precious metals that she can enjoy for years to come.
Shop for Her, Not for You
When shopping for a woman, men commonly make the mistake of buying what they like as opposed to what she likes. But jewelry is made to adorn and enhance the lady, not the other way around. That's why it's important to consider what she really likes and actually wears in order to choose a piece she'll love.
Sentimental Value is Always Appreciated
Jewelry with meaning is always cherished more than average pieces. For example, if you met her in Paris, she's sure to love a charm bracelet with French charms or tiny French earrings complete with Eiffel towers or trefoils. Does she love the ocean? Look into dolphin bracelets or blue gems. Sentimental jewelry also doesn't have to be expensive or flashy, as long as the meaning is clear.
Consider Her Style
Every woman's personal style is different. Some like flashy, sparkly pieces, while others prefer more minimalist designs. One woman might love a large diamond ring, while another might get more use out of a necklace with a small diamond drop.
Take note of what the lady you're shopping for usually wears. Does she like silver or gold? Big stones or small? Earrings or necklaces? Multiple rings or just one? You can also try taking her shopping and see what gets her excited. Don't forget to do some digging in her jewelry box to make sure you don't buy her something she already has.
Get a Second Opinion
You don't have to find birthday jewelry all on your own. Ask her friends or family for advice! You might not be perfectly clued into what she's liking at the moment, but her good friends or close family surely are.
Shop at F. Silverman Jewelers
The best way to find perfect jewelry for her birthday is to shop at F. Silverman Jewelers. We have a gorgeous collection of fine jewelry in many different shapes, styles, colors, and price points. Our expert jewelers serving customers from Montvale, Saddle River, and beyond are always ready to help you find her dream piece. Stop by our Woodcliff Lake showroom today or contact us today.