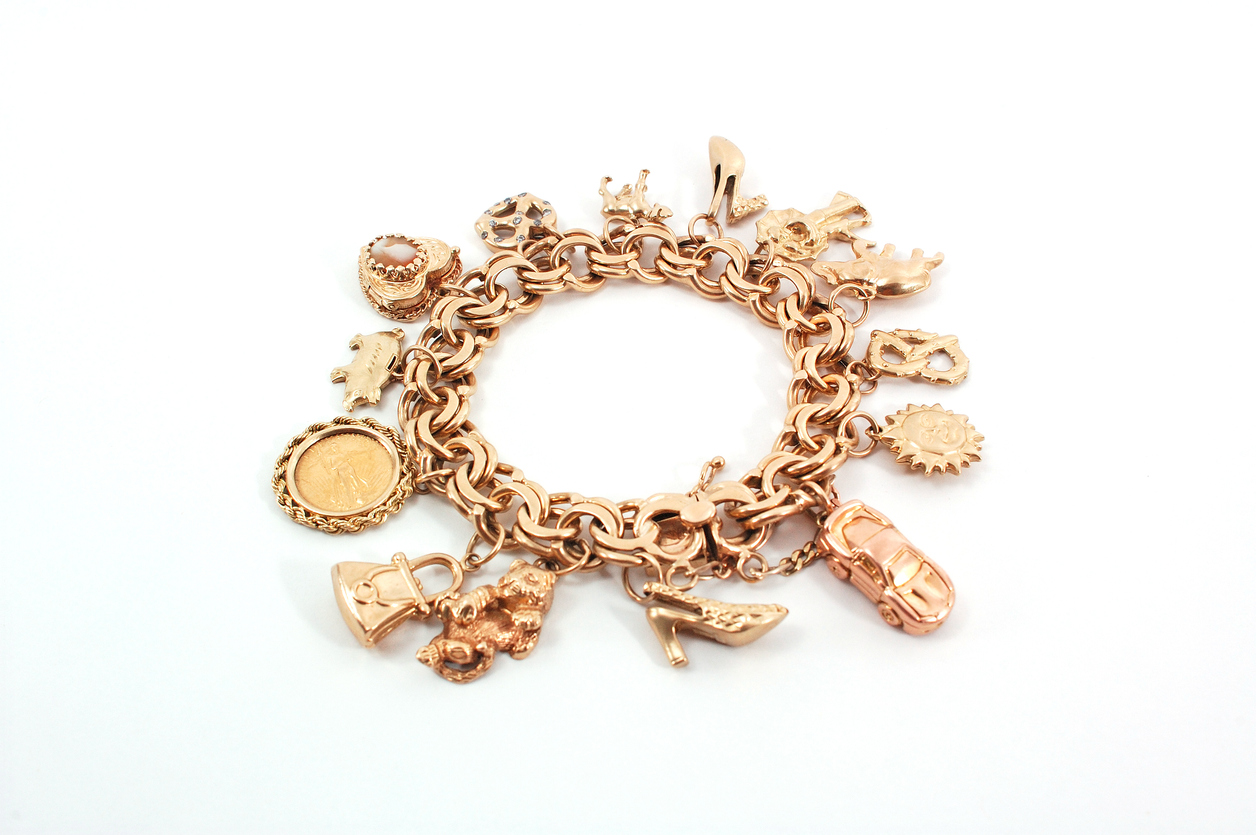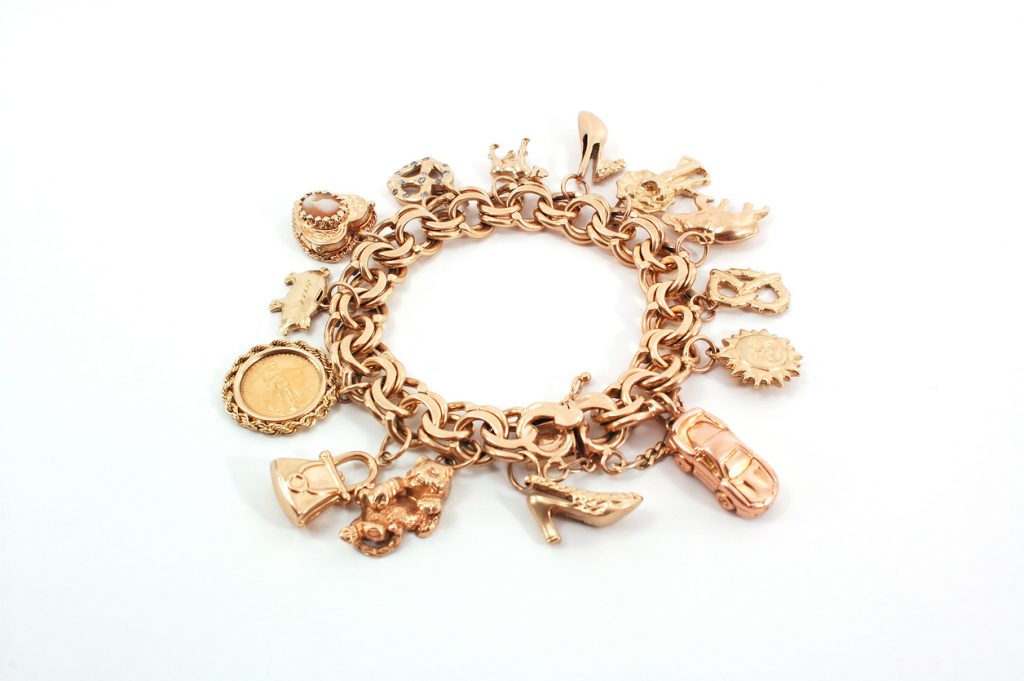 Personalized jewelry pieces have been made unique in some way, from custom creations to engravings, charms, or other distinct features. Whether you're shopping for a personal, special gift or are looking for a meaningful piece to call your own, here are tips on how to pick personalized jewelry.
Design
Since personalized or custom jewelry can be anything you want, take some time to consider the design. If you're personalizing a gift, be sure to think about what types of jewelry the receiver likes to wear. After all, if she already has lots of necklaces, she might have more appreciation for a bracelet. Or, if her ears aren't pierced, a ring might be a better choice. 
Material
Most jewelers that make custom jewelry allow the customer to choose the material. If you're creating the piece as a gift, consider what kind of jewelry the receiver wears. Do they prefer silver or gold? Metal or some other material like wood or fabric? Be sure to personalize according to the receiver's material preferences.
Engravings
One of the easiest and most popular ways to personalize jewelry is with an engraving. From initials and names to special dates and meaningful messages, the sky – and the space on the piece – is the limit when it comes to engraving. Don't forget to consider what kind of font or script you want for the engraving in addition to what you want engraved.
Gems
Personalize a piece even more with gemstones. While diamonds are always gorgeous, colored gems can add personality and meaning to jewelry. For example, choose to feature your or the receiver's birthstone on the personalized item, or pick out a gem that is their favorite color, will bring out their eyes, or has a special meaning to your relationship.
Charms
Charms are simple additions that can turn any piece into a personalized treasure. There are charms for almost everything, from holidays and milestones to locations and everyday items, so it's easy to find one that will suit the desired style or message. Try adding one or more charms to a bracelet, necklace, or even hoop earring to make it that much more special.
Personalized Jewelry That Doesn't Require Customization
While custom or engraved jewelry is always beautiful and appreciated, you can easily find personalized pieces that are ready-made. Charm bracelets don't require any extra work on the part of your jeweler, but they are designed to be personalized to the wearer. There are also friendship pieces designed to be worn in pairs or lockets that only need a cut-out picture to be complete.
Personalized and Custom Jewelry at F. Silverman Jewelers
The custom and personalized jewelry services at F. Silverman Jewelers can help you create the perfect piece for you or your loved one. We can incorporate current or old stones into newly designed pieces, work with you to create truly one-of-a-kind designs with new materials, or finish an item with a meaningful engraving. Our expert jewelers have the experience and dedication necessary to bring your creative vision to life, whether you're looking for custom necklaces, custom bracelets, custom rings, or more.
Visit F. Silverman Jewelers in Woodcliff Lake to pick or design personalized jewelry today.