Valentine's Day Jewelry Ideas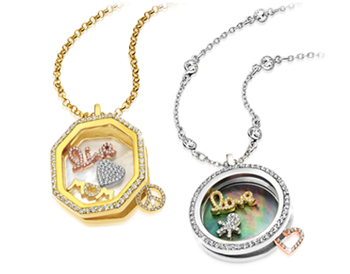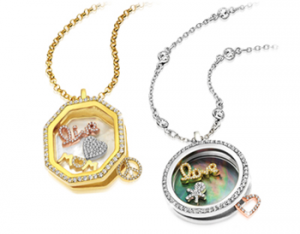 Now is the perfect time to show your special someone how much you care with a gift of fine Valentine's Day jewelry. With many lovely options to choose from, it may be difficult to choose the piece that most accurately reflects your affection and devotion. Thanks to top designers like Zable, Honora and India Hicks, you can find unique selections customized to the special tastes and style of your special someone.
These five ideas are sure to thrill your Valentine with a gift she will love to wear:
1. Charm Bracelets
The individual beauty of the charm bracelet never goes out of style; it just evolves into something even better. Today's charm bracelets make a bold fashion statement that tells the unique story of the wearer. Zable beads have brought a whole new dimension to the world of charm bracelets, with sterling silver charms for every interest and occasion. Learn more about our women's bracelets.
2. Sterling Silver Lockets
For the woman that prefers to flaunt her individuality in a necklace, sterling silver lockets from FOURKEEPS are the perfect choice. Graced with natural stones and a variety of charms, you can create a gift that is distinct yet fashionable. Lockets are also interchangeable, so she can shift her style with her mood or her latest passion. Learn more about our women's necklaces.
3. Freshwater Pearls
Elegant enough for her best evening wear but sufficiently classic for the office, freshwater pearls never go out of style. Pieces from noted designers like Honora bring a rainbow of colors to the world of pearl jewelry, with styles to go with every outfit. Choose her favorite color to grace her neckline, wrap her wrist or dangle from her lobes with elegance and sophistication.
4. Personalized Pieces
Give your love a unique take on her initials with a stylish pendant designed by India Hicks. Looking for another way to personalize your gift? Consider a classic silver bangle engraved inside with a special message just for her. Choosing a piece featuring her birthstone is another way to show your Valentine just how special she is to you.
5. Diamonds
No matter what fashions come in and out of style, diamonds have always been – and will always be – a girl's best friend. Keep it simple with a pair of diamond stud earrings or a tennis bracelet. If you prefer, select a classic eternity band from a top designer like Yoni that she will never want to take off.
Visit F. Silverman Jewelers for All of Your Valentine's Day Jewelry Needs
Shopping for Valentine's Day jewelry can be overwhelming, but at F. Silverman, we strive to make the process both comfortable and enjoyable for customers in the Woodcliff Lake, New Jersey area.
We offer a huge selection of the latest styles, from popular designers like Charles Krypell and Norman Kovan. Whether you are seeking a classic pendant or a trendy cuff bracelet, we can help you find the perfect style for your special someone. Visit our Bergen County location today and let us help you select a Valentine's gift your special someone will never forget or contact us with any questions.