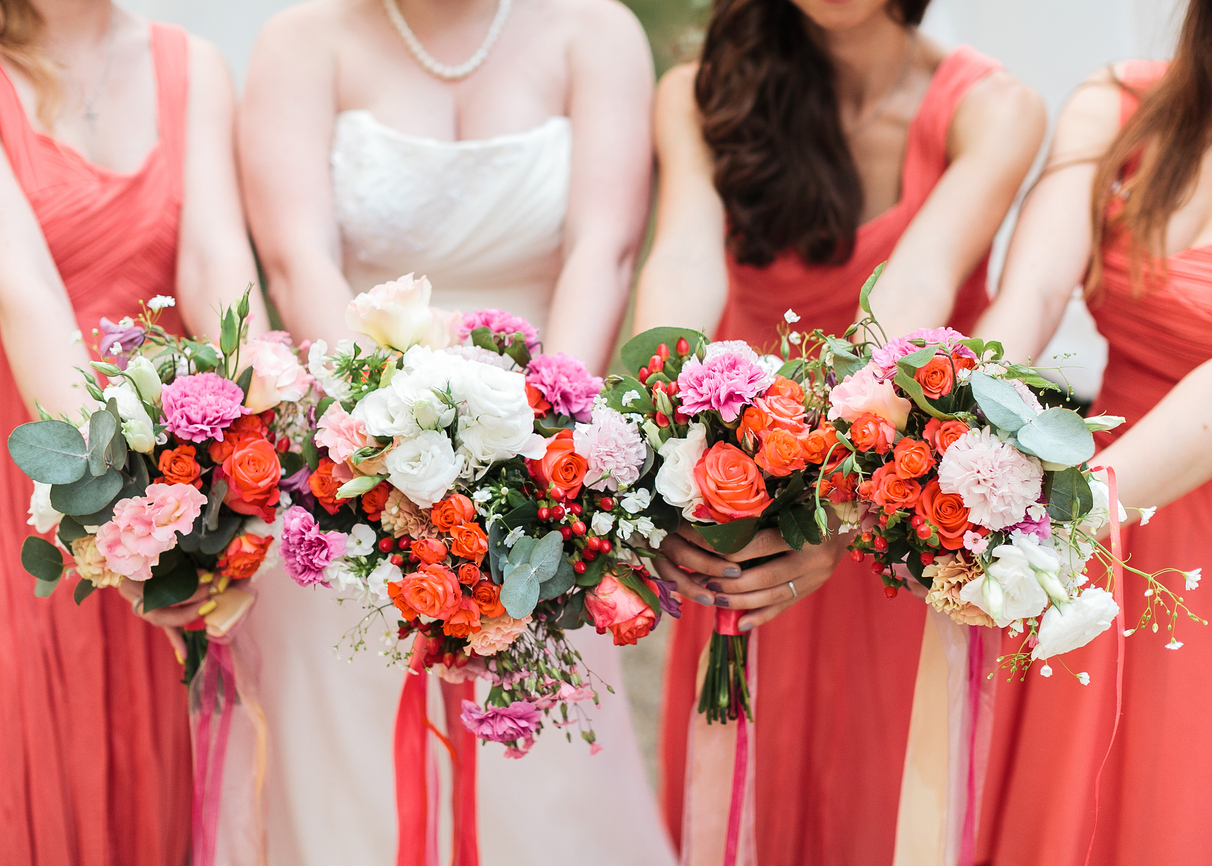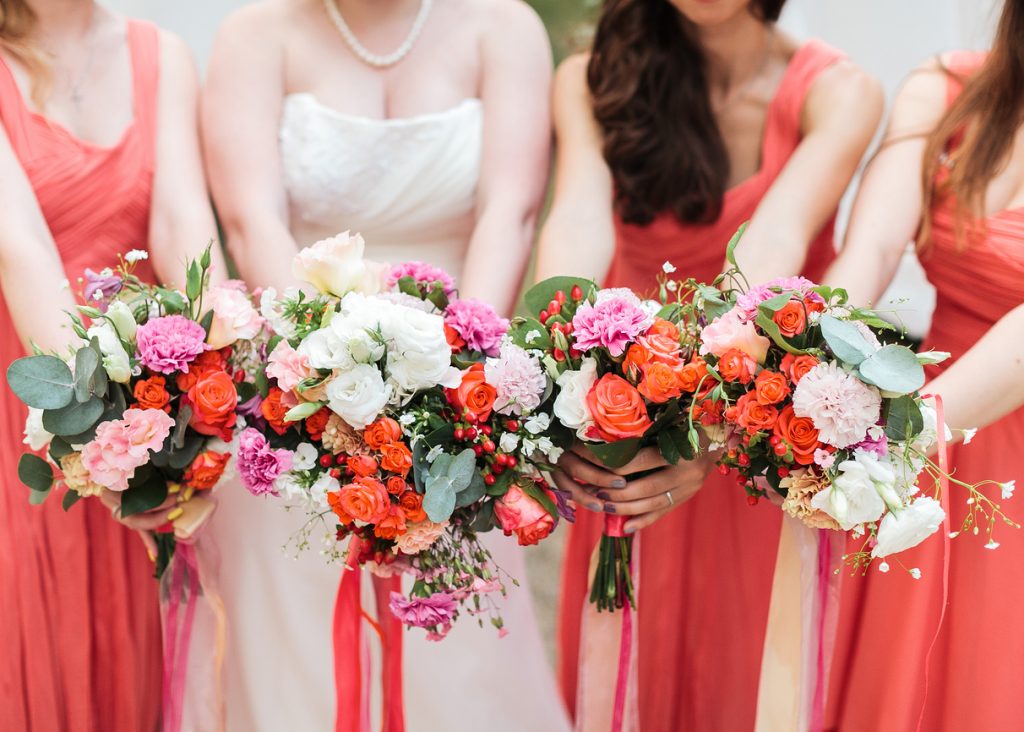 Deciding on the color and style of your bridesmaid dresses is a fun and time-honored part of planning a wedding. But creatively coordinating your bridesmaids' looks doesn't end there – you also have to think about accessories, including what jewelry they will be wearing. When it comes to jewelry, each of your bridesmaids might have a different preference or style. Where do you begin?
Here's how to choose jewelry for bridesmaids.
What Jewelry Should Bridesmaids Wear?
There are three key concepts to keep in mind when choosing what kind of jewelry your bridesmaids will wear:
Match the Dress Color – You want to be sure that any bridesmaid jewelry matches the bridesmaids' dress color. For example, white gold or sterling silver look stunning with yellow and blue, while yellow and rose gold look best with brighter colors like pink or red. If your bridesmaids are wearing more muted colors like off-white, blush pink, or black, try adding a hint of color to their look with colored gemstone jewelry.
Complement Hairstyles and Necklines – You also want a bridesmaid's jewelry to match her hairstyle and dress neckline. Take, for example, updo hairstyles versus hair-down styles. Large drop earrings and statement necklaces shine when paired with updos, but they might look out of place if worn with the hair down. Don't forget to consider dress necklines as well. More elaborate necklines like halter, one-shoulder, or illusion are too busy for necklaces and would instead look best with bracelets or earrings. On the other hand, sweetheart or V-neck necklines are perfect for necklaces as they accentuate the decolletage area.
Stay Simple – There is so much going on during a wedding that "less is more" tends to be a good axiom to follow – including when it comes to bridesmaid jewelry. Take inspiration from Coco Chanel and have your bridesmaids look in the mirror before leaving and take off one accessory. 
Does the Bride Wear the Same Jewelry as the Bridesmaids?
The bride's jewelry should serve as inspiration for the bridesmaids' jewelry, but the two shouldn't match exactly. If the bride is wearing a pearl necklace, perhaps the bridesmaids could wear pearl earrings or bracelets. Don't mix metals, and be wary of overshadowing the bride.
If, as a bride, you want to let your bridesmaids choose their own jewelry, be sure to give them some guidelines to ensure the wedding party retains a cohesive look. You can also give your bridesmaids their wedding jewelry as gifts. This way, you'll be able to control their accessories, but you won't have to worry about them being able to afford the pieces you like. 
Bridesmaid Jewelry at F. Silverman Jewelers
Your wedding party will look beautiful on your big day if you follow these guidelines. They'll also look stunning if you shop at F. Silverman Jewelers. As a premiere fine jeweler in Bergen County, we have the expertise and the inventory necessary to help you and your bridesmaids find the perfect pieces for your wedding. Stop by our Woodcliff Lake showroom today.