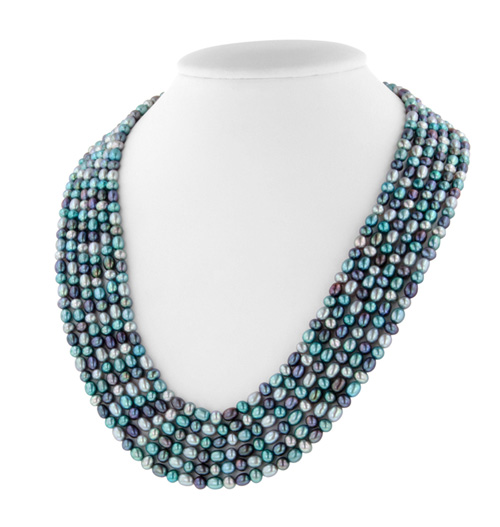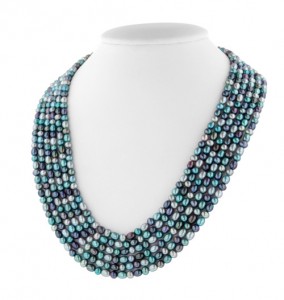 Unique Jewelry style
Are you Bohemian casual or aggressively modern? Minimalist or over-the-top? If you aren't quite sure what your jewelry style is, you're certainly not alone.
Discovering your personal jewelry style is usually a gradual process that is shaped by your life experiences and perfected by your growing understanding of your self-identity. Your jewelry style should be instantly recognizable to others.
Even if you're wearing a simple black shirt and black pants, the pieces you select to complement your look should still reflect your unique style.
Unlimited ways to accessorize your look
There are virtually limitless ways to describe jewelry, but most pieces fall into a handful of categories. There are the classic, feminine pieces that transcend momentary trends. A timeless string of pearls, eye-catching crystal necklace, and a simple, yet elegant gold bangle are all good examples of the feminine style. Then there are the pieces that make one instantly think, "Princess." These are the necklaces, chokers, and bracelets that embrace shades of pink and delicate lines. In stark contrast to those two styles is the tomboy style. A bold, chunky watch, gold coin necklace, and masculine leather cuff are great ways to rock this style.
Then there are those who go for the bold, glam look. Ultra-glam jewelry lovers aren't afraid to call attention to themselves by taking fashion risks. Glitzy chandelier earrings, vibrantly colored stones and glass pieces, and boldly stacked bracelets embody this style. The opposite of the glam look is, of course, the simplistic and minimalist look. Choose clean line and simple designs like a solid gold wrist cuff or understated necklace.
Identifying your typical clothing choices
One way to develop your personal jewelry style is to consider your typical clothing choices. Which look do you find yourself assembling on most days? If you go for jeans, T-shirts, and functional boots, you might like the tomboy style of jewelry. If you prefer feminine yet understated attire, then classic stud diamond earrings might be perfect. Similarly, choose the girly, princess style of jewelry if your wardrobe features plenty of sheer fabrics and pink palettes, accented by flowery perfumes.
Shop fine jewelry in NJ
Sometimes, it takes another pair of eyes to provide an objective view of which pieces truly work for your unique look. If you're still having trouble finding your personal jewelry style or you just want some confirmation that you've nailed the look, it's time to visit an experienced jeweler. As an added bonus, you can work on adding to your collection while you're there.F. Silverman jewelry store, conveniently located in Woodcliff Lake, New Jersey, looks forward to helping you select your signature pieces.
We offer diverse styles to suit every jewelry personality, including statement jewelry and elegant classics. Stop by today to browse our collection of jewelry from top designers, including Honora, India Hicks, and Dabakarov – just to name a few. You can reach F. Silverman at (201) 930-8883.