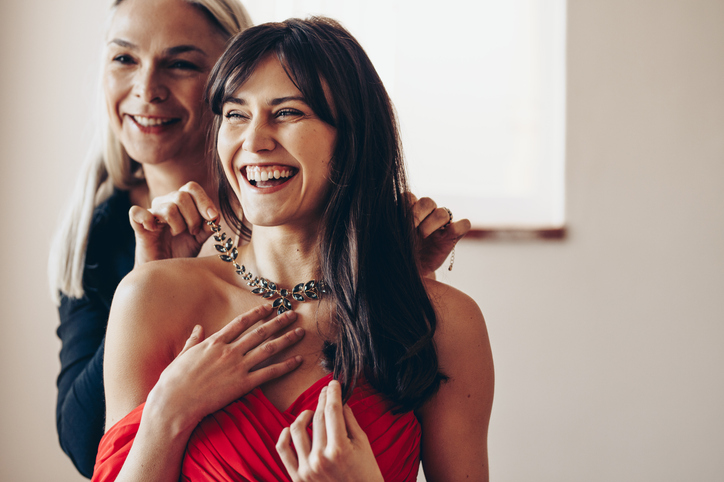 It makes sense that jewelry would take a back seat in this pandemic. With stay-at-home orders and work-from-home regulations, most people are spending their days in sweatpants and headphones instead of stylish clothing and fine jewelry.
But we're missing the finery! An NPD poll found that 54% of consumers said that they miss getting dressed up, whether for social gatherings or even just to go into work. That's why more and more people are turning to the newest trend: Zoom-worthy jewelry. With a year full of joggers, sports bras, and baggy sweaters, many are seeing jewelry as a way to bring some style, glamour, and old-fashioned fun back into their lives – even if it's just from the chest up.
Get inspired by these Zoom-worthy pieces from F. Silverman Jewelers and add some sparkle to your next video call.
Earrings
The right pair of earrings can add drama, timeless style, and glamour to your look. Plus, with the camera focused on your head, earrings are a great way to frame your face for that Zoom call. Any kind of earring will do, be it trendy ear-climbers, classic studs, or eye-catching chandeliers. Drop, hoop, and chandelier earrings are best suited for Zoom parties and online gatherings, while studs in fun shapes or bright colors add interest to your everyday meetings and video calls.
Come to F. Silverman Jewelers to find a sparkling selection including delicate drops by Dabakarov, or vibrant gemstone chandelier earrings by Madison L. Designs. We also make custom earrings so you can get the exact look you want.
Necklaces
A video call that shows you from the chest up is simply screaming for a stylish necklace. Bold pendants like those from Dove Jewelry are ideal to turn heads or upgrade a simple outfit to something spectacular, while whimsical and delicate creations from Charles Krypell or timeless pearls from Honora are ideal for adding just the right amount of shine. Even a simple chain, choker, or bar necklace in yellow or rose gold is better than a bare neck when it comes to Zoom style.
We have a wide array of necklaces at many different price points that are sure to shine on Zoom or any other video call platform.
Bracelets and Rings
If you talk with your hands, you definitely need to add bracelets and rings to your Zoom-worthy jewelry collection.
From bangles and cuffs to tennis bracelets and link chains, our Woodcliff Lake showroom is brimming with designer bracelets in a whole host of shapes and styles, making it easy for you to find your perfect piece (or two). Choose a Gabriel & Co. diamond bangle perfect for stacking, or mix and match glittering designs by Dabakarov, Luvente, or Hulchi Belluni.
We also have a carefully curated collection of rings, including colorful gemstone, stackable, midi, and timeless band rings from top designers, including Benchmark Rings, Charles Krypell, and many more.
Get Your Sparkle Back
Jewelry offers us a chance to express ourselves, no matter how small that Zoom window on the screen may be. Get your sparkle back with Zoom-worthy jewelry from F. Silverman Jewelers.
We've been serving Bergen County with fine jewelry for over 20 years, and we would be honored to help you find the perfect piece to bring you some joy and light in these dark times.