Say 'I love you' with jewelry and more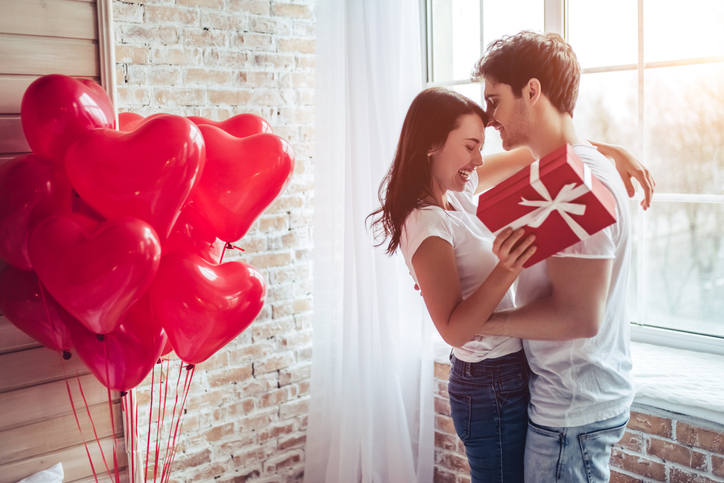 Valentine's Day is fast approaching, and the pressure is on to find a great gift. While the classics like flowers and chocolate are always appreciated, sometimes it's much better to say, "I love you" with something more unique and meaningful. Use this list of meaningful gift ideas as inspiration to help you find the perfect present for your significant other.
Bath Time
If your Valentine loves relaxing in the tub, bring his or her bath time to the next level with bath salts, bombs, bubbles and other products. Does he love coming out of the bath with super soft skin? Choose a bath oil with hydrating ingredients. Does she love lavender? Pick out a bath soak with lavender oil or essence for body relaxation and stress reduction. You can even choose bath products you can enjoy together in a tub for two.
Personalized Phone Case
Who doesn't carry their phone around constantly? Make your loved one's phone even more special by ordering him or her a personalized phone case. You can choose a logo for a favorite sports team, pattern of a beloved flower, or even a large graphic print of a pet or your own face. Make the present more meaningful by ordering a matching or complimenting one for yourself.
Smart Garden
Bring some greenery into his or her life yearlong with a smart garden that automatically lights and waters plants on your counter. Click & Grow smart gardens come with everything the two of you need to grow herbs and flowers that will blossom like your love.
Smartphone Projector
Perfect for the techie in your life, a Smartphone projector quickly and easily connects to a phone so the two of you can enjoy a movie, TV show or photo gallery no matter where you are. Turn it into a fun date night with a blanket, full picnic basket and a romantic location.
Smartphone Printer
Make it easy to share cute photos of one another with a Smartphone printer. These printers are pocket-sized and easily connect to a phone without wires so he or she can print on the go or at home.
Personalized Treasure Hunt
There's nothing more fun or meaningful than shared experiences. Create one that's romantically unique with a personalized treasure hunt. You can build one yourself, use a kit, or hire a company to create one for you. Have your significant other decipher clues that take him or her to romantic or special spots, with the final clue ending at a restaurant for dinner.
Jewelry
Giving jewelry is a classic for a reason. Diamonds, pearls, gold and other precious materials last forever, and can signify how long you want your love to last. You can buy him a timeless watch or a new watchband. She will love a simple necklace or earrings with her birthstone.
F. Silverman Jewelers in Bergen County, NJ
If you choose jewelry as your Valentine's Day gift, there's no better place to shop in Bergen County, New Jersey than F. Silverman Jewelers. Browse a lovely collection of earrings, necklaces, rings, bracelets and more perfect for your loved one on this romantic day.
Additional Resources For Valentine Gift Ideas:
Ask Men, Valentine's Gift Ideas For Her, https://www.askmen.com/entertainment/guy_gear/valentine-s-gift-ideas-for-her.html
Hongkiat, Valentine's Gifts For Couples, https://www.hongkiat.com/blog/valentines-day-gifts-for-couples/
Real Simple, Valentine's Day Gifts For Boyfriends https://www.realsimple.com/holidays-entertaining/holidays/valentines-day/valentines-day-gifts-boyfriend