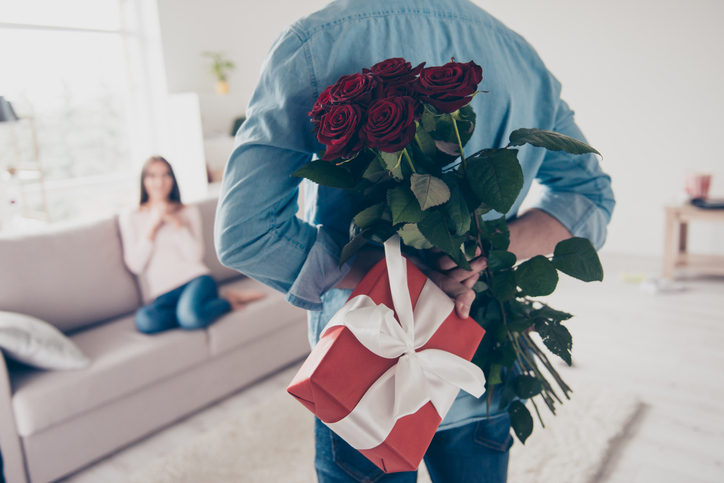 Valentine's Day is just around the corner. Do you know what you're getting for your special someone yet?
Whether you're shopping for your partner, mother, best friend, or even picking up a treat for yourself, here are the top seven most popular Valentine's Day gifts to give you some inspiration.
Candy
Who doesn't love a little something sweet? Candy is a great way to show your sweetie that you're thinking of them. Pick up their favorite candy or bring home an assortment that you can enjoy together.
Cooking Classes
Some say the best gifts are experiences. Give your loved one the gift of quality time together and new skills with a cooking class. Try a specific class like bread, seafood, or macaroons to add a new recipe to your book, or go for a cuisine class like Spanish, Middle Eastern, or Scandinavian to try something new.
Jewelry
Perhaps the most classic Valentine's Day gift, jewelry is a timeless, treasured way to express your love. Find a small, delicate piece they can wear every day or opt for custom jewelry or an engraved item to mark your feelings for all time.
House Plants
While flowers are lovely, they only last a week or two at best. Instead, give your Valentine a house plant that they can enjoy for months and even years to come. Potted flowers are great for color, while easy-to-care-for greenery like Mini Money Trees is perfect for those without a green thumb.
Pajamas
Get comfy with your Valentine. With everyone spending more and more time at home these days, pajamas and other loungewear will surely get lots of use. You can even get matching sets for added fun.
Subscription Boxes
Give the gift that keeps on giving! There are hundreds of subscription boxes for sale, each featuring a different theme or interest. Find a box that suits your sweetie, be it new beauty products delivered every season or new cheeses brought fresh every month.
Candles or Perfume
Smell is strongly tied to emotion and memory, so a gift of a scented candle or perfume will truly cement your love in your Valentine's brain. Look for candles that are reminiscent of a special time in your relationship, like when you went on a beach vacation or baked cookies together for the first time.
If you go the perfume route, choose a scent that reminds you of your loved one and their best qualities.
F. Silverman Jewelers Has You Covered
If you're shopping for Valentine's Day jewelry, F. Silverman Jewelers is the place to go. Our stunning Woodcliff Lake showroom is brimming with sparkling, stylish, and truly stunning designs for every Valentine on your list, from necklaces and bracelets to rings, earrings, and much, much more.
Our friendly, knowledgeable staff is ready and waiting to help you find the perfect piece for your Valentine. Show how much you care with jewelry from F. Silverman Jewelers.